Asylum seekers pretending to be Syrian in UK applications risking prosecution
Refugees from other countries have admitted lying about their nationality in the home of being granted asylum
Lizzie Dearden
Thursday 12 November 2015 11:27 Comments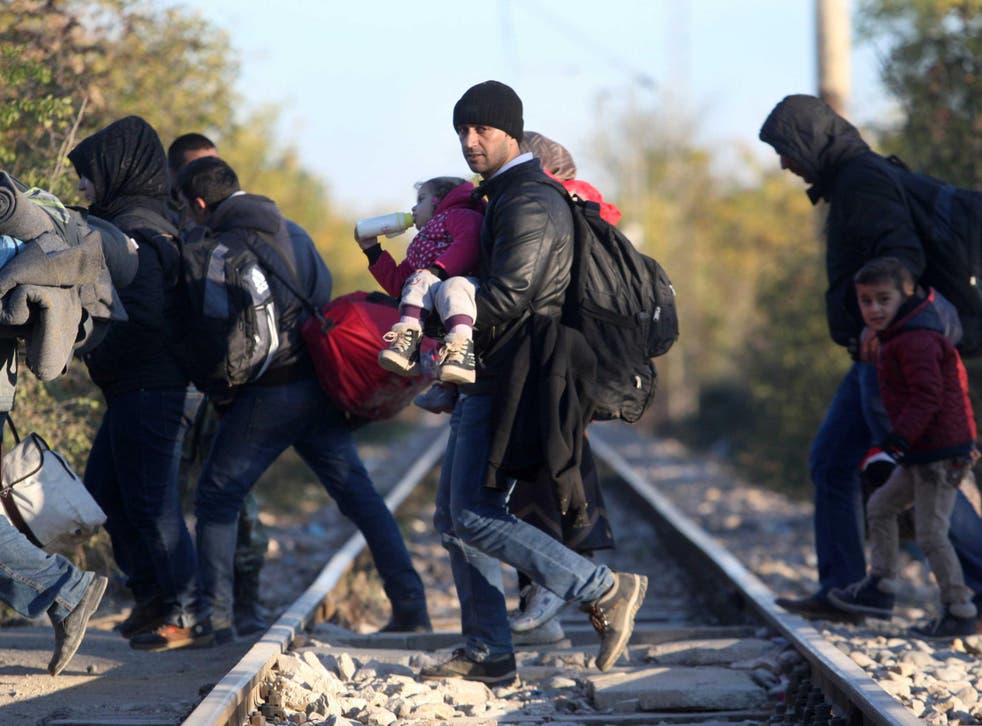 Asylum seekers are posing as Syrians in the hope it will secure them a place in the UK but are unwittingly risking criminal prosecution.
The Independent met Iraqi and Afghan migrants arriving in Lesbos who said they knew people attempting the deception, believing it would lead to better treatment and an increased chance of being granted the right to stay in Europe.
A Syrian refugee told Sky News the practice was being continued by some fellow asylum seekers he met at a hostel in Croydon.
Video: Calais refugees share their stories
Mohammed Manla-Ali, who has applied to stay in the UK after fleeing war-torn Aleppo, said: "Lots of people want to be Syrian. Some people say they are Syrian. They take the place for Syrians which is not good."
Another man admitted changing his stated nationality depending where he was on his journey to the UK, saying he told English authorities he was Iranian but added: "In Greece, I say I am from Syria."
Discussion about the refugee crisis has been dominated by the Syrian civil war but high proportions of asylum seekers are also coming from neighbouring Iraq, where Isis has seized swathes of territory and Afghanistan, where the war against the Taliban continues after the withdrawal of British and American forces.
Many of those arriving across the Central Mediterranean also come from Eritrea, where the government has been accused of killing, detaining, kidnapping and conscripting citizens, and Nigeria as Boko Haram continues its bloody campaign for an Islamist caliphate.
Refugee crisis - in pictures

Show all 27
Germany's now-reversed easing of asylum regulations for Syrians and pledges by the UK and other nations to take refugees specifically from that country is driving even migrants with legitimate claims to lie about their nationality.
But Home Office safeguards include language tests, background checks and extensive interviews by specialists.
"The UK has a proud history of granting asylum to those who genuinely need it and every case is carefully considered on its individual merits and in line with the Immigration Rules," a spokesperson told The Independent.
"People who seek to obtain leave by deception are committing an offence and may be subject to prosecution."
David Cameron committed to resettling 20,000 "genuine" Syrian refuges from UN camps in Syria and neighbouring countries over the next five years.
Register for free to continue reading
Registration is a free and easy way to support our truly independent journalism
By registering, you will also enjoy limited access to Premium articles, exclusive newsletters, commenting, and virtual events with our leading journalists
Already have an account? sign in
Join our new commenting forum
Join thought-provoking conversations, follow other Independent readers and see their replies