Austerity measures and hostile environment 'entrenching racism' in UK, says UN
'Discriminatory' immigration system 'stoking xenophobic sentiment', says special rapporteur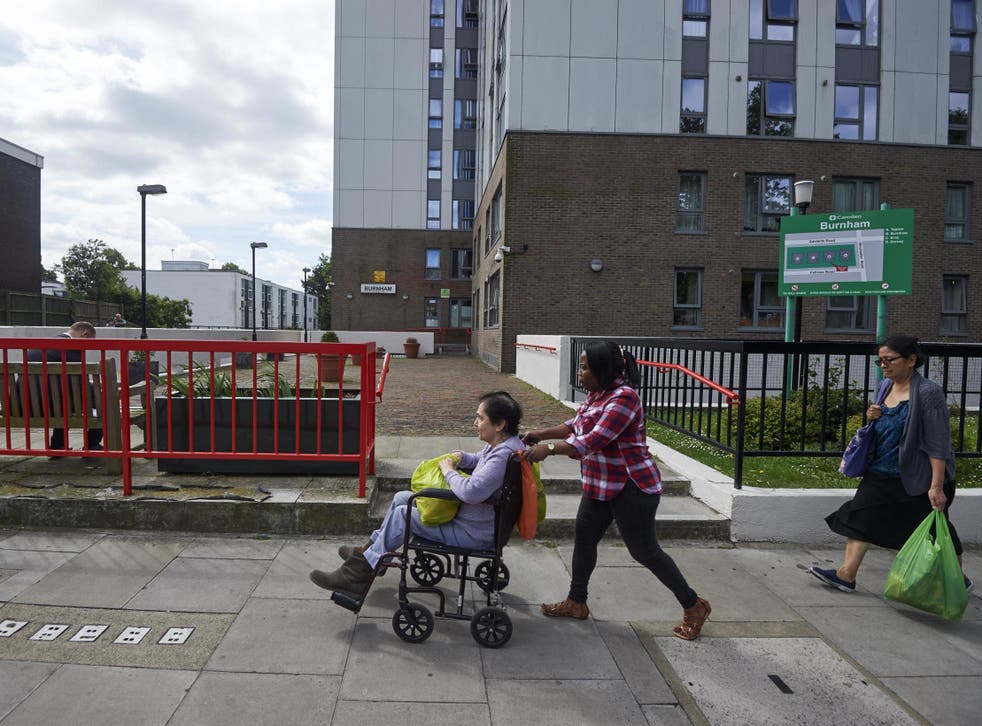 Austerity measures and "hostile environment" policies adopted by the government have entrenched racism and stoked xenophobic sentiment in the UK, according to a damning United Nations (UN) report.
In research to be presented to the Human Rights Council in July, the UN's special rapporteur on racism described the "structural socioeconomic exclusion" of racial and ethnic minorities in the UK as "striking".
Tendayi Achiume, who visited the UK on a fact-finding mission last year, said race, ethnicity, religion, gender and disability status all continued to determine the life chances and wellbeing of people in Britain in ways that were "unacceptable and, in many cases, unlawful".
Her report said austerity measures had been "disproportionately detrimental" to people of racial and ethnic minorities.
It also highlighted that these groups were also overrepresented in criminal justice enforcement and underrepresented within the institutions that adjudicate crime and punishment.
UK news in pictures

Show all 50
In a damning indictment of the UK's approach to immigration enforcement, Ms Achiume also called for an end to the hostile environment, saying it "relied on private citizens and civil servants to do frontline immigration enforcement, effectively transforming places like hospitals, banks and private residences into border checkpoints".
She added: "In a broader context of national anti-immigrant anxiety, the predictable result of the UK government's immigration policy and enforcement is racial discrimination and racialised exclusion. The Windrush scandal is a glaring example."
The rapporteur said her findings should not come as surprise to the government, as their own data and reports – including the Race Disparity Audit, the Lammy Review, and the work of the UK Equality Commission – substantiated the "persistent exclusion and marginalisation of racial and ethnic minorities".
The report also points to government data showing that the Brexit referendum coincided with a spike in hate crimes, anti-migrant rhetoric, and racial, ethnic and religious discrimination.
"To be clear, Brexit has not newly introduced racism and xenophobia to the UK – both have a long legacy that extends as far back as the historical European projects of slavery and colonialism," said Ms Achiume. "That said, national debates and certain practices and policies before, during and after the Brexit referendum in 2016 have amplified racial discrimination, xenophobia and related intolerance in the UK. Public and private actors have played dangerous roles in fuelling intolerance.
"Among them, politicians and media outlets deserve special attention given the significant influence they command in society."
Chai Patel, legal director at the Joint Council for the Welfare of Immigrants (JCWI), said it was the "eternal shame" of the government that the UN special rapporteur had found Britain to be a "hostile environment for all racial and ethnic communities and individuals in the UK".
Support free-thinking journalism and attend Independent events
"We are in violation of international human rights law because of Theresa May's hostile environment," he added.
It comes after the UN rapporteur on extreme poverty found that austerity programmes inflicted by successive Tory-led governments were "exacerbating inequality and poverty" across the UK, with policies introduced since 2010 had continuing "largely unabated, despite the tragic social consequences".
The hostile environment has meanwhile come under intense scrutiny for unfairly targeting immigrants in the UK, particularly following the Windrush scandal in April 2018 when it emerged thousands of Commonwealth nationals had been wrongly targeted by immigration enforcement.
A government spokesperson said: "We do not recognise the picture painted of the UK and our approach to tackling racism and intolerance. This government is committed to creating a fairer society in which all people, of whatever ethnic origin or background, are valued and able to participate fully and realise their own potential.
"We cannot be clearer that Britain leaving the EU cannot be a reason to target groups or individuals because of their faith or background. The UK has some of the toughest legislation anywhere for tackling hate crime and our refreshed Hate Crime Action Plan outlines the work we are doing to challenge hate crime in all its forms from prevention, to working with communities to ensuring a robust criminal justice response.
"We are not complacent but we take heart from the latest Crime Survey for England and Wales (CSEW) which shows that the experience of hate crime has fallen by 40 per cent over the past decade.
"Among the many misinterpretations, inaccuracies and mischaracterisations contained in the report, it's particularly disappointing how the report inaccurately represents the Prevent strategy. Prevent does not target a specific faith or ethnic group; it deals with all forms of extremism and protects those who are targeted by terrorist recruiters."
Register for free to continue reading
Registration is a free and easy way to support our truly independent journalism
By registering, you will also enjoy limited access to Premium articles, exclusive newsletters, commenting, and virtual events with our leading journalists
Already have an account? sign in
Register for free to continue reading
Registration is a free and easy way to support our truly independent journalism
By registering, you will also enjoy limited access to Premium articles, exclusive newsletters, commenting, and virtual events with our leading journalists
Already have an account? sign in
Join our new commenting forum
Join thought-provoking conversations, follow other Independent readers and see their replies