Autistic man who was told he 'wouldn't last one month' in job to retire after 28 years
Shaun Condon said he would miss his colleagues but was looking forward to spending time with his mother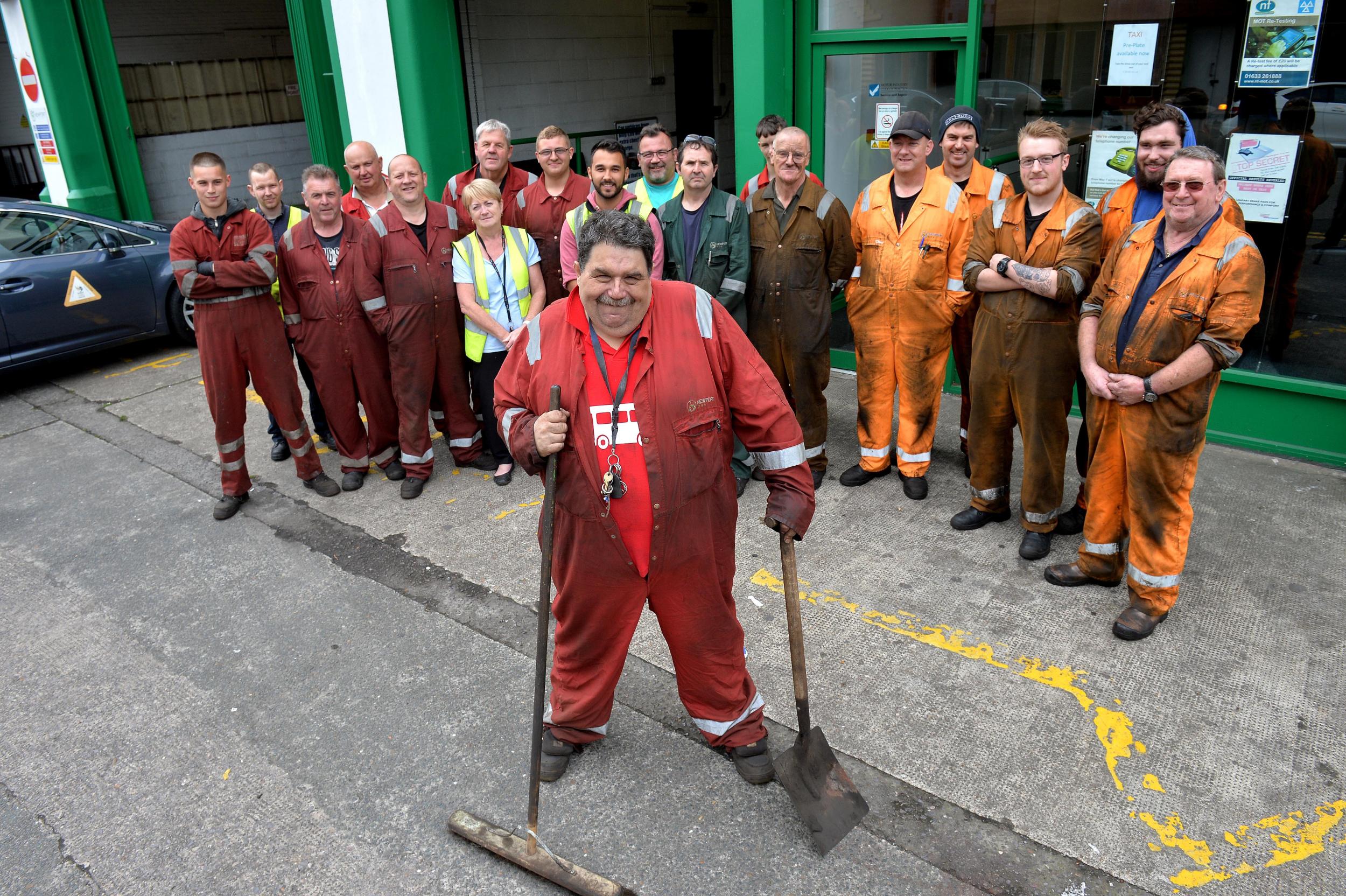 A man with autism who was told he "wouldn't last one month" in his job is retiring this week after 28 years.
Shaun Condon, 54, worked for almost three decades as a cleaner at Newport Bus in Wales.
Mr Condon told the South Wales Argus that he was going to miss his job.
"But I'm looking forward to retiring," said Mr Condon. "I'm going to miss the people.
"I'm looking forward to spending time with my mum."
His mother, Daphne Condon, contacted local newspaper South Wales Argus in 1991, three years after her son had started work, to raise awareness of the importance of work for people with learning difficulties.
Current editor and former health reporter, Nicole Garnon, who worked on the story, said it was "fantastic" Ms Condon had got in touch again to tell the newspaper about her son's approaching retirement.
Ms Condon said she hoped telling the story in 2017 would continue to tackle stigma of people with disabilities.
"Shaun is just like you and me and the only difference is that he has autism," she said.
"People said that Shaun wouldn't last one month in his job and now he's retiring after 28 years.
"Shaun was lucky in getting a job but I know others aren't."
She added: "I hope this news will fight people's prejudices.
"Employers should give people with learning difficulties a chance because, like Shaun, they'll prove that they can do it."
Colleagues said they would miss Mr Condon, who was shy when he first started work, but within a few years he looked forward coming to his job and was a "larger than life character".
Join our commenting forum
Join thought-provoking conversations, follow other Independent readers and see their replies