Average house price passes £300,000 mark for the first time
Asking prices have jumped by more than £100,000 typically over the last decade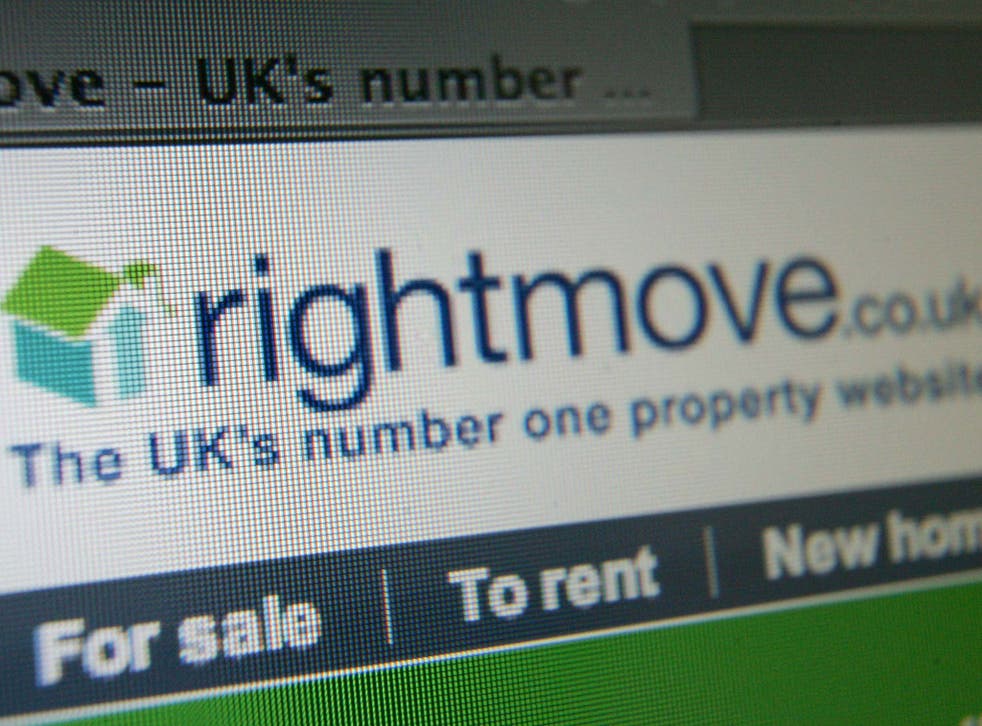 The average price of a home has passed the £300,000 mark for the first time, according to a property website.
Across England and Wales, the typical price of a property coming to market increased from £299,287 in February to £303,190 in March, Rightmove said.
Asking prices have jumped by more than £100,000 typically over the last decade. In March 2006, the average price was £200,980.
Average prices hit new records across six regions in March – London at £644,045, the South-west at £292,251, the South-east at £399,680, the East of England at £326,836, the West Midlands at £204,140 and the North-west at £177,437.
Asking prices in the East Midlands stand at £189,819 – just £373 shy of an all-time high for the region.
In Wales, asking prices crept up by 1.4 per cent month-on-month to reach £174,046.
Rightmove said the new record across England and Wales is being driven by momentum across the north and west, rather than in London, previously the engine of house price growth.
Rightmove director Miles Shipside said: "While the start of 2016 has seen an encouraging but modest uptick in the number of properties coming to market, demand and momentum have combined to push prices over £300,000.
"On average, 30,000 properties have come to market each week over the past month, up by 3 per cent on this time last year, but there are insufficient numbers of newly listed properties in many parts of the country to meet demand."
It comes as a poll found that three-quarters of people in Britain fear it will be impossible for future generations to have a home to settle down in.
The majority of Britons want to own their own home, but "generation rent" is giving up on the property ladder, housing charity Shelter warned.
Shelter branded the findings "alarming" and warned the country is at the "mercy of the housing crisis", which has left millions facing a "lifetime of instability".
The Ipsos Mori survey, commissioned by Shelter , found that for recent generations the chance to have a "forever home" has been slipping increasingly out of reach.
The poll of 1,906 people found 74 per cent of people in younger Generation X and Y – those born from the 1960s to 2000 – said it is harder for them to get a home than it was for their parents. This compares with 44 per cent of people born in the baby boomer or pre-war years.
A large majority of people who do not live in a long-term home say they would like to, either now or in the future, so they can have stability and put down roots, the charity said.
But this is out of reach for many, with the research showing that 25- to 34-year-olds have moved more than twice as frequently per year of their lifetime as pensioners.
Campbell Robb, chief executive of Shelter, said: "The fact that vast numbers of people fear their grandchildren will never have a home to put down roots in highlights that this country is once again at the mercy of a housing crisis."
PA
Register for free to continue reading
Registration is a free and easy way to support our truly independent journalism
By registering, you will also enjoy limited access to Premium articles, exclusive newsletters, commenting, and virtual events with our leading journalists
Already have an account? sign in
Register for free to continue reading
Registration is a free and easy way to support our truly independent journalism
By registering, you will also enjoy limited access to Premium articles, exclusive newsletters, commenting, and virtual events with our leading journalists
Already have an account? sign in
Join our new commenting forum
Join thought-provoking conversations, follow other Independent readers and see their replies