Back from the brink: Increase in number of puppies throws vulnerable British dog breeds a lifeline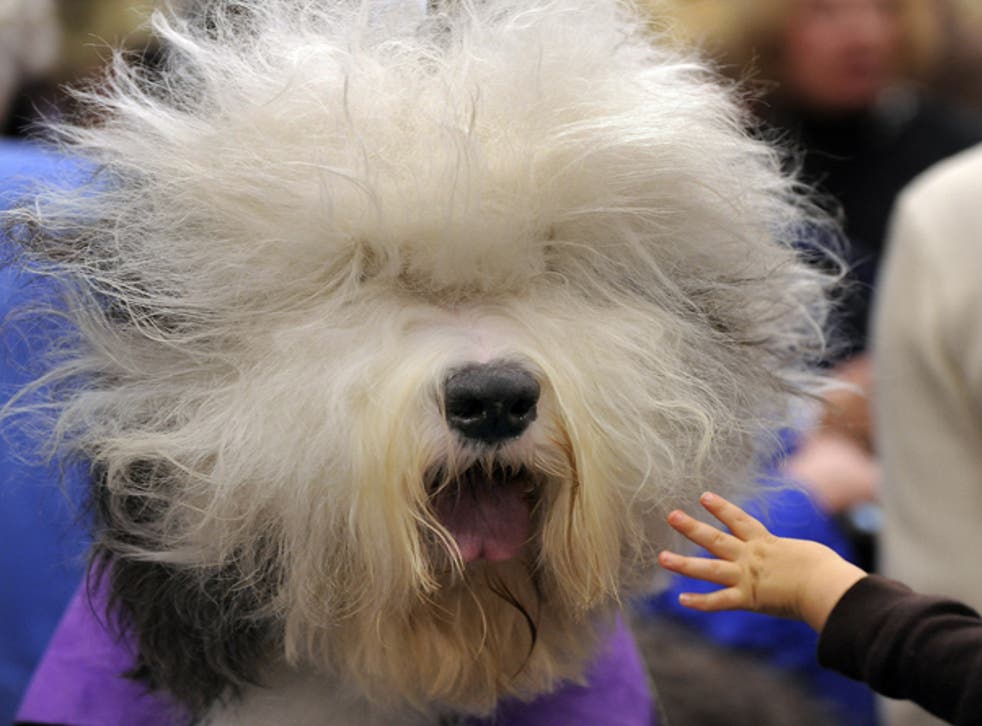 Things are looking up for the English setter, a breed of dog which recently looked like it could be at risk of extinction, according to the Kennel Club.
There was a 25% increase in new English setter puppies registered in 2012, one of several native breeds which may have seen a boost to numbers as Britons celebrated their heritage in the Jubilee and Olympic year, the club suggested.
Last year the English setter was put on the vulnerable breeds list after puppy registrations in 2011 dropped below 300, the point at which the Kennel Club deems a breed to be at risk of becoming extinct.
But after registrations rose from 234 in 2011 to 314 in 2012, the English setter has moved out of immediate danger and on to the Kennel Club's "at watch list" where progress is monitored.
The Old English Sheepdog has also seen a 7% increase in registrations, with 429 puppies registered with the Kennel Club in 2012.
Caroline Kisko, Kennel Club secretary, said: "Everybody is talking about the post-Olympic baby boom, but perhaps the celebration of our British heritage has helped lead to a revival of some of our native breeds.
"Fashion and profile have the most influential impact on dog choice and we are pleased to see there is still a place in people's hearts and homes for our British vulnerable breeds."
She said that people needed to choose a dog that fitted their lifestyle, but by highlighting lesser-known breeds the Kennel Club hoped people would thoroughly research the dogs to see if they might be for them.
The move seems to be paying off for the English setter. Kennel Club assured breeder of English setters, Fran Grimsdell, said the number of people inquiring about the breed had increased in the past year.
"The existence of the Kennel Club's vulnerable breeds list has really helped to highlight their plight, and people are starting to think more deeply about their choice of dog, rather than just going for the obvious choice."
Other breeds which have seen a boost in popularity include the English toy terrier (black and tan), the Sussex spaniel and the Irish water spaniel.
The soft-coated wheaten terrier, which originated in Ireland, has come off the at watch list for the first time as registrations rose from 433 to 455 in 2012.
The most popular choice of dog for UK owners is the Labrador, followed by cocker and English springer spaniels.
PA
Register for free to continue reading
Registration is a free and easy way to support our truly independent journalism
By registering, you will also enjoy limited access to Premium articles, exclusive newsletters, commenting, and virtual events with our leading journalists
Already have an account? sign in
Register for free to continue reading
Registration is a free and easy way to support our truly independent journalism
By registering, you will also enjoy limited access to Premium articles, exclusive newsletters, commenting, and virtual events with our leading journalists
Already have an account? sign in
Join our new commenting forum
Join thought-provoking conversations, follow other Independent readers and see their replies