David Cameron prompts backlash by announcing plans to teach Muslim women English
'We will now say if you don't improve your fluency, that could affect your ability to stay in the UK.'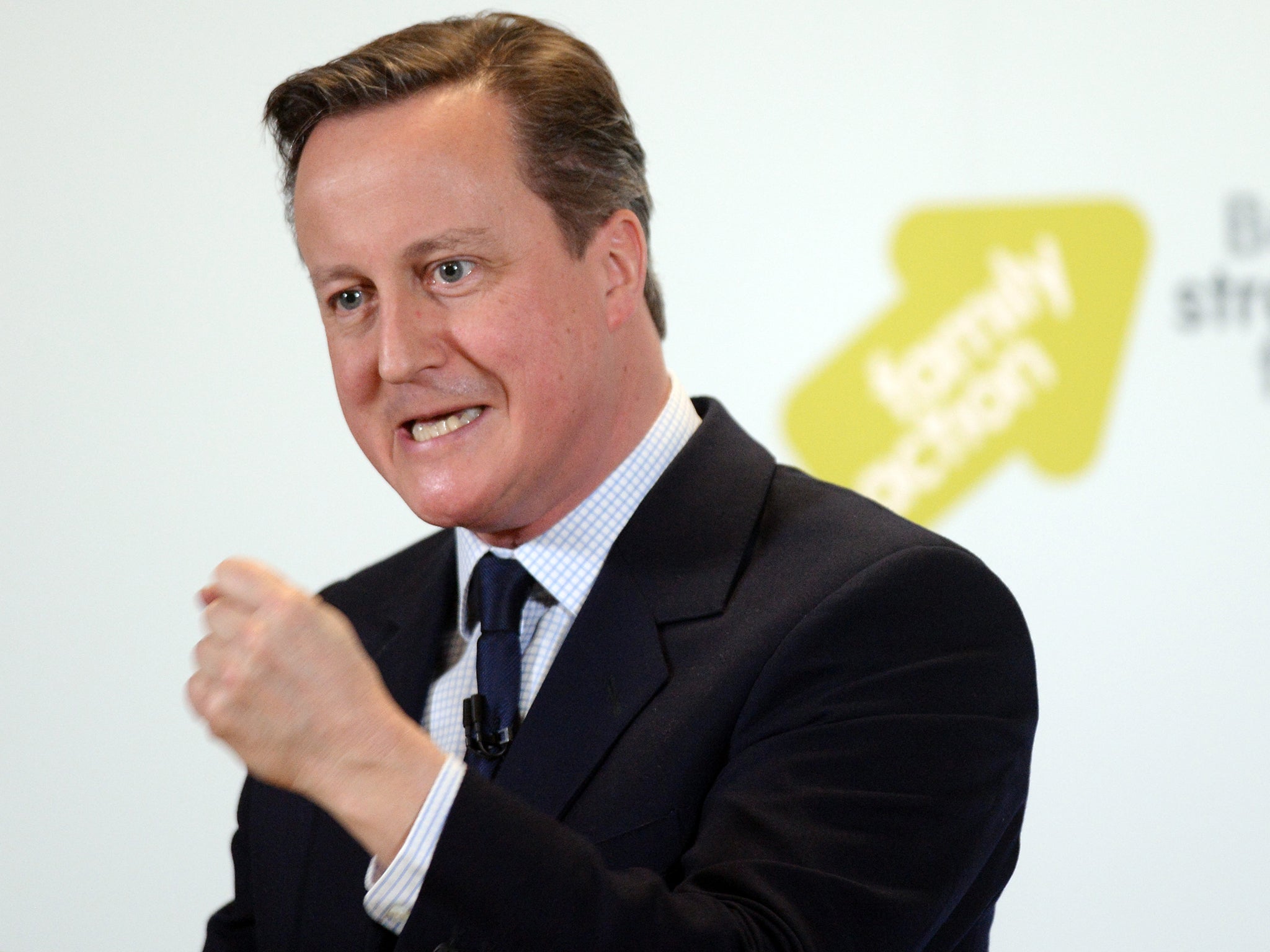 David Cameron has provoked a backlash over plans to "help" more Muslim women to speak fluent English - while at the same warning they could be deported if their language skills do not improve.
The Prime Minister announced the £20 million fund for language classes to teach the 190,000 Muslim women in England who are thought to speak little or no English
"We will now say if you don't improve your fluency, that could affect your ability to stay in the UK," he wrote in the Times.
"All too often, because of what I would call 'passive tolerance', people subscribe to the flawed idea of separate development.
"It is time to change our approach. We will never truly build One Nation unless we are more assertive about our liberal values, more clear about the expectations we place on those who come to live here and build our country together and more creative and generous in the work we do to break down barriers."
Classes will be held in homes, schools and community centres with travel and childcare costs provided to encourage the maximum participation.
Mr Cameron said all public services - including, nurseries, schools, health visitors and job centres - are needed to play a party in tacking "prejudice and bigotry" and building integration.
10 things immigration has done for Britain
Show all 10
Green Party leader, Natalie Bennett attacked Mr Cameron, writing on Twitter: "David Cameron - whose govt slashed funding for English lessons for migrants in 2011 - is now complaining migrants aren't learning English."
And other people were quick to point out the problems with the Prime Minister's approach:
Haras Rafiq of the Quilliam Foundation, which has been advising the Government, said there also needed to be a wider campaign to make Islamism unacceptable in Muslim communities.
"I see it a bit like racism in football," he said. "Twenty years ago it was acceptable. But then everyone got together – football clubs, politicians, fans – in a concerted campaign to change perceptions and make it unacceptable."
Join our commenting forum
Join thought-provoking conversations, follow other Independent readers and see their replies