Bahraini Prince Nasser bin Hamad al-Khalifa could lose UK diplomatic immunity over torture claims
The Prince is alleged to have been involved in abuse of prisoners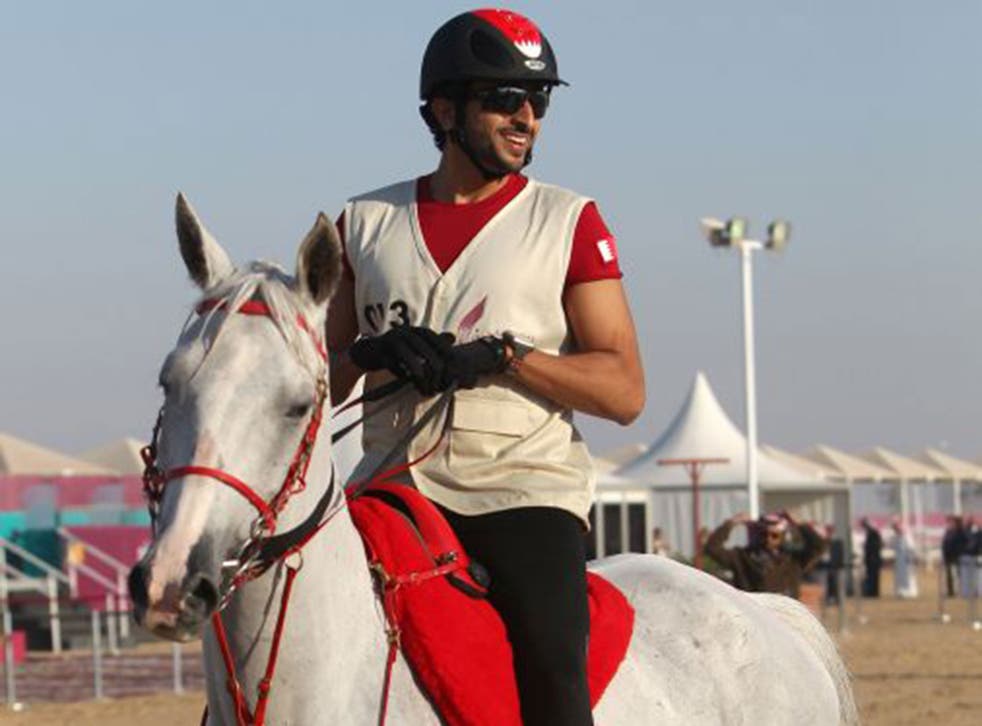 A Bahraini Prince could face prosecution for torture if he travels to the UK, after legal proceedings began aimed at overruling a decision that granted him diplomatic immunity.
The Crown Prosecution Service (CPS) has previously said that Prince Nasser bin Hamad al-Khalifa cannot be investigated over allegations that he was involved in the torture of detained prisoners during the pro-democracy uprising in Bahrain during 2011.
Torture carried out by a public official anywhere in the world is an offence under section 134 of the UK's Criminal Justice Act 1988. But the CPS decided that the son of the King of Bahrain has functional immunity as commander of the Royal Guard of Bahrain and so cannot be prosecuted.
That decision is now being challenged by a Bahraini citizen known as FF, who is to bring a judicial review seeking to prove the CPS's immunity decision was "erroneous in law".
FF, who has been granted asylum in the UK, claims he was badly beaten and given a prison sentence after taking part in protests in the Gulf kingdom in February 2011 that have since left dozens dead, mainly demonstrators.
Lord Justice Laws, in a 2013 court ruling that was made public last week, notes that the proceedings brought by FF do not relate to what happened to him but are related to "allegations that Prince Nasser bin Hamad al-Khalifa, the son of the King of Bahrain, was directly involved in the torture of three individuals in prison in Bahrain".
The Director of Public Prosecutions in London was given a dossier prepared by the European Centre for Constitutional and Human Rights in Berlin in July 2012, containing material purporting to implicate Prince Nasser "in the torture of detained prisoners".
The arrest and prosecution of the Prince, who travels regularly to the UK, was sought by FF's lawyers. The dossier was passed to the War Crimes team of the Metropolitan Police in August 2012, but the CPS indicated Prince Nasser enjoyed immunity under the State Immunity Act.
A spokesman for the Bahraini prince has "categorically denied any involvement of HH Sheikh Nasser" in any alleged torture.