'Ban Donald Trump' petition: Map of signatures shows 400,000 supporters spread through every part of Britain
David Cameron, Boris Johnson and Jeremy Corbyn are among politicians speaking out against his call to stop Muslims entering the US
Lizzie Dearden
Wednesday 09 December 2015 20:07 Comments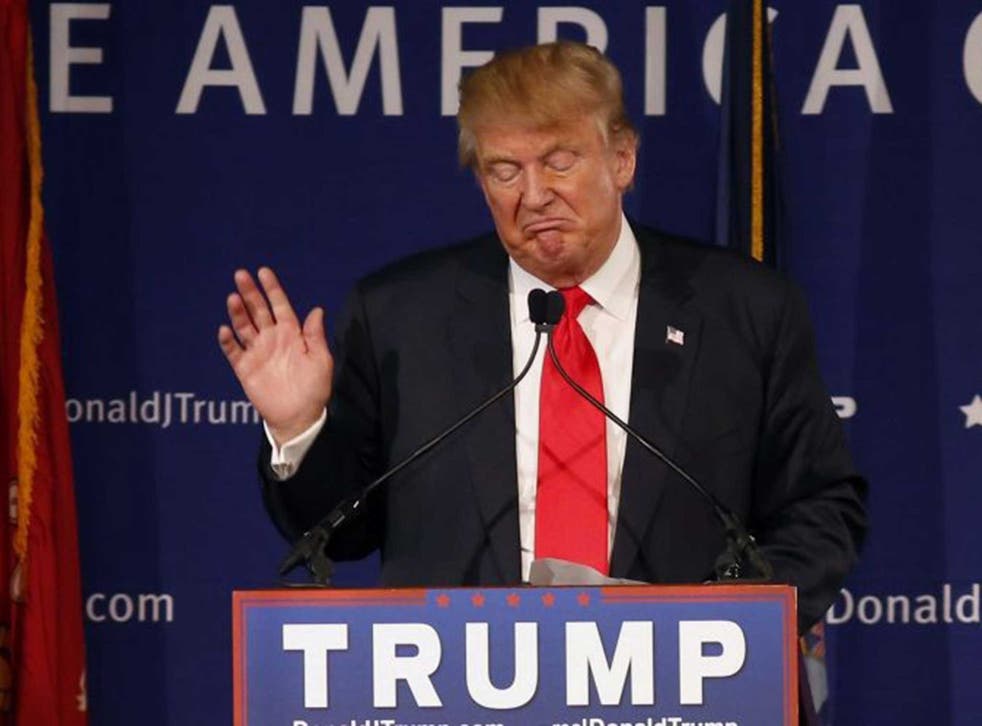 The hundreds of thousands of people who have signed a petition to block Donald Trump from entering the UK are spread the length and breadth of Britain, analysis has shown.
Cartographers at Esri UK mapped the distribution of more than 400,000 signatures to show where disdain for the Republican Presidential hopeful is strongest.
Support for the petition was broadly concentrated in urban areas, especially London, Bristol, Brighton, Glasgow, Aberdeen, Manchester and Birmingham.
Every single electoral constituency in Britain was represented by Wednesday afternoon but the fewest supporters were found in Na h-Eileanan an Iar, Scotland, with 59 signatories, and other dominantly rural areas, mainly in Wales.
"If the United Kingdom is to continue applying the 'unacceptable behaviour' criteria to those who wish to enter its borders, it must be fairly applied to the rich as well as poor, and the weak as well as powerful," the petition started by Suzanne Kelly read.
The Government website hosting it was receiving so many visitors on Wednesday that it crashed several times because of the demand.
Having crossed the benchmark of 100,000 signatures, it must now be considered for debate in the House of Commons.
Trump appeared to hit back at its supporters, writing on Twitter that they "don't know what they're getting into".
Donald Trump's most controversial quotes

Show all 14
He was replying to a tweet from journalist Piers Morgan who asked: "Have any of the 200k+ Brits who've signed the petition to ban Trump signed any petition to ban UK terror suspects returning from Iraq/Syria?"
Trump's call for Muslims to be temporarily banned from entering the UK in the wake of a mass shooting by suspected extremists in California has provoked outrage around the world.
British politicians – including David Cameron and London mayor Boris Johnson –condemned his remarks but Chancellor George Osborne rejected calls to ban Trump, instead calling for a "robust debate" to defeat his "nonsense".
The Republican Presidential hopeful was also ridiculed for claiming that parts of London and Paris are "so radicalised" police officers are "afraid for their very lives"
Register for free to continue reading
Registration is a free and easy way to support our truly independent journalism
By registering, you will also enjoy limited access to Premium articles, exclusive newsletters, commenting, and virtual events with our leading journalists
Already have an account? sign in
Join our new commenting forum
Join thought-provoking conversations, follow other Independent readers and see their replies