Ban on wild animals in circus blocked by Tory backbenchers
The bill was blocked for the 12th and final time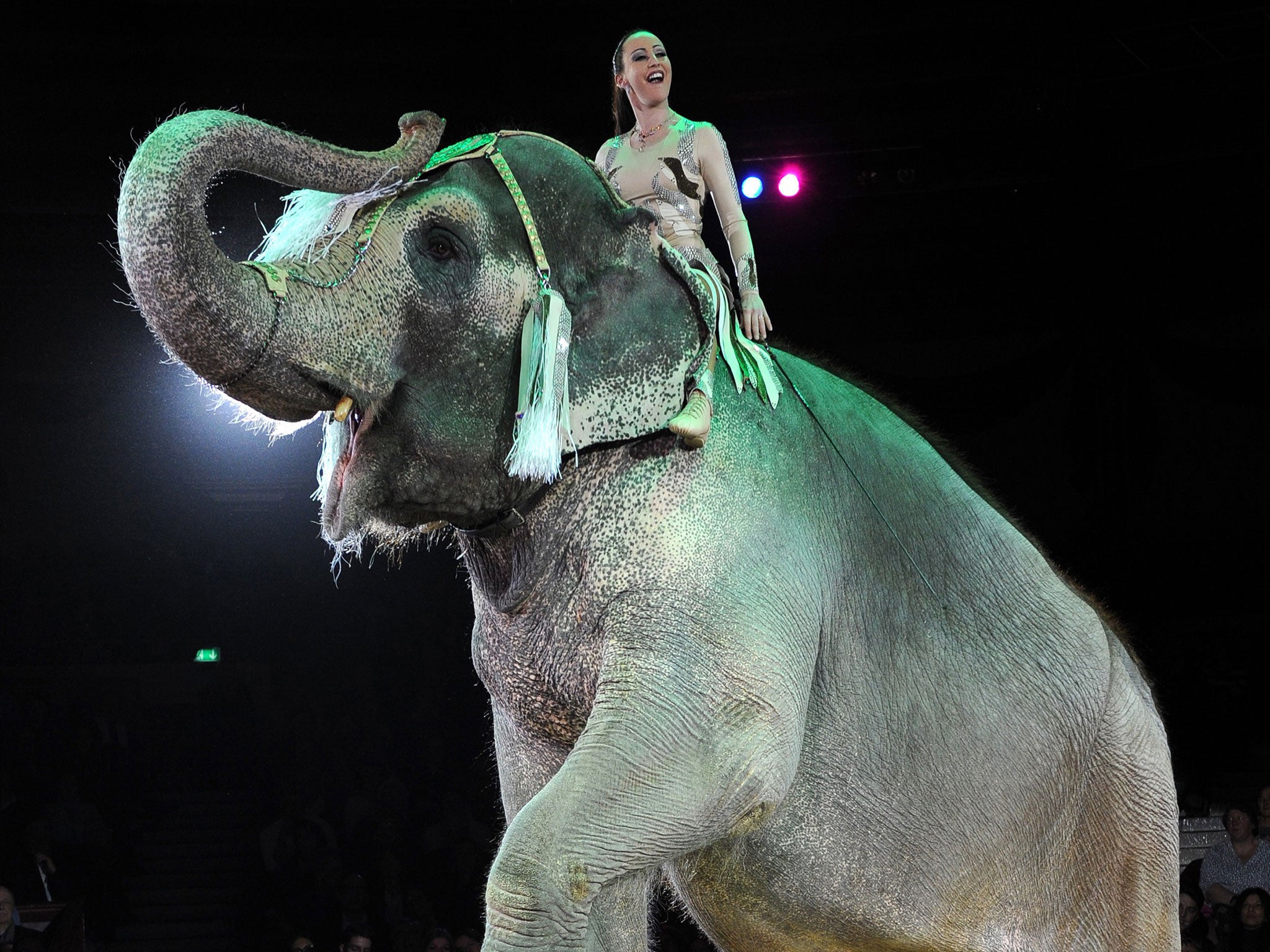 A proposed new law banning the use of wild animals in circuses will not now be passed in this Parliament after being repeatedly blocked by a trio of Tory backbenchers – despite having the support of the Government, Labour and 90 per cent of the British public.
The bill was blocked for the 12th and final time yesterday afternoon after the Tory MP Andrew Rosindell lodged an objection – a move which, under parliamentary rules covering backbench bills, automatically ended any discussion of the matter.
Mr Rosindell is one of three Tory backbenchers who have prevented any discussion of the private members bill, proposed by the Labour MP Jim Fitzpatrick, by objecting on every occasion since the first attempt to debate it in September last year.
The other two are Philip Davies, MP for Shipley, and Christopher Chope, MP for Christchurch– the most frequent discussion blocker, objecting on nine occasions.
Dozens of lions, tigers, zebras and camels are still used in travelling circuses and David Cameron has promised to outlaw what he has called an "outdated practice".
Following Mr Rosindell's objection, there will be no further opportunities to debate the bill before the general election, meaning that it has now "fallen". It would need to be reintroduced under the next government.
MPs expressed frustration that the bill is being blocked by a handful of members. "I am disappointed that time hasn't been found to implement the over-riding will of parliament and the British public," said the Conservative MP Mark Pritchard, a key advocate of a ban on wild animals in circuses.
Jan Creamer, president of the Animal Defenders International welfare group, added: "It is now down to the political parties to make election commitments to bring in a ban without delay so that animals will not be forced to perform for yet another year."
Mr Rosindell, MP for Romford, did not comment yesterday. However, he has previously defended his actions arguing that the circus is a "Great British institution…[that] deserves to be defended against the propaganda and exaggerations".
Join our commenting forum
Join thought-provoking conversations, follow other Independent readers and see their replies