Bank of England outage hits key payments systems processing £1 trillion every day
The technical issue struck the Bank of England's real-time gross settlement service which processes around £1 trillion every day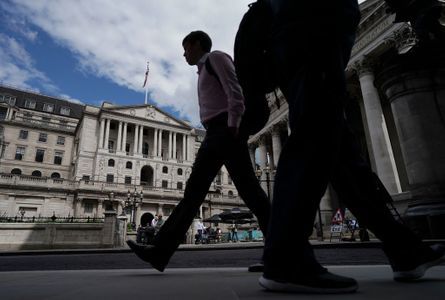 The Bank of England was hit by an outage on Monday, shutting down a vital system that processes around £1 trillion in transactions every day.
The technical issue affected the real-time gross settlement (RTGS) service, used to settle transactions between banks and financial institutions, and the automated Chaps payments system for high-value transactions like house sales.
The RTGS service underpins the UK's banking system and is crucial for financial stability. It settles more than £750 billion on average every working day, with peaks reaching more than £1 trillion in autumn last year, according to the Bank.
Chaps processes about £350 billion a day, including banks paying one another large sums.
It can also be used by individuals to make high-value payments up to millions of pounds, such as house purchases or cars.
By Monday afternoon, the central bank said the "issue has been resolved and settlement will resume shortly".
The Bank is expected to work through the backlog of payment settlements after the outage, which lasted about six hours. It did not give details on what caused the problem.
The Chaps outage could have left homebuyers and sellers around the UK unable to complete purchases on time, while the RTGS not running could lead to delays for banks that have settlement accounts with the service.
August is set to be the busiest month to move home, according to analysis collected by comparison site really moving.
Any delays in transferring money could impact people hoping to complete home moves.
The systems are normally highly reliable, but the Chaps mechanism suffered a 10-hour outage in 2014 amid issues related to routine maintenance of RTGS.
That sparked an apology from former Bank governor Mark Carney and an official investigation.
Join our commenting forum
Join thought-provoking conversations, follow other Independent readers and see their replies