UK towns and villages are running out of banknotes
Glastonbury ran out of cash entirely on New Year's Eve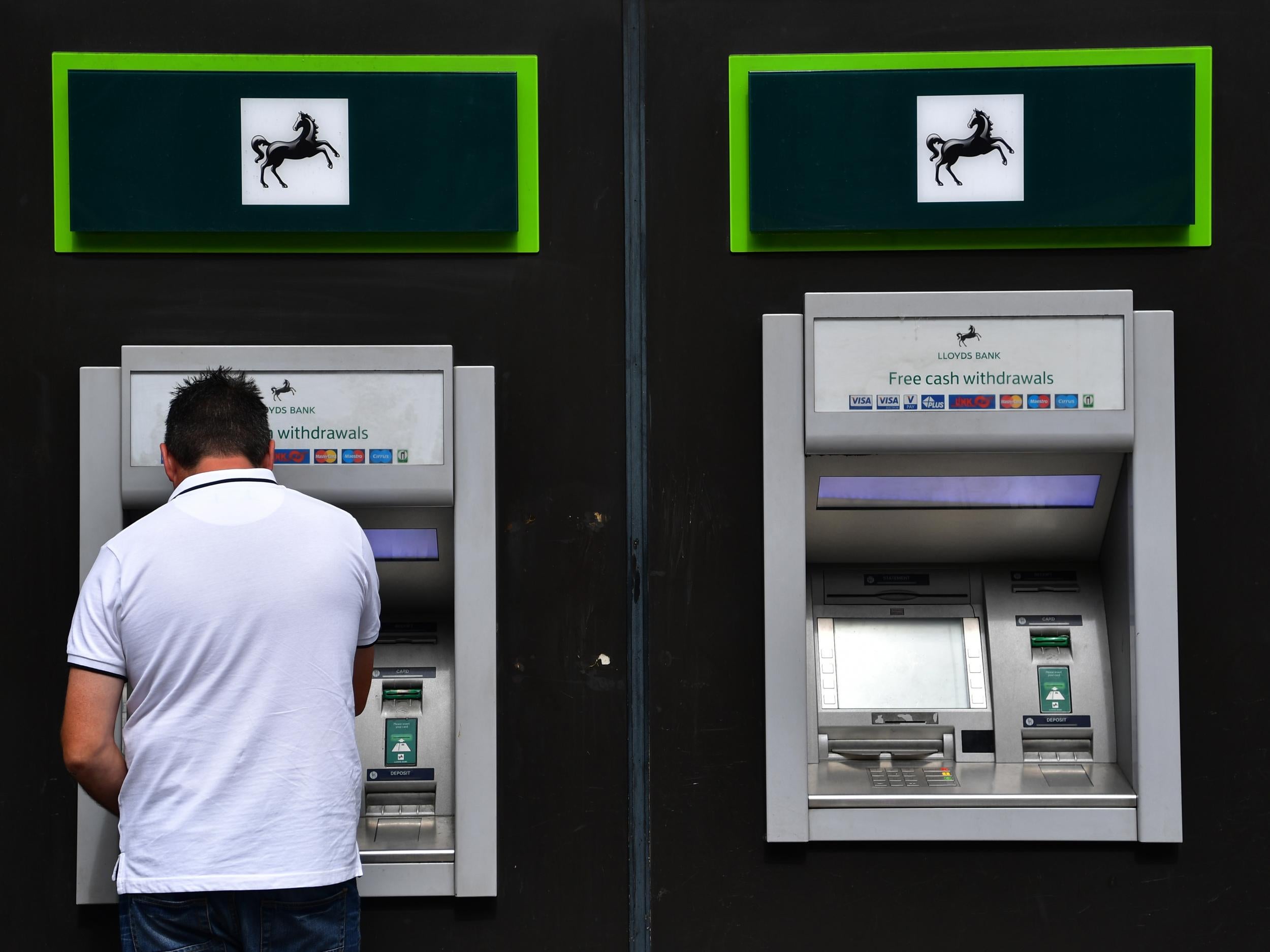 Towns and villages across the UK are running out of hard cash as bank branch closures and a shortage of reliable ATM machines mean public demand for paper money is not being met.
A report released on Monday by the Federation of Small Businesses (FSB) claimed the productivity of companies was being hindered by banks shutting down.
The body, which represents more than 5 million firms in the UK, said businesses feel "locked out and let down" by high street banks, which are abandoning towns and villages around the country.
More than 680 UK bank branches were closed last year, the report said, in addition to 512 shut in 2014.
The FSB said: "In the last 25 years, the total size of the branch network has halved to just over 8,000 branches and is set to halve again in the next ten years".
Researchers cited technology as having changed the way banks serve customers and contributed to the drop in branch numbers.
According to the FSB, cash machines in many places are also extremely unreliable, exacerbating problems.
In spite of an increasing range of payment methods used by small businesses, cash is still vital to the operation of many local economies, the organisation said.
Reduced footfall as a result of customers being unable to access cash is having an economic impact on local economies.
"There have even been several instances of villages and towns literally running out of money during peak periods of economic activity," the report said, giving the example of Glastonbury.
The Somerset town lost four bank branches between July 2014 and April 2016.
An FSB member who lived there told researchers: "On New Year's Eve the town ran out of money. People then went to the Co-op to get cashback, and then they ran out of money. On New Year's Eve, which is a night when a lot of people are going out and spending money in the pubs, suddenly we find that people can't get cash in the town centre."
The FSB found many people were being directed to the Post Office in the absence of a bank branch, but the Post Office was often unable to meet their needs. For instance, it was unable to supply money over the counter to people with foreign bank cards, posing problems in towns and villages that rely heavily on a seasonal influx of tourists.
"The rapid pace of bank branch closures across the UK presents some very real and tough challenges for small businesses," said Mike Cherry, the national chairman of the FSB.
"FSB members highly value the face-to-face interaction they receive in-branch, particularly when making complex financial transactions, with staff who often have a greater understanding of their business and the local economy. In addition, many of our members deal heavily in cash and cheques and need access to over-the-counter banking facilities on a regular basis."
Norway's new artistic bank notes
Show all 15
The FSB wants to see greater transparency regarding closures. The organisation said banks should be obliged to provide details of branches facing closure to a government-run register.
Last year, the banking industry agreed to a protocol requiring it to publish impact statements with information on counter usage, regular customers and the location of the nearest alternative bank, cash machine and post office. The FSB said a strengthening of this protocol was urgently needed.
"The only way to fully assess which areas across the UK are most severely affected by local bank branch closures is through effective monitoring," Mr Cherry said.
"But this cannot happen while banks continue to publish limited data on both branch closures and small business' access to banking services. We believe there needs to be a much higher level of transparency whereby banks would provide details of branch closures to a government run register on a continuous basis"
Join our commenting forum
Join thought-provoking conversations, follow other Independent readers and see their replies