Battle of Britain 75th anniversary: The staggering numbers behind the four-month war over UK's skies
Around 3,000 men battled German forces in the great air battle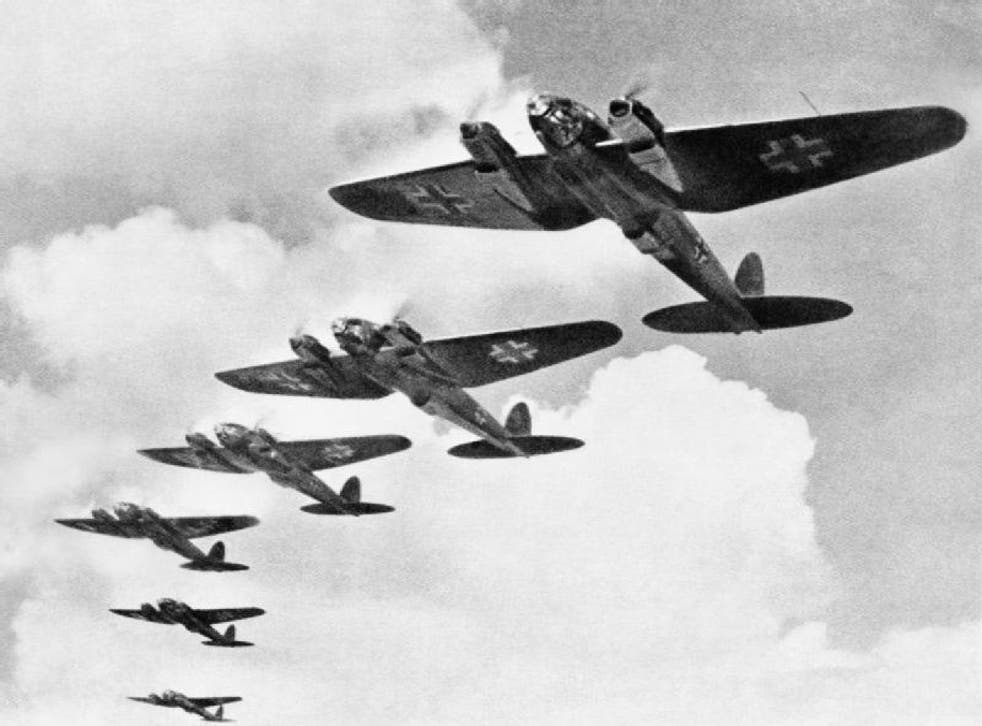 In the Summer of 1940, following resounding military victories against Denmark and Norway, Nazi Germany set its sights on Britain.
Hitler's early-war momentum was driven by the power his airforce, the Luftwaffe. And so he would deploy them again in an attempt to intimidate Britain into peace negotiations.
But up against the RAF's industrious Hawker Hurricane and adaptable Supermarine Spitfire, the Nazi fighters and bombers failed. Towards the end of the air battle, Germany began its eight-month blitz bombing campaign to cripple Britain's war economy — which also did not have the desired effect.
First World War in images: Hidden and extraordinary - a brand new gallery

Show all 71
The Battle of Britain - named by Winston Churchill before it even began - was the first major defeat for Germany in World War II, and although the war continued for five more years, it is widely seen as one of a just a handful of 'turning points' for the allied forces.
Here are the key stats from great battle 75 years ago:
It lasted 112 days
From July 10th till October 31st, there were regular clashes in the skies between Britain's Royal Air Force (RAF) and the Luftwaffe.
It began with a series of Luftwaffe raids on shipping convoys in the Channel. The RAF shot down 14 German aircrafts and severely damaged a further 23.
To honour that, the battle's beginning, a crop of ten aircraft - including Typhoons and Hurricanes - flew over London today as the Royal family watched on.
More than 3,000 aircraft were downed from both sides
That was 1,023 from the British side and 1,887 of the Luftwaffe, according to RAF statistics.
544 RAF command pilots died
From an estimated crew of 3,000, only around half survived the four-month battle. 544 Fighter Command pilots and crew were among the dead, as were more than 700 from Bomber Command and nearly 300 from Coastal Command.
There are less than 30 left alive
Six Battle of Britain Fighter Command veterans, all in their 90s, attended the fly-past around Buckingham Palace on July 10.
2,500 Luftwaffe aircrew were killed
With more lives lost and aircraft destroyed, this devastating defeat forced the German forces to rethink their strategy for attacking Britain: The Blitz.
The Blitz that followed killed more than 40,000 British civilians
On September 7, as it became clear that Germany was failing to win the air fight, Hitler gave the greenlight for relentless bombing of British cities in an attempt to crush its war economy. Though the eight-month campaign failed to significantly damage Britain's military operations, more than 40,000 civilians were killed and and places such as the city centre of Coventry were levelled.
Only four out of 10 young people know about the Battle of Britain
According to a new RAF Benevolent Fund study, a large proportion of 18 to 24-year olds do not even know what or when the historic World War II clash was.
Register for free to continue reading
Registration is a free and easy way to support our truly independent journalism
By registering, you will also enjoy limited access to Premium articles, exclusive newsletters, commenting, and virtual events with our leading journalists
Already have an account? sign in
Register for free to continue reading
Registration is a free and easy way to support our truly independent journalism
By registering, you will also enjoy limited access to Premium articles, exclusive newsletters, commenting, and virtual events with our leading journalists
Already have an account? sign in
Join our new commenting forum
Join thought-provoking conversations, follow other Independent readers and see their replies