Battle of the Somme centenary: A timeline of key events
More than a million soldiers died in the four-month offensive in 1916
David Wilcock
Wednesday 29 June 2016 14:40 Comments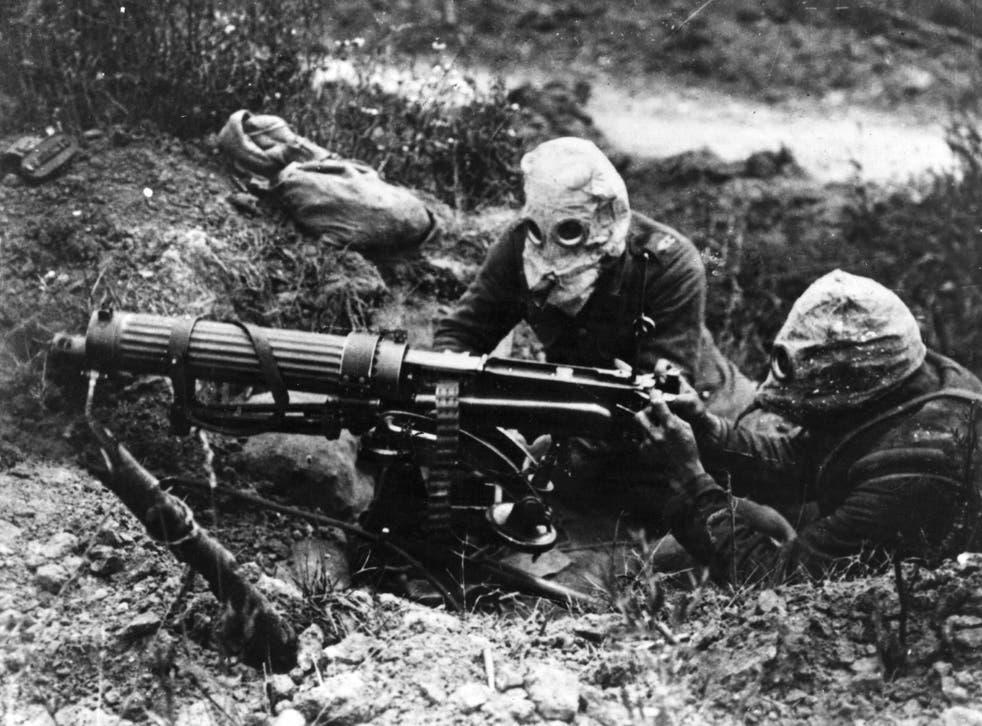 Here is a timeline of events related to the Battle of the Somme:
1914
June 28 - Archduke Franz Ferdinand, heir to the throne of the Austro-Hungarian Empire, is assassinated in Sarajevo, setting in train a chain of events which lead to a general European war.
August 4 - Britain declares war after Germany invades neutral Belgium.
August 5 - Lord Kitchener becomes Secretary of State for War and launches mass recruitment campaign. A 100,000-strong British Expeditionary Force begins crossing Channel.
August 28 - Lord Derby coins the phrase "Pals" to describe new battalions of like-minded men at a meeting in Liverpool.
August 28-29 - Fighting on Somme during French retreat.
September 22-27 - Fighting near the town of Albert during the "race to the sea" which defined what was to be the frontline during the next 18 months of stalemate.
In pictures: First World War

Show all 30
---
1915
February 19 - British naval attack in the Dardanelles, Turkey, begins.
April 25 - Start of the Gallipoli campaign. Ottoman Empire was to lose 300,000 men and the Allies around 214,000 before troops were eventually evacuated in December 1915 and January 1916.
Somme selfies: long-lost photographs of British soldiers involved in the battle
Late 1915 - General Sir Douglas Haig becomes commander-in-chief of British Expeditionary Force.
December - Allied conference at which an offensive on the Somme is agreed.
---
1916
February 21 - German bombardment of the town of Verdun further along the line begins.
May 19 - German attack on Verdun forces French to divert troops from Somme.
May 31 - Battle of Jutland inflicts major damage on German navy which was to spend the rest of the war in its home ports giving British fleet effective control of seas and meaning imperial troops and supplies could reach Europe with much greater ease.
June 24 - Allied bombardment at the Somme begins.
June 29 - Heavy rain forces postponement of attack.
July 1 - Battle of the Somme begins. French troops advance, but British forces suffer almost 20,000 men dead in one day.
July 14 - Renewed British assault along shorter front line. South African troops begin important attack on Delville Wood.
July 23 - British and Commonwealth attack on key Guillemont-Pozieres area begins. Australians finally capture Pozieres two days later.
September 3 - Renewed British attack in northern section of Somme battlefield.
September 15 - Tanks used in battle for first time in history.
September 26 - Joint Franco-British offensive. Thiepval finally taken.
October 7 - Rain delays further Allied advances, leading to a renewed war of attrition.
November 18 - End of Somme offensive.
---
1917
March 16 - Germans withdraw from the Somme to the Hindenburg Line.
---
1918
March 21 - Beginning of new German offensive which is to lead to renewed fighting on the Somme.
August 8 - Allied counter-offensive, later referred to as the "Black day of the German Army".
November 11 - Armistice.
Press Association
Register for free to continue reading
Registration is a free and easy way to support our truly independent journalism
By registering, you will also enjoy limited access to Premium articles, exclusive newsletters, commenting, and virtual events with our leading journalists
Already have an account? sign in
Join our new commenting forum
Join thought-provoking conversations, follow other Independent readers and see their replies