Battle of the Somme in numbers: Key facts as the battle marks its centenary
The four-month offensive resulted in more than one million casualties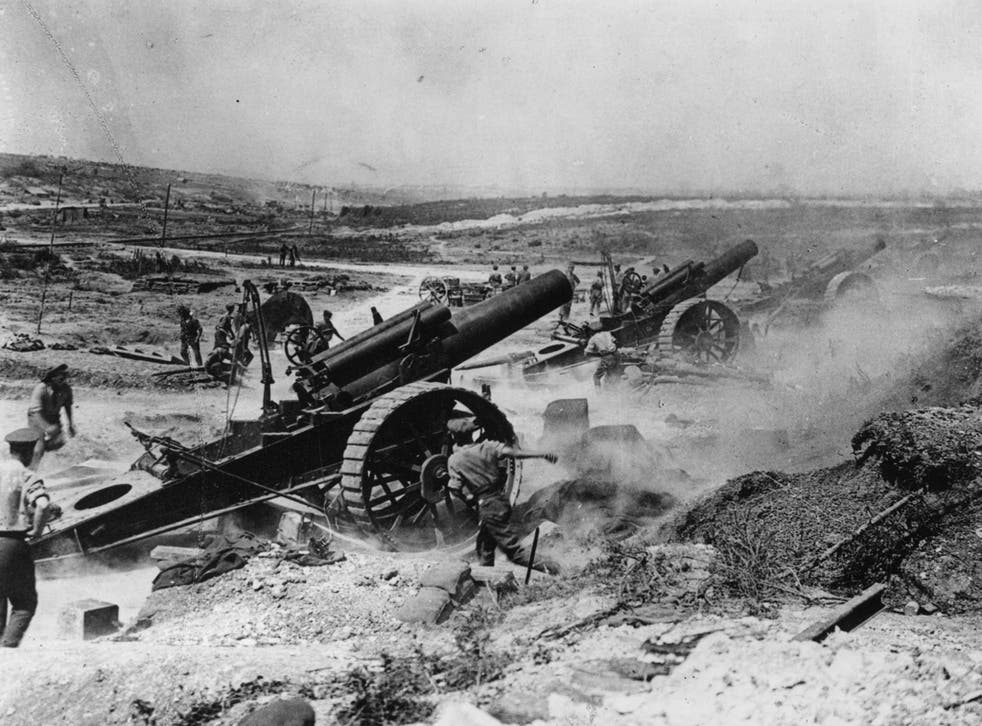 Here are some of the key numbers from the battle of the Somme, which began 100 years ago on July 1:
7 - days of artillery bombardment of the German lines before the battle started, aiming to cut the barbed wire and destroy trench defences and artillery.
1,500,000 - artillery shells fired by the Allies in that week, to little overall effect.
57,470 - British casualties on the first day.
19,240 - British first-day casualties who died.
60 - percentage of British officers involved on the first day who were killed.
141 - days the battle lasted, from July 1 to November 18.
Somme selfies: long-lost photographs of British soldiers involved in the battle
419, 654 - official number of British dead, missing or wounded
1,300,000 - approximate number of casualties on both sides
6 - miles that British soldiers had advanced by the end of the battle.
In pictures: First World War

Show all 30
49 - Victoria Crosses awarded for valour during the battle.
150,000 - graves in the area cared for in more than 250 military and 150 civilian cemeteries in the Somme area by the the Commonwealth War Graves Commission.
72,000 - number of British and Commonwealth soldiers who died at the Somme with no known graves and whose names are recorded on the British memorial at Thiepval.
Press Association
Join our new commenting forum
Join thought-provoking conversations, follow other Independent readers and see their replies