BBC confirms Tony Hall to be appointed new Director General
Rob Williams
Thursday 22 November 2012 14:12 Comments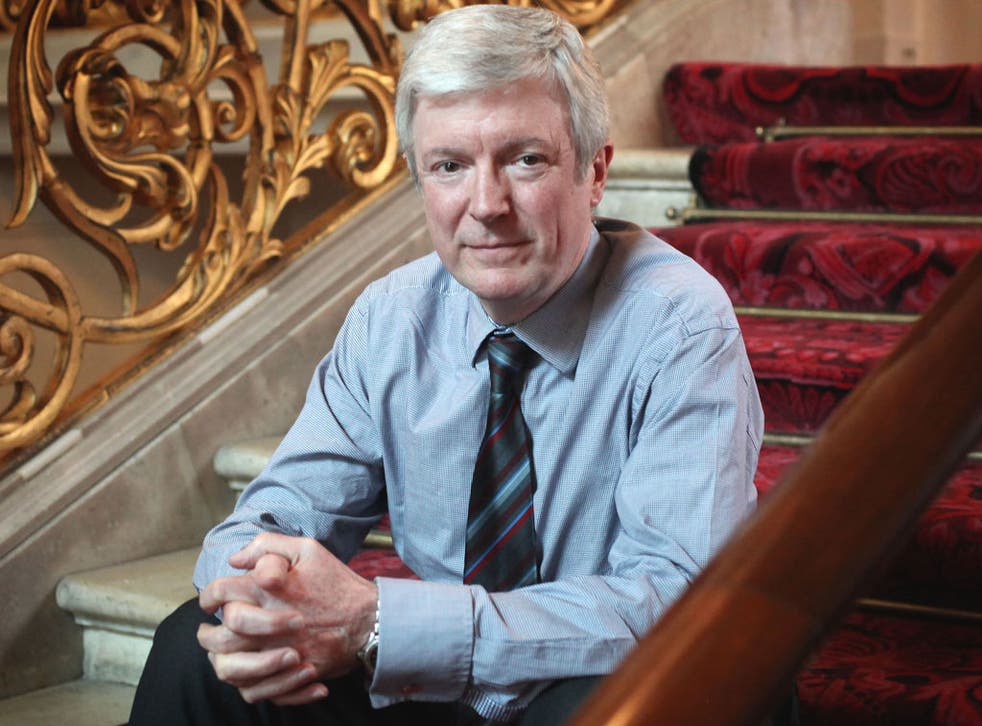 The BBC has appointed Tony Hall - Lord Hall of Birkenhead - as the new Director General of the corporation.
Lord Hall, who is currently chief executive of the Royal Opera House, was head of BBC News and Current Affairs from 1996 to 2001.
He is expected to start in the role in early March, and the BBC said in the interim period Tim Davie will remain as Acting Director General.
The appointment of Lord Hall follows a tumultuous few months for the BBC, which culminated in the resignation of the former
Director General George Entwistle earlier this month after just 54 days in the job. Entwistle left his job on 10 November after a Newsnight report into child abuse allegations in North Wales was found to have incorrectly named a Tory peer.
Public trust in the BBC is said to have been knocked by the furore and a number of inquiries are under way into the fallout from the Savile problems.
Lord Hall will be paid £450,000 in the role - the same level of salary as his predecessor - and his appointment was unanimously agreed by Trustees this morning.
BBC Trust Chairman Lord Patten said: "While there are still very serious questions to be answered by the on-going inquiries, it is in the interests of licence fee payers that the BBC now starts to refocus on its main purpose – making great programmes that audiences love and trust.
"In doing this it will need to take a long, hard look at the way it operates and put in place the changes required to ensure it lives up to the standards that the public expects. Tony Hall is the right person to lead this and I am delighted that he is taking on this role. For its part I want to make sure that the Trust gives Tony Hall whatever help and support he needs to re-build the BBC's management around him.
"Tony Hall has been an insider and is a currently an outsider. As an ex-BBC man he understands how the Corporation's culture and behaviour make it, at its best, the greatest broadcaster in the world. And from his vantage point outside the BBC, he understands the sometimes justified criticisms of the Corporation – that it can be inward looking and on occasions too institutional.
"But perhaps most importantly, given where we now find ourselves, his background in news will prove invaluable as the BBC looks to rebuild both its reputation in this area and the trust of audiences."
Lord Hall, who is expected to take a salary of £450,000 per year said: "I believe passionately in the BBC and that's why I have accepted Lord Patten's invitation to become Director General.
"This organisation is an incredibly important part of what makes the United Kingdom what it is. And of course it matters not just to people in this country – but to tens of millions around the world too.
"It's been a difficult few weeks – but together we'll get through it.
"I'm committed to ensuring our news services are the best in the world.
Culture Secretary Maria Miller said: "I congratulate Tony Hall on his appointment as director general. He has a very strong track record in successfully leading iconic organisations.
""I am pleased the BBC Trust have appointed a new director general. It is important now that Tony Hall gets to grips quickly - to provide the stability and certainty that the BBC needs, and restore public confidence."
Lord Hall's appointment was approved on the same morning BBC Trustee Anthony Fry was justifying the decision to give Mr Entwistle his full year's pay-off of £450,000 following his resignation.
He was appearing before the Public Accounts Committee and insisted it was the right thing to do to avoid a protracted legal wrangle.
Profile: Tony Hall - the arts grandee who ticks all the BBC boxes
Tony Hall: The man with a front row seat in our arts establishment
Register for free to continue reading
Registration is a free and easy way to support our truly independent journalism
By registering, you will also enjoy limited access to Premium articles, exclusive newsletters, commenting, and virtual events with our leading journalists
Already have an account? sign in
Join our new commenting forum
Join thought-provoking conversations, follow other Independent readers and see their replies