BBC investigated by police for alleged racial hatred against a bodybuilder
Akinwale Arobieke was described as 'purple' and 'big and black' by a number of interviewees in the programme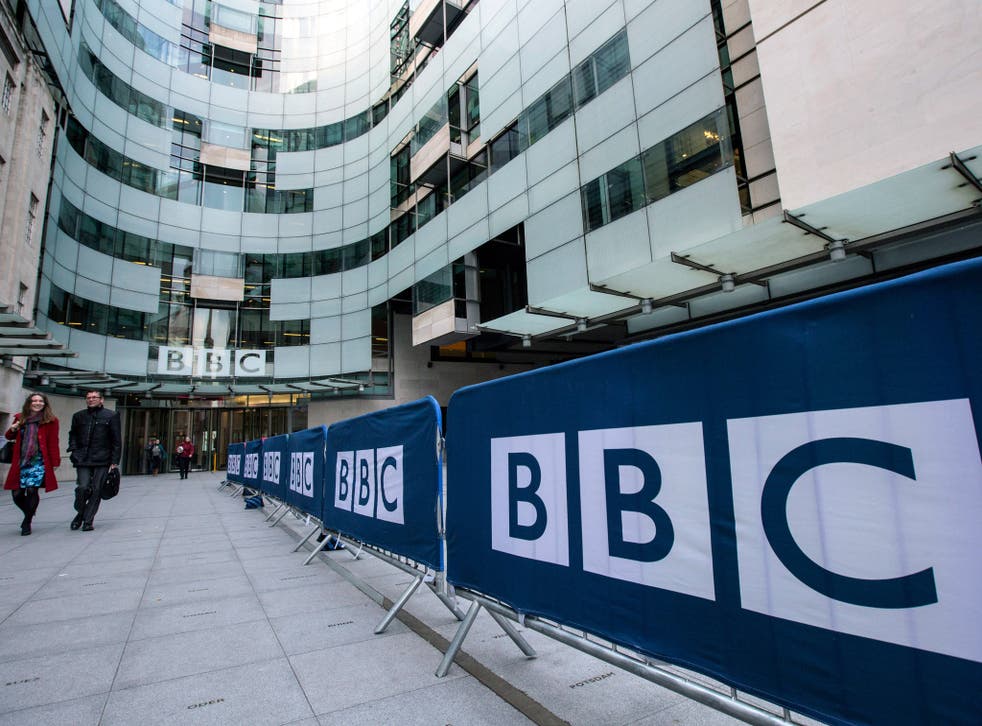 A police investigation has been launched into alleged racial hatred from the BBC after a bodybuilder complained that a documentary made about him was racist.
Akinwale Arobieke, 55, was filmed for the BBC3 programme The Man Who Squeezes Muscles: Searching for Purple Aki, first broadcast in September.
The documentary was presented as an investigation into how Mr Arobieke, a 6ft 5ins bodybuilder, gained a reputation as a "bogeyman" feared by his neighbours in north-west England.
In it, BBC narrator and presenter Benjamin Zand interviews people in and around Liverpool about their experiences or impressions of Mr Arobieke.
An article on the BBC website that appears alongside the film states: "The nickname itself was racially charged – the suggestion being he was 'so black he's purple'."
Since the programme's launch, Mr Arobieke has lodged a complaint with Merseyside police that the documentary was racist and presented him unfairly.
Mr Arobieke has a series of convictions and is known for approaching younger men and asking to touch and measure their muscles.
In 1986, he was convicted of manslaughter after a 16-year-old boy was electrocuted at New Brighton railway station, allegedly while running away from him.
UK news in pictures

Show all 50
The conviction was overturned, however, and Mr Arobieke was awarded some £35,000 in compensation for alleged racial prejudice against him during the trial.
The BBC film is introduced by Mr Zand, who says: "Purple Aki… A name that's whispered in the parks and playgrounds of Merseyside. A threat made to kids… watch out or purple Aki will get you."
During the programme, Mr Arobieke is described by interviewees as a "big black" man and "purple and huge".
A spokesperson for Merseyside police said: "Officers from the Liverpool Sigma team are investigating an allegation of a race hate crime. This follows the release of a BBC3 documentary. Specialist detectives are working alongside partners in the Crown Prosecution Service and at this time the investigation is ongoing."
In 2001, Mr Arobieke was cleared of 50 counts of indecent assault and harassment against 14 teenage boys between 1995 and 2000. He was later sentenced to 30 months in prison, however, for making threats to kill.
In 2003 he was imprisoned for a further six years in 2003 after pleading guilty to 15 counts of harassment and one count of witness harassment.
Responding to the racist hatred allegations, a BBC spokeswoman said: "This is a serious and considered film made in line with our usual editorial standards and we stand by it. As a matter has been raised with the police we are unable to comment further."
Register for free to continue reading
Registration is a free and easy way to support our truly independent journalism
By registering, you will also enjoy limited access to Premium articles, exclusive newsletters, commenting, and virtual events with our leading journalists
Already have an account? sign in
Register for free to continue reading
Registration is a free and easy way to support our truly independent journalism
By registering, you will also enjoy limited access to Premium articles, exclusive newsletters, commenting, and virtual events with our leading journalists
Already have an account? sign in
Join our new commenting forum
Join thought-provoking conversations, follow other Independent readers and see their replies