Releasing BBC talent salaries will be 'uncomfortable', says Andrew Marr
'I'm well paid but I'm much less overpaid, perhaps, than people working for rival organisations'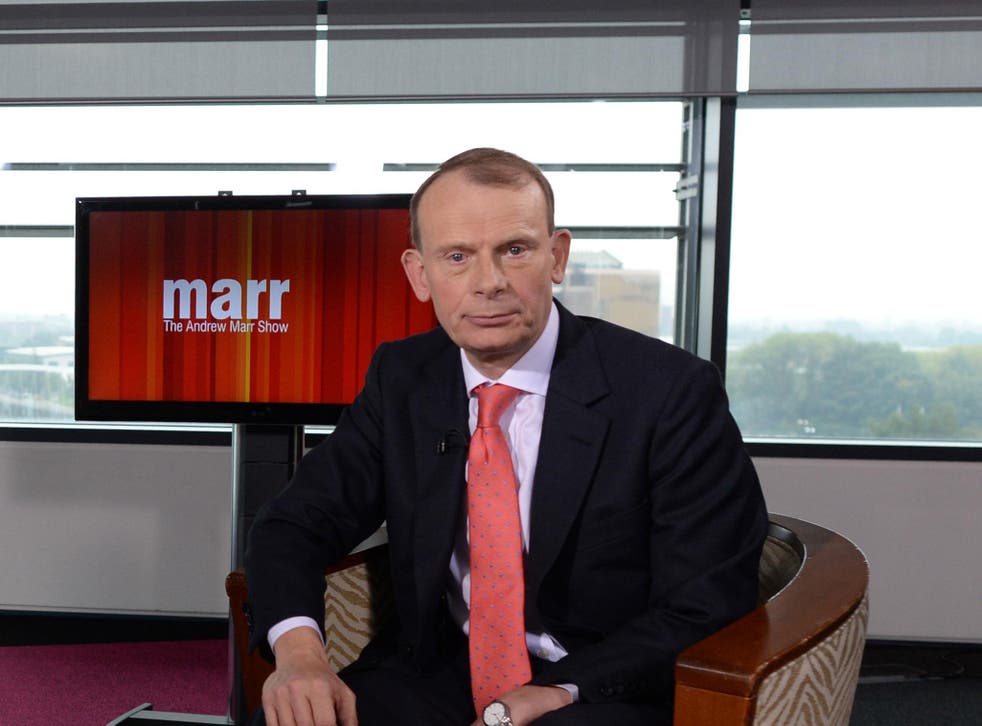 The BBC will reveal the salaries of its highest paid stars, in a move which Andrew Marr says will prove "uncomfortable".
In line with new BBC talent pay disclosure rules, outlined in the Royal Charter last year, senior stars earning more than £150,000 from the licence fee are to have their exact salaries released.
Senior executives earning more than £150,000 are already required to release their salaries but the amount high-profile individuals, or "talent", are paid has traditionally been kept secret.
Presenter and broadcaster Andrew Marr spoke at the China Exchange on Friday, where he made his views on the matter clear: "It's uncomfortable for all of us," the Sunday Telegraph reported.
"I'm well paid but I'm much less overpaid, perhaps, than people working for rival organisations who won't go through this process."
Yet a leaked review of salaries in BBC's news division in 2016 suggested its journalists were paid some 40 per cent more than those in similar roles at large media companies such as Sky and ITV.
In 2011 Mr Marr's salary became a topic of intense scrutiny after a mix-up with his payslip led to suggestions his annual income was £580,00.
He said the figure was "not true" and his pay was "much less than that," the Telegraph reports.
The forthcoming list has been dubbed the "poacher's charter" as it gives potential rivals vital financial information which will inform offers they could make to BBC stars.
Mr Marr, who has made a lucrative career out of interviewing prominent political figures, spoke of his interactions with Theresa May, telling the audience: "I think she is a perfectly decent, serious, hard-working woman who is almost cripplingly shy. Very unusual in public life.
"I think she finds meeting a room of people she hasn't known before, without a set series of questions and answers, almost intolerable.
"That was why, I think to everyone's surprise, she was quite such a bad campaigner. It wasn't entirely that she refuses to answer questions or that she hates answering questions or that she can't answer questions."
Join our new commenting forum
Join thought-provoking conversations, follow other Independent readers and see their replies