BBC unveils the star of its First World War anniversary coverage – Rupert Murdoch
Media mogul to discuss his father's role in exposing the disastrous Gallipoli campaign in an hour-long interview
Ian Burrell
Wednesday 16 October 2013 21:32 Comments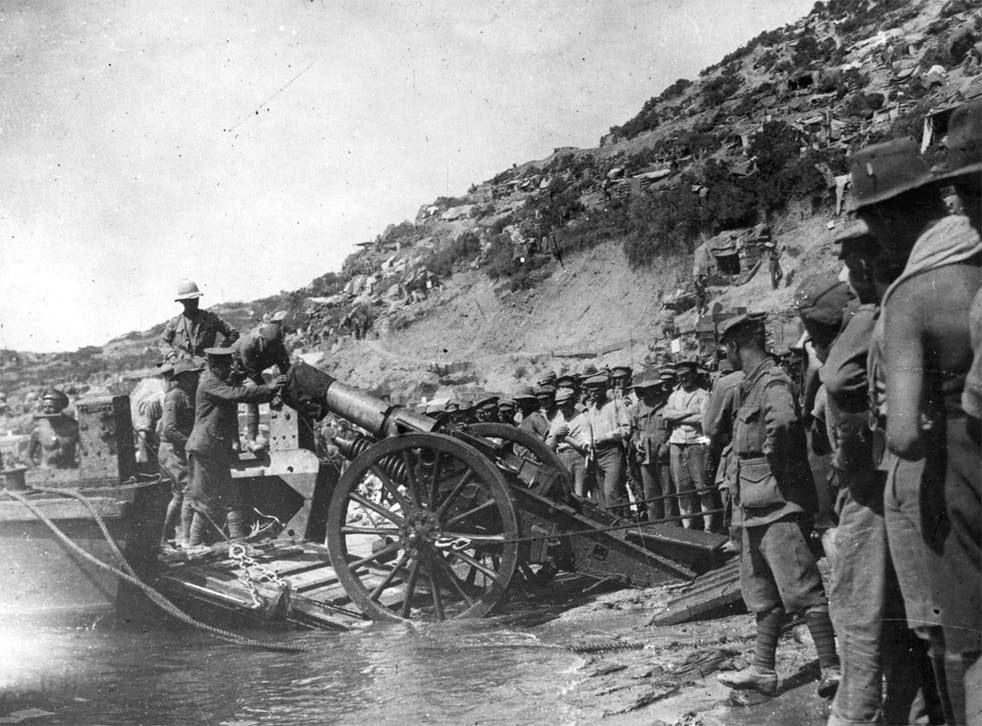 The father of Rupert Murdoch is to appear as the heroic and pivotal character in a BBC film that will tell the tragedy of Gallipoli, one of the most important programmes in the broadcaster's coverage of the centenary of the Great War.
Keith Arthur Murdoch was a young Australian war correspondent who changed the direction of the war by exposing the 1915 Gallipoli campaign as a disaster, having broken a promise not to reveal information without having first submitted it to military censors.
In an hour long interview with the BBC, conducted at the New York headquarters of his global business News Corp, the media mogul has talked of his pride in his late father's actions and how they inspired him to begin a career in newspapers.
"Gallipoli was so hopeless and so obviously hopeless. I mean, they landed on beaches which weren't very wide and they faced these big cliffs which they had to try and climb up, meanwhile being shot at by the Turkish troops under Ataturk with machine guns. They were just sitting ducks," said Mr Murdoch in part of the BBC interview.
He said he was anxious to keep the memory of his father's achievements alive. "I have always kept in mind very much the, if you like, legacy of my father and the influence he had on me and I have his picture prominently on the wall of my study at home. We do feel - I feel - that's a family obligation."
Rupert Murdoch has been a constant critic of the BBC, its funding through a licence fee and its impact both on Britain's commercial media market and the national debate. In a comment on his Twitter account this month, he asserted: "Huge lack of balance in UK media with 8,000 BBC left wing journalists far outnumbering all national print journalists."
But he was only too willing to co-operate with the Corporation in the making of Gallipoli after receiving a letter from the experienced producer Denys Blakeway. "He was extremely open, friendly, accommodating – and he wasn't shy of answering any questions," the film maker told The Independent.
"I wouldn't sday he was emotional but he spoke with feeling and great warmth. I think Rupert Murdoch is extremely proud of his father's role in bringing the Gallipoli campaign to an end. His father was a journalist who pulled off a tremendous scoop in smuggling out his story. The authorities tried to prevent him getting his report out and confiscated it on his journey back to England – but he managed to remember it."
The 60-minute film, due to be screened on BBC2 in 2015, "will hinge on Rupert Murdoch's father's action," he said.
The project is still being made and Mr Blakeway said he was hoping that Mr Murdoch would agree to his request to do further filming at the site of the infamous beach head on the Turkish peninsula.
The producer said he did not detect any animosity towards Britain over the Gallipoli disaster, in which troops from the Australian and New Zealand Army Corps (ANZAC) suffered particularly bad losses.
Keith Murdoch's role at Gallipoli is not without controversy, given that the information he smuggled out was mostly second-hand and provided to him by the Daily Telegraph journalist Ellis Ashmead-Bartlett, an arch critic of the campaign. When Murdoch's ruse to smuggle Ashmead-Bartlett's report from the theatre of war was betrayed, he sat down in the office of the Australian High Commissioner in London and dictated his recollection of the report's contents into an 8,000-word letter to Australian Prime Minister Andrew Fisher.
"It was an amazing document, a mixture of error, fact, exaggeration, prejudice, and the most sentimental patriotism, which made highly damaging charges against the British general staff…many of them untrue," said the Australian writer Phillip Knightley. "But the basis of the charges – that the Gallipoli expedition was in danger of disaster – was correct."
Rupert Murdoch funded and supported the making of a 1981 feature film, Gallipoli, which helped launch the international career of Mel Gibson and tells the story of two Western Australians who enlist for the ill-fated campaign.
The BBC Director General Tony Hall today launched the BBC's plans for four years coverage and said the broadcaster had an obligation to "inspire a new generation to understand what happened". The BBC will be making a special First World War edition of its popular Horrible Histories strand and the children's channel CBBC will screen Emily's Army on life a three-part drama on the Home Front in the Great War, told through the eyes of a 14-year-old girl.
Central to the BBC's centenary coverage will be its online offering, including a First World War portal which was described as a "Digital Cenotaph" and will include access to the Imperial War Museum's 8m war service records. The BBC, which needs to make its case for a future licence fee beyond 2016, will also create a digital resource that will allow users to search an archive of over 1,500 audio stories for information on how the war affected their local area.
Register for free to continue reading
Registration is a free and easy way to support our truly independent journalism
By registering, you will also enjoy limited access to Premium articles, exclusive newsletters, commenting, and virtual events with our leading journalists
Already have an account? sign in
Join our new commenting forum
Join thought-provoking conversations, follow other Independent readers and see their replies