The 50 pence coin in your pocket may be worth £20
A special-edition Peter Rabbit coin in honour of Beatrix Potter is fetching a high price online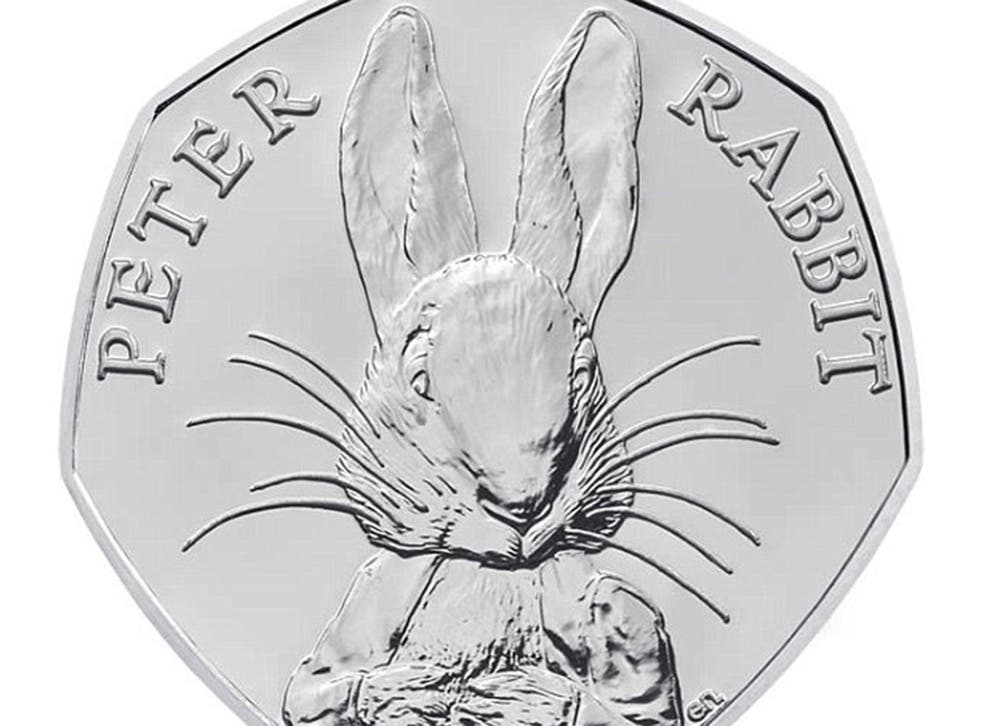 A commemorative 50 pence coin released into general circulation over the Easter weekend has already been sold for over 40 times its face value.
The Beatrix Potter coins were made by the Royal Mint to mark the 150th birthday of the author and artist whose illustrated animal tales have delighted generations of children worldwide.
The coins feature an engraving of one of Ms Potter's most famous creations, Peter Rabbit, on the 'tails' side.
The Lake District, where Ms Potter used to holiday as a child, was chosen as the place to introduce the coins into the monetary system.
Despite being designated with a value of just 50 pence, the coins have already sold for over £20 on online auction website Ebay.
In contrast, special edition 50 pence coins from the 2012 London Olympics with engravings of different sports are selling on online for 99p.
The Royal Mint has also produced a number of special edition Beatrix Potter coins which will not be released into general circulation.
The coins, designed by engraver Emma Noble, and have colour depictions of other Beatrix Potter creations, including Jemima Puddle–Duck, Mrs Tiggy-Winkle and Squirrel Nutkin.
Ms Noble said: "I wanted to put Beatrix Potter's illustrations to the forefront of my design as they are lovely images and the characters are very well known.
"I felt they were strong enough to stand alone and I designed them in this way as I thought they would work best for both the coloured commemorative and uncoloured circulating coins."
The coloured coins are being sold by the Royal Mint for £55 but are already reaching over £500 on Ebay.
UK news in pictures

Show all 50
Ms Potter's children's book The Tale of Peter Rabbit, the first to feature the character, was an instant success after being picked up in 1902 by British children's publisher Frederick Warne and Co.
Peter Rabbit went on to appear in five more books by the author, who died in 1943.
The coins are the second set made by the Royal Mint in 2016 to celebrate the 150th anniversary of Potter's birth. Gold and silver 50p pieces have also been made in tribute to her.
Join our new commenting forum
Join thought-provoking conversations, follow other Independent readers and see their replies