Northern Ireland High Court to decide whether to allow abortion for victims of rape and incest
Abortion is completely illegal in Northern Ireland unless a women's life is in danger.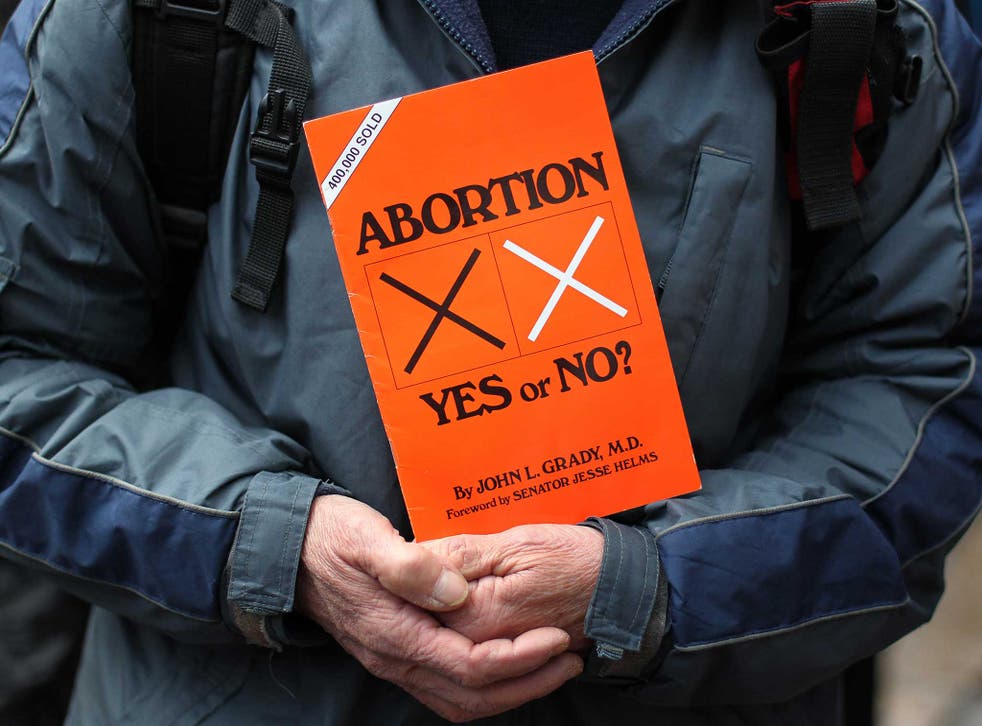 A High Court case has begun today in Belfast to determine whether abortion laws in the region should be reformed.
The Northern Ireland Human Rights Commission (NIHRC) has lodged a legal challenge calling for a review of current legislation as to whether women should have access to terminations in the event of rape, incest or if the foetus suffers such a severe malformation that it cannot survive outside the womb.
Unlike the rest of the UK, the 1967 Abortion Act does not apply to Northern Ireland. Abortion is illegal in the region unless a woman's life is in danger. Last week new figures estimated that 828 women travelled from Northern Ireland to England to access terminations.
The High Court judicial review will take submissions over the coming days from both sides of the debate through pro-choice and anti-abortion campaigners.
Chief Commissioner for NIHRC, Les Allamby, explained to The Independent why the organisation decided to bring the case: "It is in everyone's interest that the law is clarified in this area. It is a matter of significant public interest to ensure that the rights of vulnerable women and girls in these situations are protected."
However, Bernadette Smyth, campaigner for the anti-abortion group Precious Life criticised the judge's decision to grant the judicial review. She said: "I'm greatly concerned that a so-called human rights organisation wants to take a case that will take the rights of unborn children, who have a fundamental right to be born."
Grainne Teggart, lobbyist and campaigner for Amnesty International Northern Ireland, said: "Northern Ireland's laws on abortion date back to the 19th Century and carry the harshest criminal penalties in Europe and fail to protect women who have been raped, are victims of incest or whose pregnancies have been given a fatal foetal diagnosis. By not legislating for change, the Northern Ireland Assembly fails women with every passing day."
The hearing is expected to last until Wednesday.
Register for free to continue reading
Registration is a free and easy way to support our truly independent journalism
By registering, you will also enjoy limited access to Premium articles, exclusive newsletters, commenting, and virtual events with our leading journalists
Already have an account? sign in
Register for free to continue reading
Registration is a free and easy way to support our truly independent journalism
By registering, you will also enjoy limited access to Premium articles, exclusive newsletters, commenting, and virtual events with our leading journalists
Already have an account? sign in
Join our new commenting forum
Join thought-provoking conversations, follow other Independent readers and see their replies