Man suffers 'serious arm injury' in shark attack on fishing boat in Irish waters
Blue sharks are most common species in Irish waters but attacks on human are rare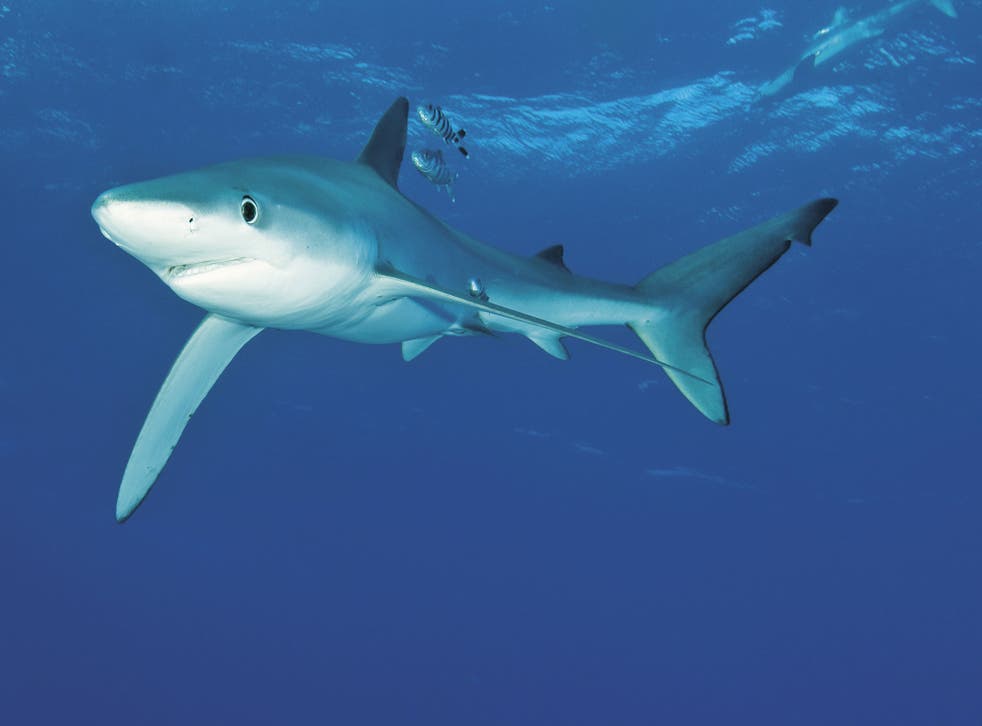 A Belfast man suffered a serious lower arm injury after being bitten by a shark while fishing off the coast of Cork on Saturday.
The man was given immediate first aid by the crew of the angling boat he was on and was later transferred to a lifeboat for further casualty care.
Crosshaven RNLI volunteers were called to the scene at 6pm.
The man is believed to have been bitten by a blue shark, which are the most common species of shark in Irish waters.
The species is considered to be relatively unaggressive and examples of attacks on humans are rare.
Until 2013, blue sharks are thought to have been involved in just 13 biting incidents with humans and they are not usually dangerous to people. Only four biting incidents have ended fatally.
A RNLI spokesperson sought to bring calm to the incident saying: "This was more of an angling accident than a shark attack, there was a bit of a struggle when pulling the shark on board.
"We're not trying to panic anyone."
Great white shark jumps out at researcher with open jaws in Cape Cod, Massachusetts
The deep-sea angling boat Deora De, where the attack took place, sailed towards Crosshaven after the incident and met with a lifeboat about four miles south of Roches Point, Cork.
The lifeboat was then met by an ambulance at Crosshaven, which transported the man to Cork University Hospital.
In a statement on Facebook, Crosshaven RNLI said: "We wish the patient well."
Blue sharks are considered "seasonal visitors" to British and Irish waters, according to the Shark Trust, and usually feed on small fish and squid.
The species is believed to have a lifespan of more than 20 years and grow to a length between six and seven feet on average, according to the Florida Museum of Natural History.
Agencies contributed to this report
Register for free to continue reading
Registration is a free and easy way to support our truly independent journalism
By registering, you will also enjoy limited access to Premium articles, exclusive newsletters, commenting, and virtual events with our leading journalists
Already have an account? sign in
Register for free to continue reading
Registration is a free and easy way to support our truly independent journalism
By registering, you will also enjoy limited access to Premium articles, exclusive newsletters, commenting, and virtual events with our leading journalists
Already have an account? sign in
Join our new commenting forum
Join thought-provoking conversations, follow other Independent readers and see their replies