Police investigating if body found in river could be missing toddler Ben Needham
21-month-old boy went missing while staying at his grandparents' farm in Greece in 1991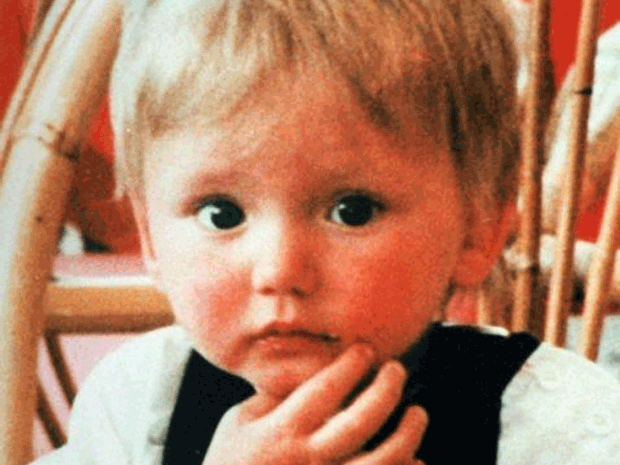 British police have confirmed they are investigating whether a child's body found in a German river could be that of missing toddler Ben Needham, who disappeared more than 30 years ago.
The 21-month-old was last seen playing at his grandparents' farmhouse on the Greek island of Kos in July 1991.
His mother Kerry Needham has continued to appeal for information since his disappearance and has alerted South Yorkshire Police to a fresh appeal by the international criminal police organisation Interpol for the identity of a young child.
The boy, believed to be aged between five and six, was discovered by a canoeist in the River Danube in Bavaria in May 2022.
His body had been weighed down with a flagstone slab and wrapped in foil, and it is unknown how long he had been in the water.
A statement on the Interpol website reads: "The boy is thought to be aged between five and six. He was approximately 110 cm tall and 15kg, with brown hair and blood type 0.
"The results of investigations indicate that he likely spent time outside of Germany."
South Yorkshire Police have now confirmed they are looking into the discovery of the body. In a statement, the force said: "We are aware of reports of a body being found in Germany. We are looking into the reports and at this time, we do not have any further update to provide."
Referring to the discovery in Germany, Ms Needam told The Mirror:  "I'm pleased they are looking into it. Every possibility has to be investigated and ruled out.
"Our hope is that one day one piece of information will come forward which will uncover the truth."
Interpol has circulated the image to 195 countries with their secretary general Jurgen Stock stating: "Someone, somewhere knows something about this boy, making it equally important to release certain details publicly.
"Whether he was the victim of trafficking, abduction or violence, we are committed to mobilizing all of INTERPOL's policing capabilities to identify him and help investigators shed light on his death."