'Humiliating' benefits assessments must end after disabled woman forced to 'crawl' up DWP stairs, says Scope
Maria Quinn told she couldn't use temporary ramp as she wasn't in a wheelchair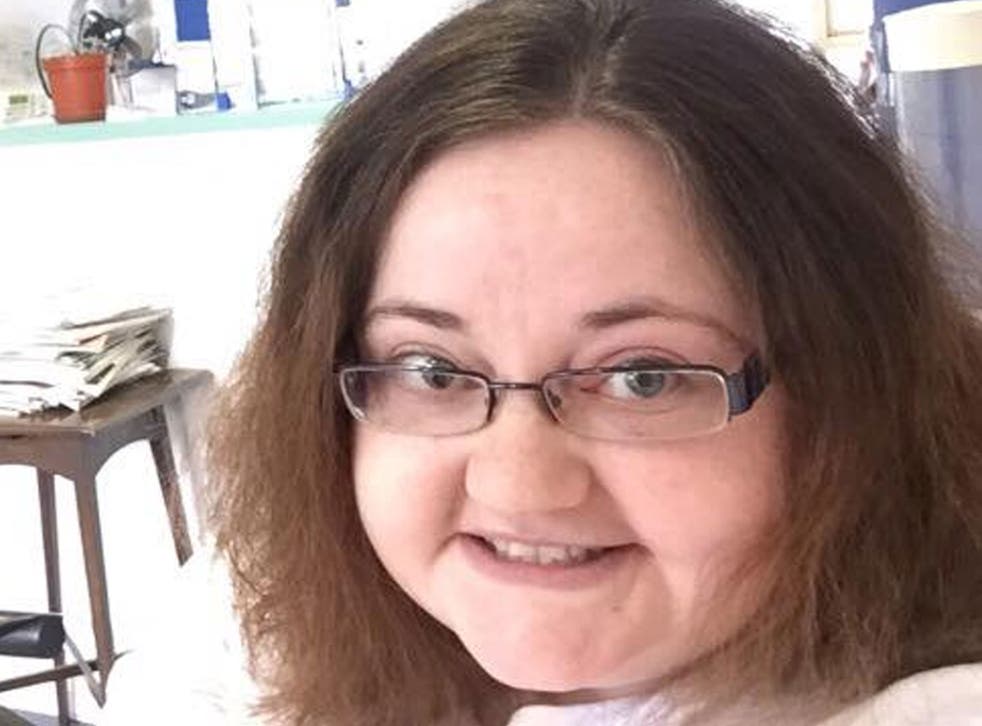 Disability campaigners have called on the Government to end "humiliating" benefit assessments after a disabled woman was forced to "crawl" up stairs to attend an appointment.
Maria Quinn, who is partially sighted and walks with the aid of a wheeled frame, described how she was left feeling "mortified and panicked" after finding there was no step-free access for her consultation at a disability benefits centre.
With her solicitor carrying her mobility aid and her sister holding her breathing equipment, Ms Quinn, 32, managed to enter the building on Glasgow's Cadogan Street by "crawling up the two split-level stairs".
She said she was refused the portable ramp which can be used to cover the entrance stairs as it was intended for wheelchairs only, and if she had returned to her flat to collect her chair she would have been late and missed the appointment.
"There is no ramp or flat entrance to the disability assessment building…that's right folks! You read it correctly," Ms Quinn wrote on Facebook
"I am partially sighted and stairs aren't my best buds at the best of times but these are ye olde ultra solid not-concrete-but-possibly-some-sort of-titanium-killer-stairs…you know the ones! Crumbly ends from centuries of feet and furniture and goodness knows what."
Campaigners at disability charity Scope said her case highlighted the difficulties disabled people face in trying to attend assessments, and called for an overhaul of how they are carried out.
Woman confronts Theresa May over disability payment cuts
James Taylor, Scope's head of policy, said disabled people were suffering "unnecessary anxiety or distress" because of the way benefits assessments were being handled.
He told The Independent the Government must "adopt a more flexible approach in how it carries out Personal Independence Payment assessments for disabled people in these situations and ensure assessment centres provide accessible options for disabled people".
"No one should be forced to drag themselves up a staircase in order to attend their benefits appointment – to subject anyone to this level of humiliation is simply deplorable," he added.
"We've heard too many stories of disabled people who are caused unnecessary anxiety or distress when attending benefits assessments – being forced to travel unreasonable distances for their appointments or struggling to access the centres themselves.
"Disabled people we speak to often tell us that a face-to-face assessment is not always the best method of assessment, due to accessibility."
A spokesman for the Department for Work and Pensions said: "Where an assessment centre isn't directly accessible from the street level, we endeavour to make this clear to people before they arrive for their appointment.
"There is a ramp available at the Glasgow Assessment Centre - if people can't use this, arrangements will be made to see them at an alternative location."
Join our new commenting forum
Join thought-provoking conversations, follow other Independent readers and see their replies