Berezovsky humbled by verdict that leaves reputation in tatters
'Unreliable' oligarch facing huge legal bill after Roman Abramovich's crushing victory over business deal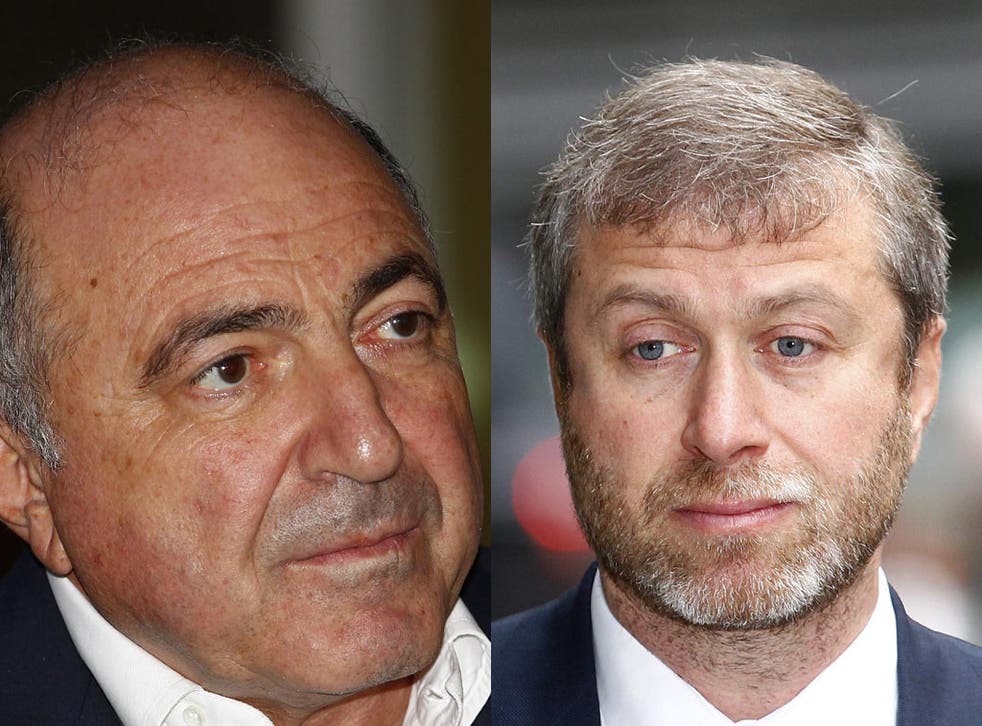 It could hardly have been more emphatic. In the footballing terms that Chelsea's billionaire owner Roman Abramovich so loves, he won the so-called Battle of the Oligarchs at London's High Court something like ten-nil.
After almost eight months of deliberation on the biggest private litigation ever brought before the British courts, Mrs Justice Gloster dismissed every aspect of the £3.7 billion claim brought against him by former business associate and Moscow power broker Boris Berezovsky.
The verdict was as damning as it could possibly have been, and the words of the judge may haunt Mr Berezovsky in any future litigation.
"On my analysis of the entirety of the evidence, I found Mr Berezovsky an unimpressive, and inherently unreliable, witness, who regarded truth as a transitory, flexible concept, which could be moulded to suit his current purposes," Mrs Justice Gloster said, describing some of his evidence as "deliberately dishonest".
Mr Abramovich, by contrast, she said, "gave careful and thoughtful answers, which were focused on the specific issues about which he was being questioned. At all times, he was concerned to ensure that he understood the precise question, and the precise premise underlying the question which he was being asked.
"He was meticulous in making sure that, despite the difficulties of the translation process, he understood the sense of the questions which were being put to him.
"Where he had relevant knowledge, he was able to give full and detailed answers; he took care to distinguish between his own knowledge, reconstructed assumptions and speculation … In conclusion I found Mr Abramovich to be a truthful, and on the whole reliable, witness."
The case, which has resulted in legal bills totalling an estimated £100m, had explored in forensic detail the events after the collapse of the Soviet Union, focusing on a claim by Mr Berezovsky that Mr Abramovich had intimidated him into selling his lucrative oil and gas stakes at a "gross undervalue".
Mrs Justice Gloster ruled that Mr Berezovsky had never owned a legitimate stake in Sibneft, the oil business that made him and Mr Abramovich billions, and he had not proved he had been intimidated by Mr Abramovich, acting as President Putin's messenger, to sell them on the cheap or face the consequences.
Before the ruling was read out at London's Commercial Court, which was again packed with journalists and surrounded by television cameras, Mr Berezovsky said that that he felt "confident" – a feeling not shared by many others on his behalf. Mr Abramovich did not attend, sending his legal team instead.
The case has shed light on Russia in the lawless mid-nineties, when a handful of quick-thinking, fast-moving men appropriated a vast chunk of their country's natural wealth at knockdown prices, as the communist state apparatus crumbled. While the British public have on the whole been mildly seduced and intrigued by the extravagant wealth involved, for Russian people, who feel it was their resources stolen and subsequently argued over in London, the case has generated significant anger and resentment.
The result will please Russian President Vladimir Putin. Boris Berezovsky has been an outspoken critic, and faces arrest if he ever returns to Russia. Mr Abramovich on the other hand remains on favourable terms with Mr Putin.
Unfortunately for Mr Berezovsky, who is now liable for a large percentage of the legal fees, the events on which the case rested all occurred more than a decade ago, and little had been recorded in writing.
The "burden of proof was on Mr Berezovsky", Mrs Justice Gloster confirmed, adding: "The court needed to have a high degree of confidence in the quality of his evidence." Which, she made all too apparent, it didn't.
Mr Berezovsky said he didn't know yet if he would appeal, but could hardly have been more scathing in his appraisal. "Lady Justice Gloster took responsibility to rewrite Russian history," he claimed outside the court building. "All Russians know I was the owner of Sibneft."
He added: "Churchill said that democracy is bad but there's nothing better. I was going to say an English court is bad but there's nothing better. Today I have doubts about whether that's accurate. Sometimes I have the impression that Putin himself wrote the judgment."
The two men's lawyers will convene in October to decide, among other things, how much of Mr Abramovich's legal costs Mr Berezovsky will have to pay. Mr Abramovich was represented by Jonathan Sumption QC, the country's top barrister, who was elevated to the position of Supreme Court judge as soon as the case concluded. Mr Abramovich's lawyers raised the fact that Mr Berezovsky has recently sold his estate in Wentworth Park, and claimed that he may be selling off assets, and may claim to be unable to meet costs.
The result may be of interest to others the dozens of other, lesser, though still vast financial cases involving Russian assets scheduled to be heard in London's Commercial Court in the coming months, not least Oleg Deripaska, who is being sued for in excess of £1bn by the Israeli-born Uzbekh aluminium magnate Michael Cherney. Such cases will at some point rest on one man's word against the other, yet Mrs Justice Gloster pointed out that this case "fell to be decided almost exclusively on the facts."
Register for free to continue reading
Registration is a free and easy way to support our truly independent journalism
By registering, you will also enjoy limited access to Premium articles, exclusive newsletters, commenting, and virtual events with our leading journalists
Already have an account? sign in
Join our new commenting forum
Join thought-provoking conversations, follow other Independent readers and see their replies