Big firms' £15bn bonanza as cold and fuel poverty bite
Simon Read
Saturday 11 February 2012 01:00 Comments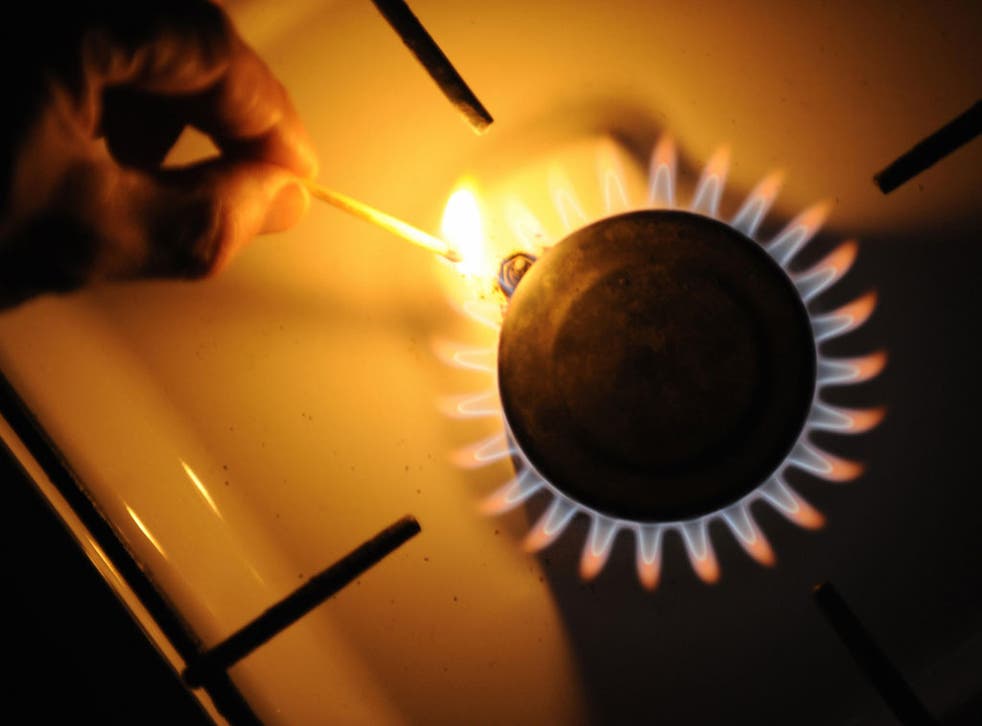 The Big Six energy firms are set to announce bumper profits of £15bn in the next few weeks.
The figures for 2011 will be £2bn higher than the previous year's profits, according to forecasts from financial analysts. Meanwhile, with the Met Office predicting more freezing weather, Britain's estimated 5.5 million households struggling in fuel poverty will be forced to decide whether they can afford to turn on their heating.
The figures last night brought fresh support for the new campaign for fair prices, launched yesterday in The Independent. In response, the new Energy Secretary Ed Davey said: "I want a more competitive energy market delivering the best deals for consumers."
Caroline Flint, shadow Energy Secretary, said: "Labour is prepared to stand up to vested interests in the energy industry and stop the big energy companies ripping off hard-pressed families and pensioners." She added: "The prices energy companies charge are opaque, so we need to open up the books of the energy giants so that people can see for themselves what price they buy and sell energy at, and whether they are getting a fair deal or not. Where there has been mis-selling, customers should get proper compensation."
The campaign is calling for the introduction of a windfall tax on energy firms' profits and to use the cash raised to make homes energy efficient to reduce fuel poverty. The Independent's front page yesterday prompted a wide range of support for the campaign. Michelle Mitchell, charity director general at Age UK, said: "It's unacceptable that in this day and age tens of thousands more older people die in this country every winter from the effects of the cold weather."
Ann Robinson, director of consumer policy at uSwitch.com, said: "It is a national disgrace that people are going cold in Britain today because of the cost of household energy." She added that eight in 10 households were already rationing their energy use this winter because of cost.
Richard Lloyd, executive director at Which? said: "People have told us that the cost of heating and lighting their homes is their biggest financial worry, so it's timely to have a public debate about how we can get affordable energy for all. Fundamental questions need to be asked, now more than ever, about how the energy market can work in the best interests of consumers."
Dale Vince, founder of Britain's oldest green energy company, Ecotricity, said: "The Independent is right to challenge the Big Six to spend their profits on something other than payments to shareholders.
"The interests of the Big Six energy companies are simply not aligned to the needs of our country. They chase short-term profit and shareholder dividends – at almost any cost. The 'free market' in energy just isn't working.
"People are fed up with the unethical pricing, awful customer service and the dire lack of investment in new sources of green energy. Something needs to be done."
The campaign is using Facebook and Twitter to urge a million people to sign the petition at www.endthebigsix energyfix.org.uk
Gavin Hayes, general secretary of the think-tank Compass, which is co-ordinating the campaign, said: "If we manage to get more than 100,000 signatures in the coming weeks we will use the No 10 Petition site to force a debate in the Commons on the campaign's energy plan." He said Compass has called on its 50,000 members and supporters to email the Chancellor of the Exchequer demanding he impose a levy on energy companies to help drive down gas and electricity bills. "We hope to pile pressure on the Government in the run-up to the Budget at the end of March," said Mr Hayes.
The parade of energy company profits kicks off next Thursday when EDF is expected to reveal profits of £3.8bn, up a massive 435 per cent compared to 2010. The following Thursday Centrica – owner of British Gas – will announce profits of £2.2bn while Scottish Power owner Iberdrola's profits will be £3.3bn, according to brokers' predictions.
Next month RWE – owner of npower – will publish profits around £3bn while E.on's will be £1.4bn. Finally, in May, SSE's figures are likely to be £1.3bn.
The big energy firms hit back at the campaign in a letter published in today's Independent.
Lawrence Slade, chief operating officer of the Energy Retail Association, points out that the average profit per customer has actually fallen to £80. He writes: "The latest data, published last week by the energy regulator Ofgem, found that the rolling average annual industry profit from supplying gas and electricity to the home was £80 a year."
However, that is still markedly higher than the £15 per customer the energy firms were making last June.
In the letter Mr Slade concedes that energy firms accept the current focus over profits and pricing. "Close scrutiny of company profits is understandable at a time when global energy prices have been rising – as supply struggles to keep up with growing demand – and consumers want reassurance that prices are fair," he writes. One solution to the soaring cost of energy is to cut the VAT charge on gas and electricity, said Ann Robinson of uSwitch.com.
"If Britain isn't to carry on freezing we need a helping hand. I would urge the Government to axe the VAT on gas and electricity so that every household can enjoy some respite and not be forced to go cold next winter.
"Reducing bills by 5 per cent through zero-rating the VAT could take 250,000 households out of fuel poverty and give much-needed help to millions more who are struggling to keep warm."
Green Energy: Alternative Deals
You don't have to use one of the Big Six firms for your gas and electricity supply. There are many alternative companies springing up offering cheaper or more ethical deals.
One of the newest is Co-operative Energy launched last May. "We abhor fat-cat shareholders profiting from people's fuel hardship and that's why our company is owned by our customers and they get a twice-yearly profit share as well as the very cheapest prices we can offer," said Co-op Energy' boss Ramsay Dunning. Its easy-to-understand, single tariff has already attracted 20,000 customers.
Ecotricity has been around since 1996 and has 60,000 customers. Its founder, Dale Vince, said: "With no outside shareholders to answer to, we put our profits back into building new sources of green energy rather than paying out dividends to shareholders.
"This means we invest more per capita in building new sources of green energy than any other UK energy company."
Beat The Chill: Help to meet the bills
Government support and grants are available to help families struggling with their fuel bills.
The Warm Front Scheme provides up to £3,500 of home improvements to poor households. You must be on income-related benefits to qualify.
Winter Fuel Payment should be paid automatically to everyone aged 60 or over. If you haven't had it yet, you must apply by the end of March through the Department for Work and Pensions.
Cold Weather Payments of £25 are paid to those on pension credit, income support and other benefits. Details are available at Job Centres or pension offices.
The Warm Home Discount is an annual credit – worth £120 this year - made to bills of vulnerable people, such as some in receipt of pension credit. Contact your energy supplier for details.
A Priority Services Register enables energy firms to offer free services to their most vulnerable customers.
Register for free to continue reading
Registration is a free and easy way to support our truly independent journalism
By registering, you will also enjoy limited access to Premium articles, exclusive newsletters, commenting, and virtual events with our leading journalists
Already have an account? sign in
Join our new commenting forum
Join thought-provoking conversations, follow other Independent readers and see their replies