Calls for cyclists to use number plates slammed by cycling and motoring groups
Several cities around the world have trialled bike plates – with limited success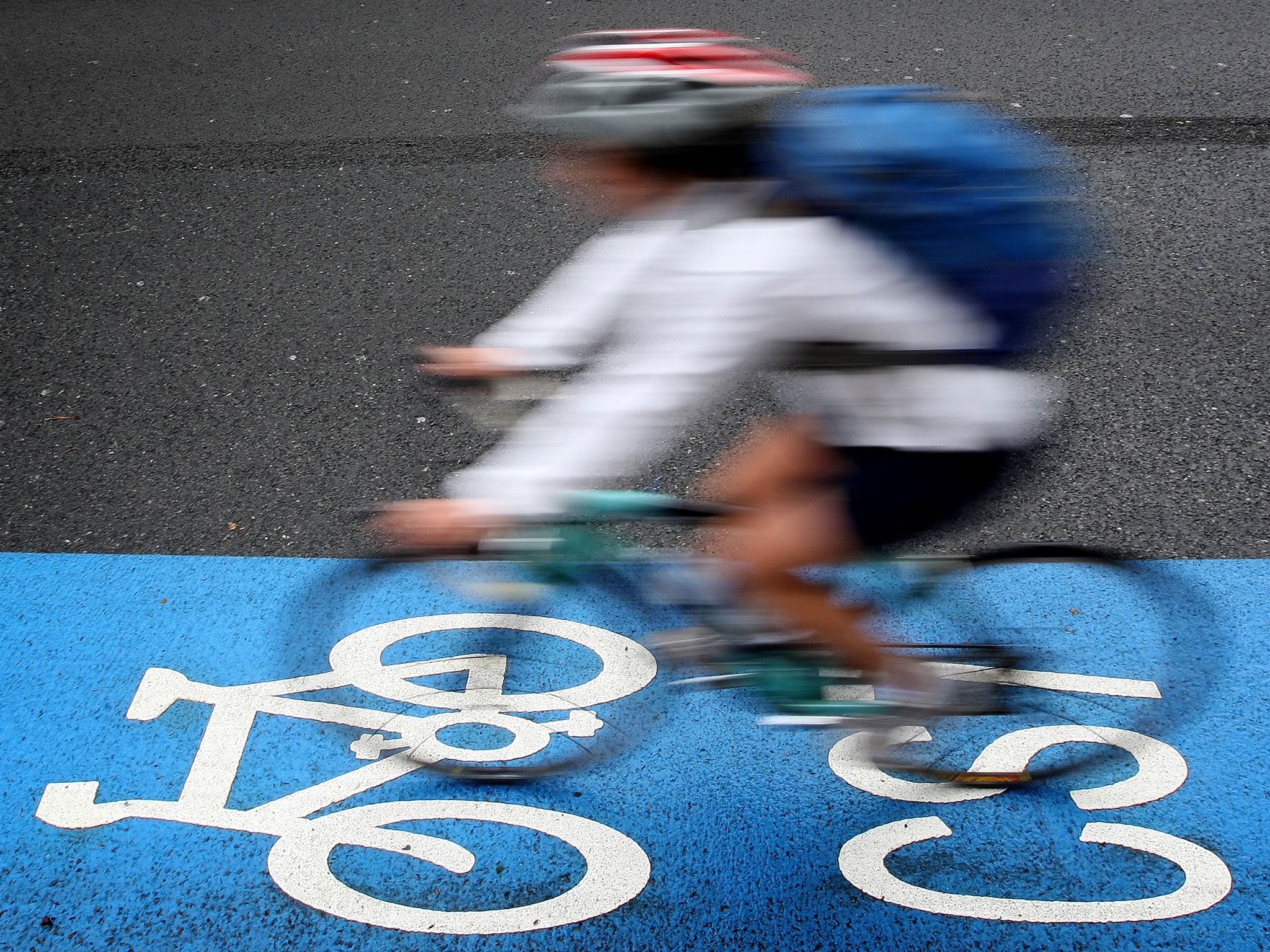 Motoring groups and cycle campaigners have united to condemn any move to install number plates on bicycles after a survey found a majority of people backed the idea "to encourage responsible cycling".
A survey of more than 2,000 people found almost two-thirds (59 per cent) backed the introduction of number plates for cyclists.
But Edmund King, president of the AA, described the idea as both "impractical and unnecessary" and said police already have the powers to stop cyclists.
Cycle campaigners have said the huge cost of implementing a system would fall to taxpayers and warned that such a move would undoubtedly deter people from riding their bicycles.
In 2014 Sussex Police and Crime Commissioner Katy Bourne said cyclists should have the same identification as drivers so they can be prosecuted for jumping red lights.
A change in the law would be required for number plates to become mandatory on bicycles, as the Vehicle Excise and Registration Act 1994 only provides for the registration of mechanically propelled vehicles.
Sam Jones, Cycling UK campaigner, said: "Given the frequent calls we have for 'cycle plates' in the UK, it's not unsurprising the Government has looked into the associated costs, and have come to the conclusion that a registration scheme would outweigh any benefits.
"Even if it would not be a costly exercise, it is the bureaucracy of registration which is a real fear. On a practical level, cycles change owners very frequently and are more likely to belong to children than to adults, unlike motor vehicles.
"This makes registration a nightmare to administer and adhere to. Rather than encouraging people to cycle, and bring all the associated health and wealth benefits, it is more than likely to put newcomers or occasional cyclists off cycling altogether."
The survey, conducted by YouGov on behalf of Halfords, also found that 45 per cent of people support installing dedicated cycle lanes on all roads.
A Halfords spokesperson said: "We wouldn't support anything that would be a barrier to cycling."
Several cities around the world have trialled bike plates.
Toronto introduced a bylaw in 1935 requiring residents who owned and used bicycles on the city's highways to buy a license for their bikes. It was a complicated system involving copious amounts of paperwork, visits to police stations and bike inspections and was repealed in 1957.
Switzerland's system of bike registration was only disbanded in 2012. Prior to that date, a self-adhesive Velo-Vignette sticker was compulsory and covered cyclists with third liability insurance.
It was scrapped due to its high cost and administrative burden, and the fact that 90 per cent of cyclists were found to already be covered by private liability insurance.
Japan has a compulsory registration system in place for bicycles that is meant to deter bike theft and make it easier for stolen bikes to be reunited with their owners.
Join our commenting forum
Join thought-provoking conversations, follow other Independent readers and see their replies