Wealthy Bristol residents cause uproar by installing 'anti-bird spikes' to stop droppings hitting expensive cars
Trees rendered 'literally uninhabitable' say activists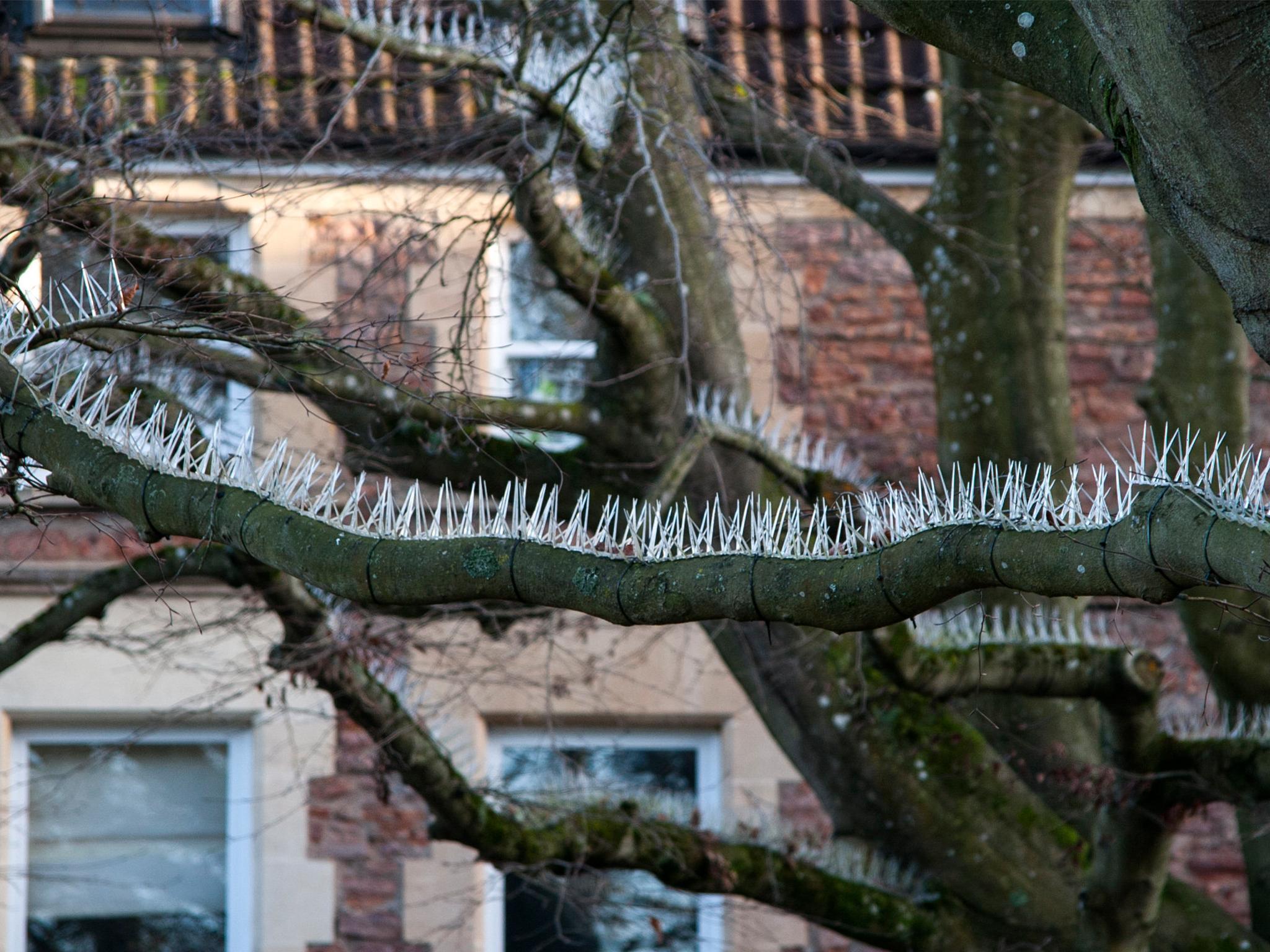 Wealthy residents have attached 'anti-bird spikes' to trees in a bid to protect their expensive cars from droppings, outraging environmentalists.
The spikes – which are generally used to stop birds resting and building nests on ledges and nooks on buildings – were nailed to two trees in an exclusive part of Bristol.
The trees, located in the front gardens of privately owned flats in the Clifton area of the city, have been described by a local Green Party councillor as "literally uninhabitable to birds."
One resident, who asked to remain anonymous, confirmed the spikes were "solely to to protect cars", which include a number of expensive BMWs and Audis, from bird droppings.
They said: "The spikes are solely to protect the cars, there is no other reason.
"There is a big problem with bird droppings around here. They can really make a mess of cars, and for some reason the birds do seem to congregate around this area.
"We did try other methods to scare off the birds.
"I think we had a wooden bird of prey in the branches, but that didn't seem to do anything."
The 'anti-bird spikes' are commonly used in shopping centres – including Bristol's Broadmead and Cabot Circus – to protect shoppers from bird droppings.
But the use of spikes in trees is much less common, although they are understood to have been attached to the branches some time ago.
Green Party councillor Paula O'Rourke, who represents the area, said: "I'm aware that the landowner might be legally within their rights to do this to the trees as they seem to be on private land.
"However, I will be looking into this at the council.
"Whether allowed or not though, it looks awful and it's a shame to see trees being literally made uninhabitable to birds – presumably for the sake of car parking.
"Sometimes it's too easy to lose sight of the benefit that we all gain from trees and green spaces and from the presence of wildlife around us in the city."
Twitter user Jennifer Garrett wrote: "Our war on wildlife: now birds are not allowed in trees...?! Pigeon spikes spotted in Clifton, Bristol above a car park. Has anyone seen this before? How is it allowed?!"
Ms Garrett's comments have been retweeted more than 2,000 times, with many other users condemning the tree spikes.
Pigeons light up New York City
SWNS
Join our commenting forum
Join thought-provoking conversations, follow other Independent readers and see their replies