Bishop of Liverpool launches scathing attack on Government cuts programme
'Social diabetes' warning offered to cities hit hardest by budget changes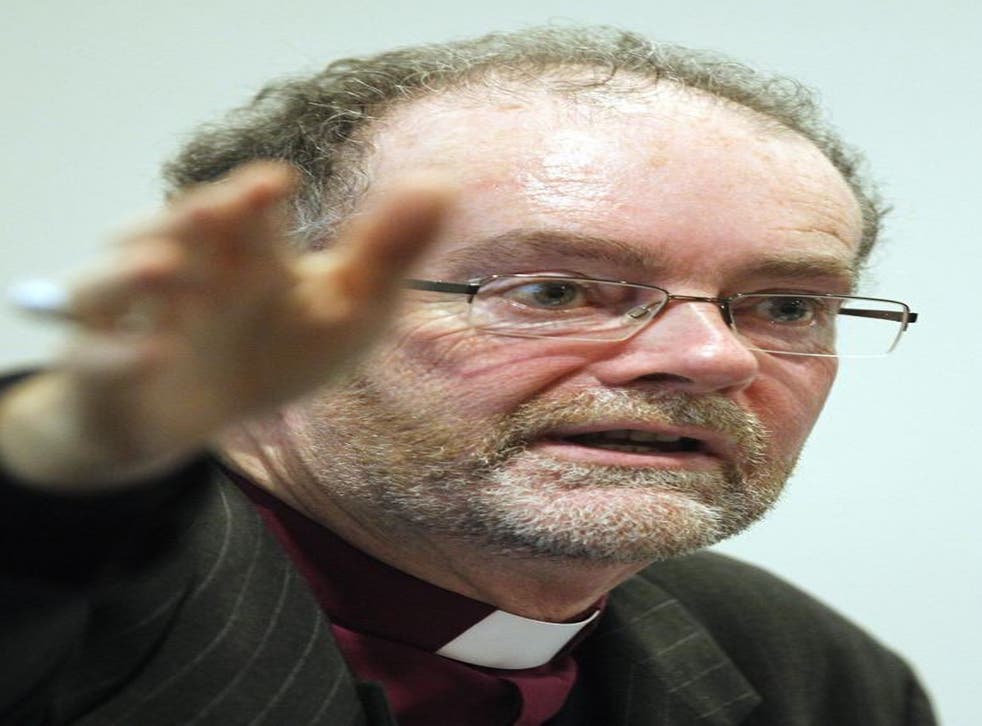 The Bishop of Liverpool has warned that some of Britain's major cities risk "atrophy and death" as he joined with council leaders to launch a scathing attack on the Government's cuts programme.
Council and faith leaders from Manchester, Bristol, Birmingham and Sheffield met in Liverpool for a conference highlighting how urban areas with high levels of poverty are having to make proportionately deeper cuts that better off regions of the country.
The Right Rev James Jones, who recently won praise for his role in chairing the Hillsborough Independent Panel, said some of the poorest areas of the country were having to sustain cuts that "do not feel fair".
"The cities here represented today know that it is within their boundaries that the severest cuts are being endured with figures of £200-300 being cut per person," he said. "This compares with other parts of the country where the cuts are a third of these being sustained in some of the most challenging areas."
The bishop, who is himself diabetic, warned that cities like Liverpool risked succumbing to what he termed "urban diabetes".
"Urban diabetes is where the blood pumps around the heart but fails to reach all parts of the body," he said. "The challenge we face is to ensure that the wealth that we do have is shared in such a way that it flows around the whole body to every extremity. If in social terms it fails to do so then we will be faced with the danger of parts of the body atrophying and dying."
Mayor of Liverpool Joe Anderson described how his city was being asked to shave the equivalent of £252 per person while affluent areas of north Dorset were losing just £2 per inhabitant.
He said: "There is absolutely no doubt in my mind that if you take away 52 per cent of a city's funding; and when you force us to cut £141 million in two years and you come back for another £143million in the next four; when you keep coming back causing more pain; when you refuse to listen, you add insult to injury and you cause alienation and disaffection."
Multiple council leaders speaking at the conference said they recognised the national debt needed to be dealt with, but they pleaded with central government to ensure that each area of the country reduces their budgets at a fair and equal rate.
"I am not denying the need to deal with government spending which needs to be reduced," said Nick Forbes, leader of Newcastle City Council. "But at times of national crisis we need to strengthen not undermine our commitment to fairness."
Bishop James said he planned to lead a high profile delegation of faith leaders in the coming weeks to Downing Street to convey these warnings to the Government.
Register for free to continue reading
Registration is a free and easy way to support our truly independent journalism
By registering, you will also enjoy limited access to Premium articles, exclusive newsletters, commenting, and virtual events with our leading journalists
Already have an account? sign in
Register for free to continue reading
Registration is a free and easy way to support our truly independent journalism
By registering, you will also enjoy limited access to Premium articles, exclusive newsletters, commenting, and virtual events with our leading journalists
Already have an account? sign in
Join our new commenting forum
Join thought-provoking conversations, follow other Independent readers and see their replies