BME women in criminal justice system share harrowing stories as campaigners warn they suffer systemic racism
'I've been called a slut, a money-grabbing whore, a gold digger, and more from police and others public agencies,' says woman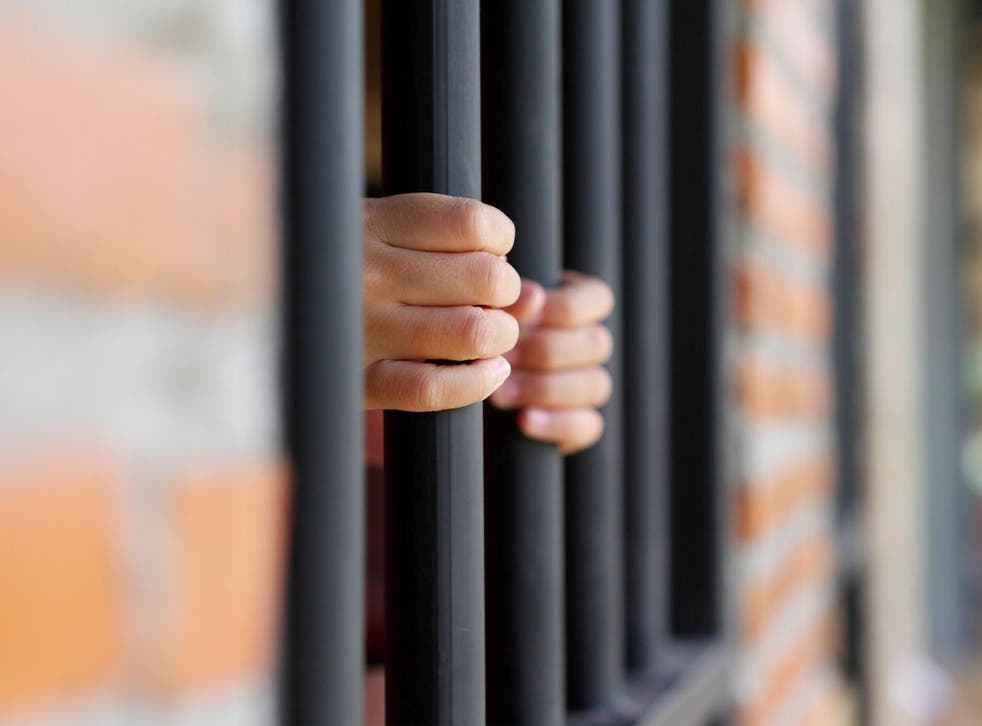 Black and minority ethnic women are stigmatised by the criminal justice system due to systemic racism within public agencies, campaigners have warned.
Women from black and minority ethnic (BME) backgrounds who are victims of domestic abuse and sexual violence have spoken out about being "trapped" in the justice system.
Campaign group The View champions the rights of women in the criminal justice system, and spoke to 172 women who have come into contact with it.
A black woman who suffers from mental health issues, which she says she has never received support for, told researchers: "It should have been clear that my partner was abusing me. Neighbours had reported shouting and sounds of distress. The police mocked me and pressed me on why I looked so sad. I was pregnant. It should have been a happy time they said."
An Indian woman, who suffered domestic violence and emotional abuse from her former husband, said: "I've been called a slut, a money-grabbing whore, a gold digger, and more from police and others public agencies. I've been told that because I'm Indian, I'm good at managing money and syphoning off child maintenance to buy handbags, that I'm not trustworthy because I'm Indian."
Another domestic abuse victim, who is a former prisoner, said: "Women like me — black women — are harassed by the courts and social services instead of being helped. We are not black, we are invisible — to the courts, the police, the solicitors. They do not understand that we are not white women; we come from a different heritage and culture and there is no accounting for that.
"I hope the government change the way we women are treated. And for judges and police officers to be trained about racial and generational trauma and to be properly educated about us."
Some 60 per cent of female offenders have experienced domestic abuse, but frontline service providers warn such figures are likely to be an underestimate due to many women being too scared to disclose instances of abuse.
A recent report from the Prison Reform Trust found 80 per cent of women in jail were inside for non-violent offences.
Farah, a former prisoner who set up The View, said: "The courts and police repeatedly targeted me for daring to be a brown woman who refused to be silenced, so I was further criminalised, stigmatised, traumatised."
Claire Simms, the managing editor of the social enterprise, which also produces a magazine that showcases art, prose and poetry of women prisoners and writing from leading human rights lawyers, told The Independent women she had spoken to had "very harrowing" stories.
She said: "Police brutality seems a recurring theme among black women, lack of family support among the Asian women and systemic cross-cutting failures by all the agencies meant to support these women. If you are a woman in the criminal justice system, you are already disadvantaged. But if you are a black woman you're even more disadvantaged.
"There is systemic and institutional racism in the criminal justice system. We need to open up the dialogue about why we are treating these women so badly. Particularly women with no access to public funds. We were hearing today from a woman with no access to public funds, whose abusive ex-partner has broken his restraining order, who was told by police this is not serious enough for us to deal with. We are busy because of coronavirus. An average of two women every week across England and Wales are killed by a current or ex-partner.
"How many more women need to die for people to take notice. There is a much higher number of BME women who are attacked and killed by their abusive partners or relatives. There is the issue of 'honour killings' too."
Ms Simms hit out at the fact there is not a single full-time High Court black judge and only one part-time Asian High Court judge — adding that there are very few BME district judges who deal with these kinds of cases.
"There is also massive underrepresentation from ethic minorities among solicitors and barristers," she added. "Women from BME backgrounds are viewed as an outside dangerous force."
Frontline service providers have frequently warned women in prison are often victims of much more serious offences than the ones they have been convicted of.
The View is keen to shine a light on the issues BME women experience within the criminal justice system and how having previously suffered abuse can compound those problems.
The campaign group is also demanding trauma-informed training for criminal justice staff and improved training for the College of Policing and the Judicial College on top of full pre-sentencing reports where abuse has been a key element of the offence.
Campaigners are calling for colour-blind crime reports from the police to go to the Crown Prosecution Service (CPS) with no names or details of race to eradicate chances of unconscious bias. They are also demanding an overhaul of the National Probation Service — arguing disproportionate numbers of BME and foreign national women are being recalled by probation staff due to workers being oblivious to the cultural issues that can impact compliance.
The View argues the domestic abuse bill, currently in its final scrutiny stages in parliament, overlooks the experiences of both BME women and female prisoners. The organisation is still looking to speak to imprisoned women and those on licence in the community, especially who are from minority ethnic backgrounds, who have suffered domestic or sexual abuse.
Jemima Olchawski, chief executive of Agenda, a charity that campaigns for women and girls at risk, told The Independent: "Women from black, Asian and minority ethnic backgrounds experience abuse in distinct and often disproportionate ways. Yet too often their experiences and needs are not listened to, understood or responded to appropriately.
"Without support they can face issues like mental health problems, they may use drugs and alcohol to cope, which can, in turn, can result in them becoming homeless or involved in the criminal justice system.
"Black women, in particular, are disproportionately likely to get a custodial sentence for offences. Throughout the justice system, women from black, Asian and minority ethnic backgrounds face further disadvantage and discrimination – compounding their experiences of trauma. We also believe that, more broadly, public service staff should be trained to ask them about abuse and help them find appropriate support – and that this training should draw on the expertise of service providers run by and for women in these communities."
Register for free to continue reading
Registration is a free and easy way to support our truly independent journalism
By registering, you will also enjoy limited access to Premium articles, exclusive newsletters, commenting, and virtual events with our leading journalists
Already have an account? sign in
Register for free to continue reading
Registration is a free and easy way to support our truly independent journalism
By registering, you will also enjoy limited access to Premium articles, exclusive newsletters, commenting, and virtual events with our leading journalists
Already have an account? sign in
Join our new commenting forum
Join thought-provoking conversations, follow other Independent readers and see their replies