Selfies make black cats less popular, rescue centre owner claims as she offers to neuter the creatures for free
'People live their lives to put pictures on Facebook and so black cats are even less popular'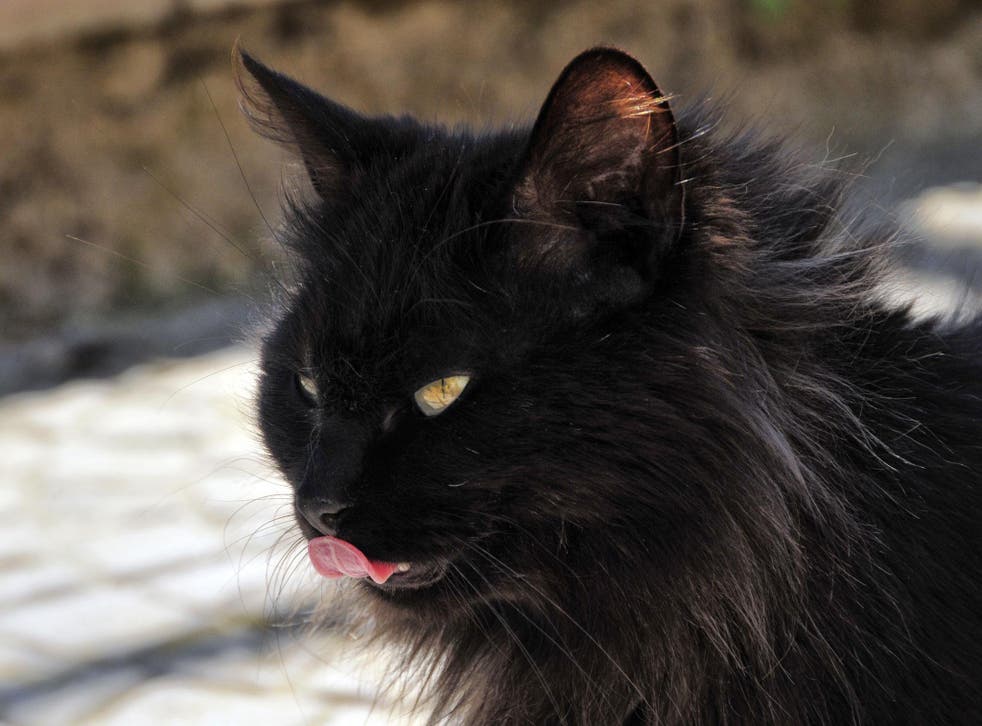 Black cats are being left behind at a rescue centre as nobody wants to adopt them because they do not show up as well in photos posted to social media.
"People will not even come and see them," Christine Bayka, founder of the Moggery in Bristol, told the Independent.
She added that it had become much harder to re-home them "because of selfies".
"People live their lives to put pictures on Facebook, and so black cats are even less popular," she said.
The 67-year-old said that for the first time, all 40 cats at the centre are black. This has prompted her to offer free neutering to all black cats in February in a bid to reduce the number of leftover kittens.
"Every autumn I am left with black kittens," she said, adding that people "will wait for the next kitten season rather than adopt what we have."
They were "delightful and friendly but the wrong colour and people will not even look at them," she said.
The Cats Protection charity recently said that black cats took 13 per cent longer to rehome than cats of any other colour in 2017.
"In France and Germany, black cats are considered unlucky but they aren't here," Ms Bayka said.
"Tabbies are snapped up on day one. Torties are the next. Gingers are the marmite colour, they're either loved or hated. But nobody wants black.
Even if someone wants to adopt a black cat, they may reject a perfectly healthy, friendly kitten because of other aesthetic reasons, she said.
"I've had kittens turned down because their faces were too rounded and they wanted pointy faces," she added. "Alternatively, someone wanted a black fluffy cat, which I had - a lovely, friendly, black fluffy cat - and she came with a tape measure.
UK news in pictures

Show all 50
"Her last cat had three-inch long fur and this one was not quite that long, so she went away empty handed."
This was why the centre will arrange for black cats to be neutered for free with the local vet - it is a "desperate effort" to prevent kittens being left over.
"It's very easy to get rid of kittens but it is difficult to find caring, permanent homes for them," she said.
Register for free to continue reading
Registration is a free and easy way to support our truly independent journalism
By registering, you will also enjoy limited access to Premium articles, exclusive newsletters, commenting, and virtual events with our leading journalists
Already have an account? sign in
Register for free to continue reading
Registration is a free and easy way to support our truly independent journalism
By registering, you will also enjoy limited access to Premium articles, exclusive newsletters, commenting, and virtual events with our leading journalists
Already have an account? sign in
Join our new commenting forum
Join thought-provoking conversations, follow other Independent readers and see their replies