Revealed: How 'racial bias' at the heart of criminal justice system means black people in UK more likely to be in prison than those in US
Review by Labour MP David Lammy finds 'overt discrimination' against ethnic minority individuals in the criminal justice system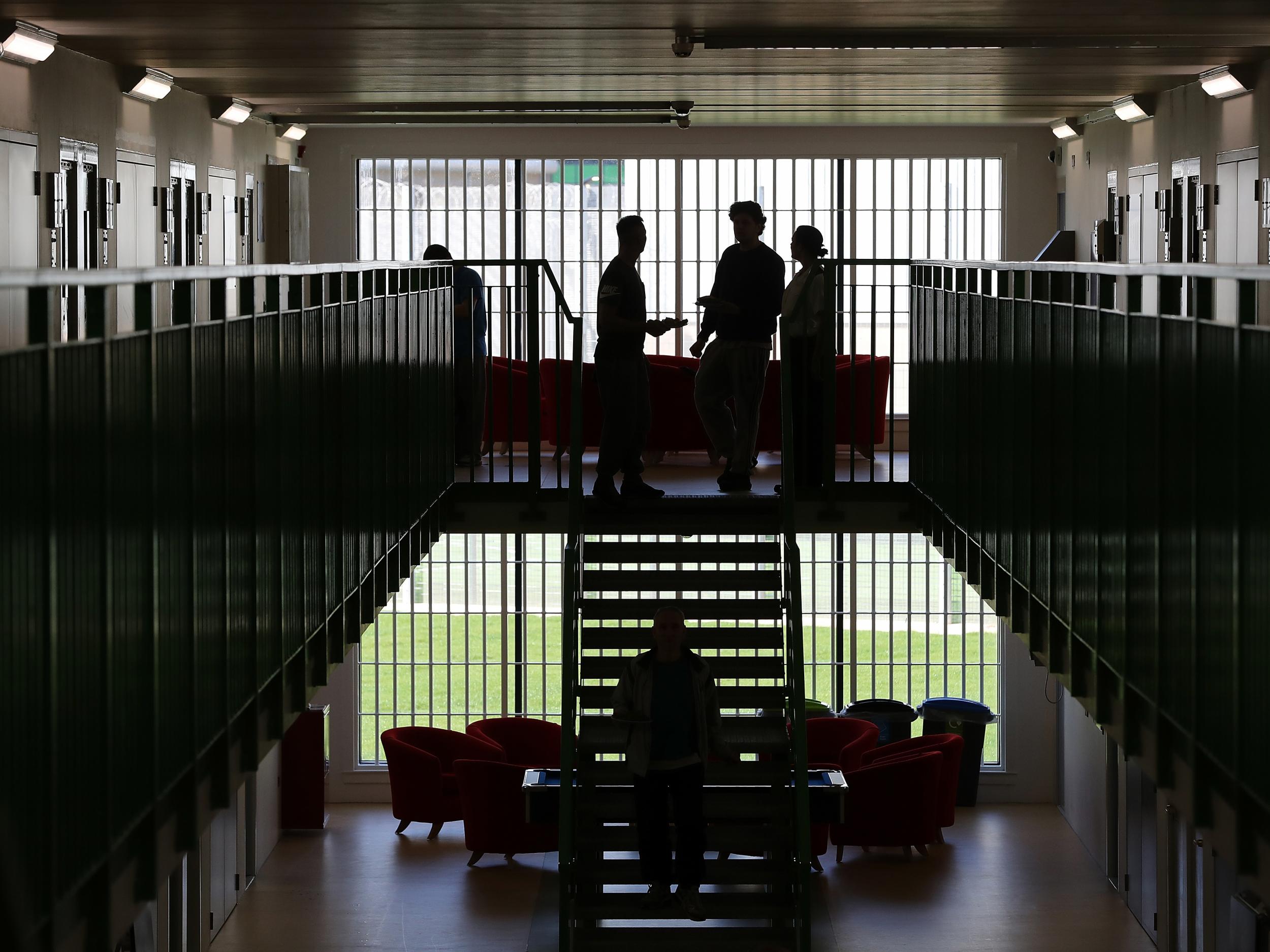 Black people in the UK are proportionally more likely to be in prison than those in the US, an independent study on the treatment of BAME people in the criminal justice system has found.
The review, conducted by Labour MP David Lammy for the Ministry of Justice, found that black people in the UK are four times more likely to be in prison than would be expected given their proportion of the total population.
While black people account for just 3 per cent of the UK population, they make up 12 per cent of people in prison.
The US has a higher proportion of black prisoners (35 per cent) but, at 13 per cent, a much higher proportion of the overall population is black, meaning the disproportionality is less.
Mr Lammy said the fact that BAME people in the UK are disproportionately ending up in the criminal justice system costs the taxpayer at least £309m each year.
He said: "There is greater disproportionality in the number of black people in prisons here than in the United States.
"These disproportionate numbers represent wasted lives, a source of anger and mistrust and a significant cost to the taxpayer."
The Tottenham MP said his review "clearly shows BAME individuals still face bias – including overt discrimination – in parts of the justice system".
He added: "It is only through delivering fairness, rebuilding trust, and sharing responsibility that we will build the equal and just society so often spoken about.
"As the Prime Minister said, if you're black, you're treated more harshly by the criminal justice system than if you're white. Now is the time to stop talking and take action."
While highlighting a number of failings on the part of police forces, courts and prisons, Mr Lammy said much of the blame for the over-representation of BAME people in the criminal justice system lies elsewhere. Issues including lone parenthood, school exclusion and low income disproportionately affect some ethnic minority groups and have been linked to higher levels of criminality, he concluded.
Mr Lammy said: "The factors behind BAME over-representation begin long before a guilty plea, court appearance or prison sentence.
"Communities must take greater responsibility for the care and development of their people – failing to do so only damages society as a whole."
The Labour MP, a former higher education minister, made a series of recommendations for improving the treatment of BAME individuals in the criminal justice system.
He suggested the maturity of a young offender should be taken into account during sentencing, with those deemed to be immature given additional support. And he proposed introducing the concept of "deferred prosecution", which would see charges against low-level offenders dropped if they successfully completed a rehabilitation programme.
Mr Lammy also called for the establishment of "Local Justice Panels" that would give local officials a say in how young first-time offenders are punished for relatively minor crimes.
Join our commenting forum
Join thought-provoking conversations, follow other Independent readers and see their replies