Revealed: the town in England that takes the most anti-depressants
The tourist destination also has the lowest life expectancy for men
Rebecca Flood
Sunday 31 January 2016 13:40 Comments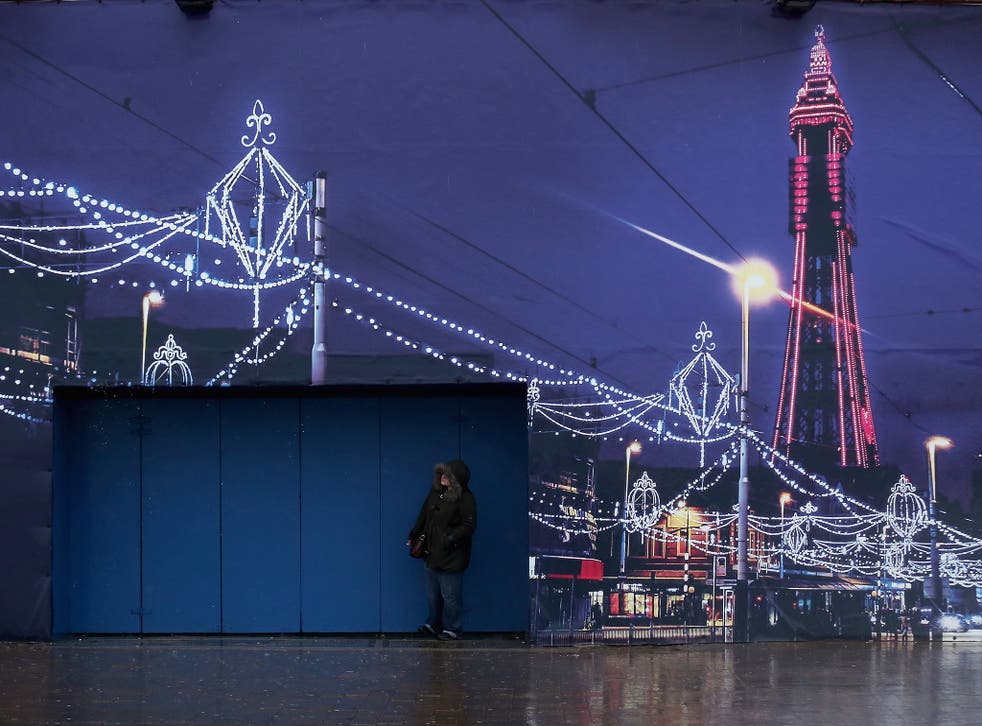 The NHS spends more money on anti-depressants in Blackpool than anywhere else in the country.
Figures have revealed that residents of the seaside resort, famous for its Pleasure Beach and tower, took £1.5 million worth of the drugs last year.
It spends the equivalent of £10.46 per person, enough to buy a three-month course of the most popular pills.
The tourist destination also has the lowest life expectancy for men, with boys living to an average age of 74.7 years.
Seaside towns, including Blackpool, were once described by the Centre of Social Justice as 'dumping grounds' for people battling issues such as substance abuse and unemployment.
Other northern towns also top the bleak list of anti-depressant consumption, with four out of the top five areas spending the most on anti-depressants all in the north-west.
The 10 least prosperous areas in the UK

Show all 10
St Helens came in second with £9.21 spent per head, followed by Heywood, Middleton and Rochdale with £8.53.
Bucking the trend was the Isle of Wight at £8.43 spent per head, but in fifth place was South Manchester with £8.20 spent per person.
In contrast London has the lowest amount spent on tablets, with the 10 least spending areas all boroughs within the capital.
Brent had the lowest spend than anywhere in the country with £2.12 per person, followed by £2.18 in Newham, Redbridge was third with £2.33, Merton was next with £2.45 and the City and Hackney fifth with £2.48.
In total more than 58 million prescriptions for anti-depressants were issued last year at a cost of £265 million – double the figure a decade ago.
Register for free to continue reading
Registration is a free and easy way to support our truly independent journalism
By registering, you will also enjoy limited access to Premium articles, exclusive newsletters, commenting, and virtual events with our leading journalists
Already have an account? sign in
Join our new commenting forum
Join thought-provoking conversations, follow other Independent readers and see their replies