Bob Crow obituary: A working class hero who never shirked from industrial action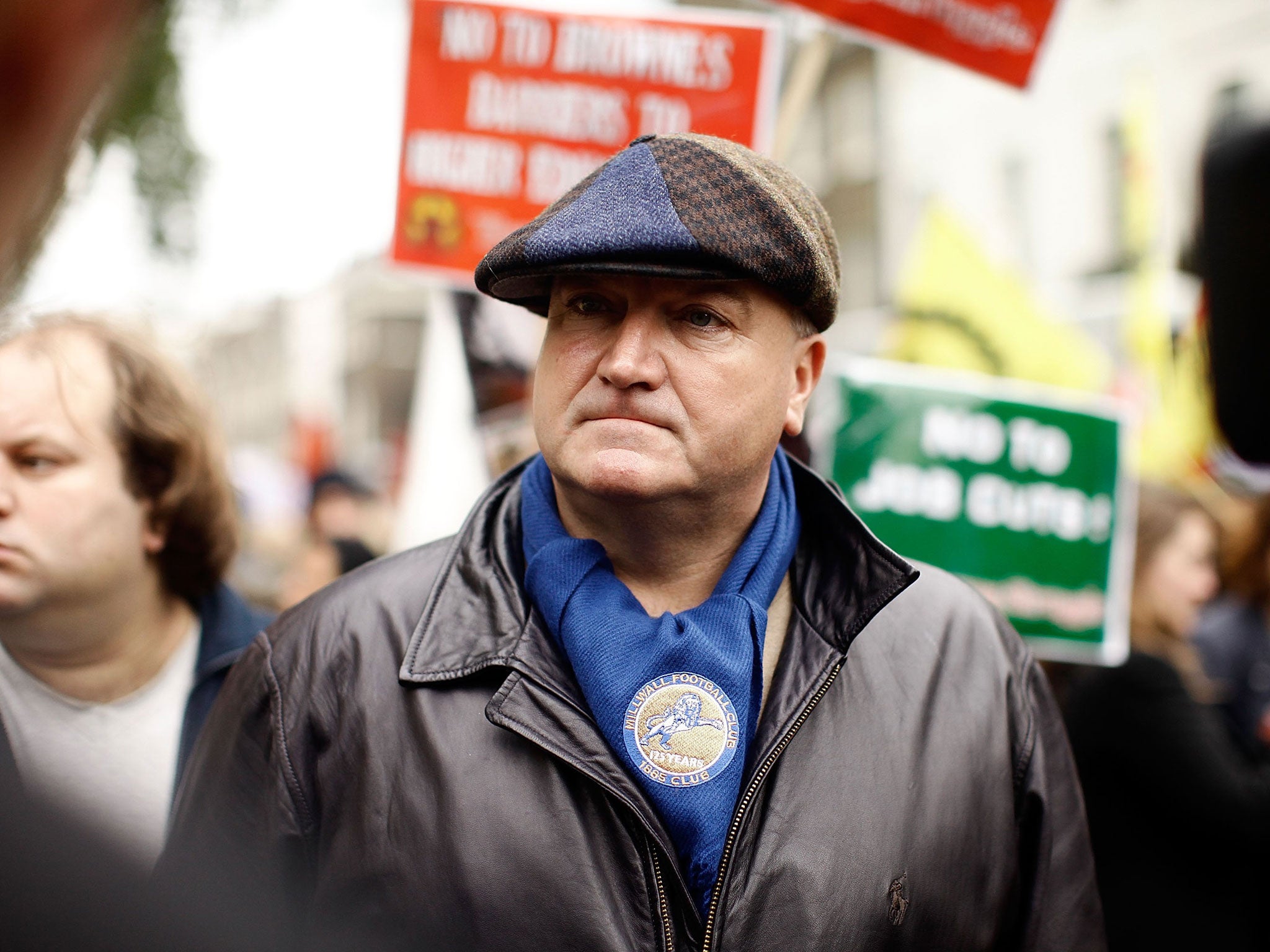 Bob Crow, the left-wing leader of the country's biggest rail union, was never one to shirk from taking industrial action, always fighting for the rights of his members.
The 52-year-old working-class hero was at the centre of Tube strikes which brought chaos to London last month in protest at the closure of ticket offices.
The Rail, Maritime and Transport union chief, who took up his role in 2002, had a picture of his beloved Millwall Football Club on the wall of his office near Euston station.
Born in east London, Crow moved to Essex as a toddler and attended the same secondary modern school as Spurs soccer star Jimmy Greaves.
He left school at the age of 16 and worked on the railways for the rest of his life.
His first job was on London Underground as an apprentice track worker, although he soon became involved in union activity, becoming a local representative for the then National Union of Railwaymen at the age of 20.
By then he had already been given the union's youth award - handed to him by veteran general secretary Jimmy Knapp - and was soon to rise through the ranks, via the executive, to the top job.
His formative years were at a time when unions enjoyed huge power and influence over the country, thanks to leaders such as Jack Jones, Hugh Scanlon and Joe Gormley.
Former TUC general secretary Len Murray used to live close to Mr Crow's workplace and often stopped for a chat with Tube workers.
"These people were household names and they enjoyed huge respect," he said.
"Starting my career with these people in charge of unions, and working in a nationalised industry with people who had put in 30 or even 40 years of service helped shape my views.
"We also had compulsory trade union membership in those days so virtually everyone was in a union."
He took part in a nationwide day of action in 1980 ordered by the TUC, and the next strike he joined was on the Tube - a day after returning from his honeymoon in 1982.
After that he took part in, or helped organise, official and unofficial strikes against London Underground and was clear about the need to take action to improve pay and conditions.
"I don't shirk from taking industrial action. Our job is to negotiate the best pay and conditions. Industrial action is the last resort and you don't take it lightly - but when you start you don't finish until you have won. That's what I have been brought up on."
Mr Crow maintained he wanted to do the "very best" for his members, wherever they worked and whichever political party they belonged to.
"I will be the captain, steering the ship, but the members will make all the decisions."
Although not a member of any political party, Mr Crow used to belong to the Communist Party of Great Britain and was strongly critical of many of New Labour's policies, describing them as "near enough identical" to those of the Tories.
Apart from his obsession with Millwall - he had been watching the team since his father took him to the ground as a youngster - Mr Crow had a surprising interest outside his job.
"I'm really interested in the weather," he confessed. "I spend ages looking at weather maps and graphs. I have a barometer in the house and if I could have been anything else other than a union official I would have been a footballer - or a weatherman."
PA
Join our commenting forum
Join thought-provoking conversations, follow other Independent readers and see their replies