Five-year-old girl among the victims of Bolton house fire
A woman and her three young children died in the fire despite her partner's attempts to save them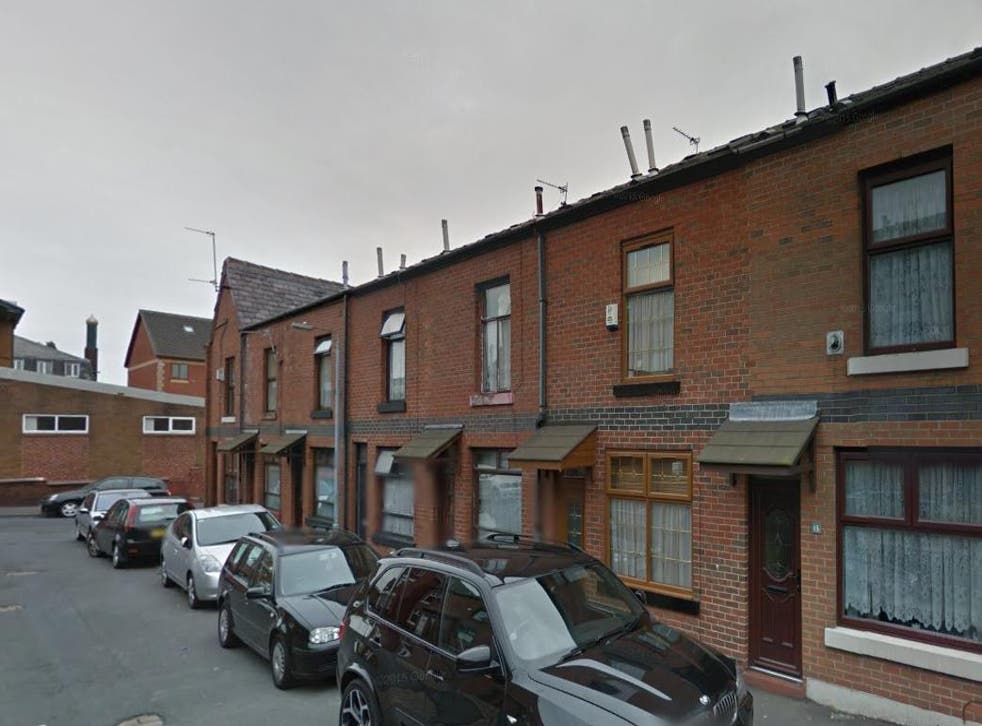 A five-year-old girl died in a house fire that also claimed the lives of her two older siblings and her mother.
The victims of the blaze at a home in Bolton have been named locally as Anisha Umerji, 40, her two sons Hammad, 12, and Yusuf, 10, and five-year-old daughter Khadija.
The father, named locally as Zubair Umerji, remains in hospital after jumping from the first floor window and then attempting to get smash his way back into the house.
​Bolton-born boxer Amir Khan retweeted the Bolton Council of Mosques, who said the family had died in the fire, and added: "Very sad news from my home town- RIP Umerji family."
Senior firefighter Tony Hunter said fire crews found the man trying to get into the small terraced house in Rosamond Street, in Bolton, at around 9am on Saturday.
Mr Hunter, assistant county officer with Greater Manchester Fire and Rescue Service, said the man was "distraught".
"We found a man who had jumped from the first floor window, straight through the window on to concrete," he told the Press Association.
"He got up and then was smashing his hands through the glass of the ground floor window.
"He was breaking the windows with his hands.
UK news in pictures

Show all 50
"He was covered in cuts.
"He was absolutely distraught, screaming [that] his wife and children were in there."
Mr Hunter said it took four firefighters and specialist equipment to break the front door down. When crews got inside they found devastation.
He said: "It was a very intense fire – the plaster had come off the walls.
"That was on the ground floor so you can imagine what it was like on the first floor.
"They made their way up in no visibility whatsoever, fighting the fire as they were going up the stairs and located the three children and mother and then had to carry them down.
"I spoke to crews when I got there – they were very emotional about it."
Three children and woman killed in blaze at family home
Paramedics and fire crews gave the victims CPR but one of the children was pronounced dead at the scene and the woman and two other children died later in hospital. The man, who an eyewitness describes as "hammering" on the door of the terraced house, is being treated at a hospital and is in a stable condition.
Mr Hunter said it would be "some time" before the cause of the blaze was known, although Greater Manchester Police said it was not thought to be suspicious. An eyewitness said she was alerted to a "commotion" at around 9am on Saturday and saw a man banging on a door of one of the terraced houses.
The resident, who asked not to be named, said: "It's terrible, absolutely terrible. I saw them bringing people out. They were doing chest compressions.
"There was just a load of hammering, banging on a door.
"When I saw him after, he had his hands bandaged up and his head."
Another eyewitness, who asked not to be named, said: "I saw the grandmother of the kids crying once it was known they were dead."
Detective chief inspector Chris Bridge of Greater Mancherster Police in Bolton said the circumstances were "utterly heartbreaking" and appealed for witnesses.
Manchester Mayor Andy Burnham tweeted: "Dreadful news coming out of Bolton today. My thoughts are with the family, their friends & the whole community."
Bolton South East MP Yasmin Qureshi said: "I'm shocked and saddened by the fatal fire in Daubhill today. My thoughts & prayers are with the relatives, friends and neighbours."
Join our new commenting forum
Join thought-provoking conversations, follow other Independent readers and see their replies