Bomb plot: Life sentence for Irfan Naseer, ringleader of Birmingham men planning wave of UK suicide attacks
Paul Peachey
Friday 26 April 2013 16:00 Comments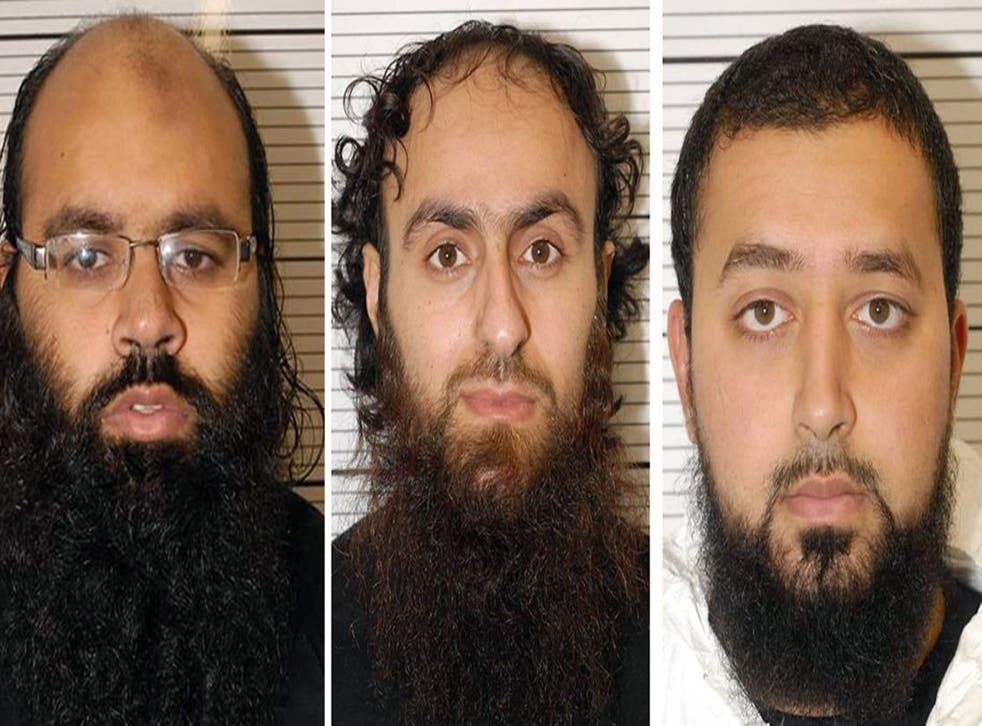 The ringleader of a Birmingham-based extremist cell was jailed for life today over a plot to unleash suicide bombers in an attack designed to be more deadly than the 2005 London transport bombings.
Irfan Naseer, 31, will serve at least 18 years in prison, for masterminding a plot to send up to eight armed suicide bombers with rucksacks stuffed full of explosives into crowds of people.
Naseer, a pharmacy graduate, was a skilful bomb-maker who learned his craft in Pakistan and sent four aspiring jihadists there for training to join him in the plot. However, his gang was stopped from carrying out the attack after bugs were planted in cars and their bomb-making factory that relayed the detailed planning back to police before they had a chance to carry out their attack.
They were caught bragging about the damage they would cause and criticised the 2005 suicide attackers for failing to kill more because they had not put nails into their devices.
Mr Justice Henriques told Naseer - known as Chubbs because of his size - that he was the "leader, driving force and man in charge" of the plot. "Your plot had the blessing of al-Qa'ida and you intended to further the aims of al-Qa'ida," he said at Woolwich Crown Court.
Naseer and his closest accomplice Irfan Khalid, 28, recorded martyrdom videos in Pakistan, which have not been recovered but were intended to be released after any attack.
Khalid was jailed for 18 years and the third key player in the plot, Ashik Ali, 28, who remained in Britain but supplied the premises for the bomb-making factory, was jailed for 15 years.
The treasurer for the operation, Rahin Ahmed, who lost £9,000 - some two-thirds of the money they raised through illegal street collections - was also jailed for 12 years. Seven other men were jailed for up to six years for their part in the plot.
The group had spoken of mixing poison with hand cream and smearing it on car doors overnight to trigger a mass killing when they headed to work in the morning.
Inspired by an extremist magazine, they also spoke of attaching blades to a truck and driving it into crowds of people.
The group was inspired by the US-born cleric Anwar al-Awlaki, who was killed in a drone strike in Yemen several weeks after the men were arrested.
Register for free to continue reading
Registration is a free and easy way to support our truly independent journalism
By registering, you will also enjoy limited access to Premium articles, exclusive newsletters, commenting, and virtual events with our leading journalists
Already have an account? sign in
Register for free to continue reading
Registration is a free and easy way to support our truly independent journalism
By registering, you will also enjoy limited access to Premium articles, exclusive newsletters, commenting, and virtual events with our leading journalists
Already have an account? sign in
Join our new commenting forum
Join thought-provoking conversations, follow other Independent readers and see their replies