Boris Johnson accused of 'hyping up' the threat of violence at Margaret Thatcher's funeral
Organisers accuse mayor of using riots warning to provide excuse for pre-emptive arrests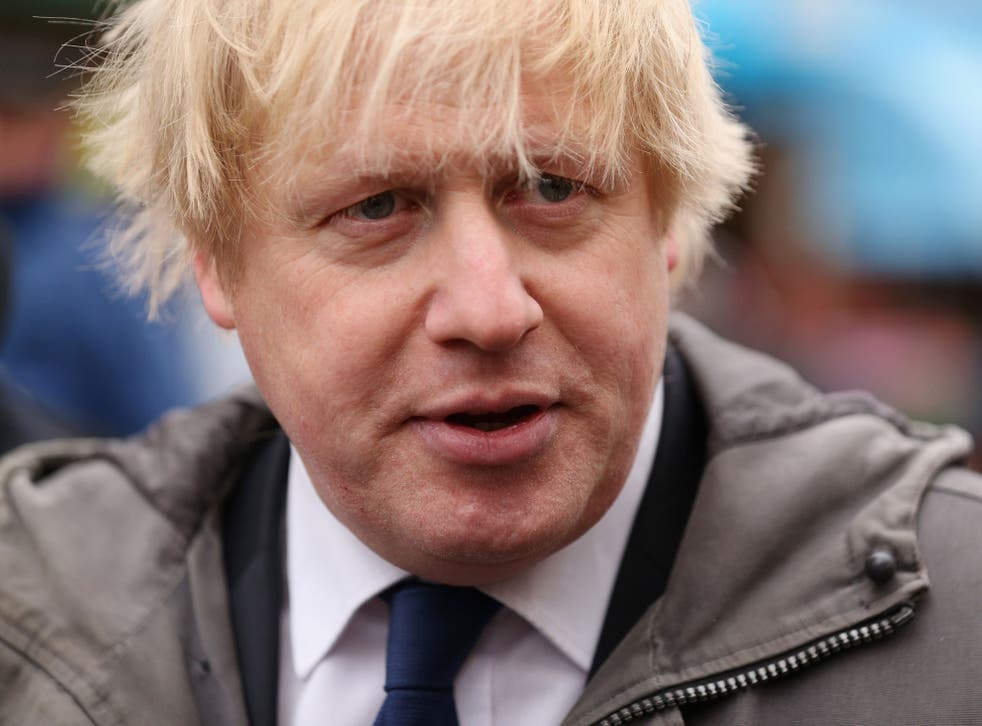 London Mayor Boris Johnson has been accused of "hyping up" the possibility of violence related to the funeral of former Prime Minister Margaret Thatcher, despite not being able to offer any evidence of a specific threat.
Speaking on a radio show, Mr Johnson warned that police were preparing to deal with "riots" during a party planned for today, as well as at the funeral itself.
But he was criticised by organisers of events planned to mark her death, who insisted they were planning peaceful demonstrations. Some said they believed the Mayor's comments were deliberately designed to inspire fear and act as an excuse for pre-emptive arrests and the repression of any dissent.
Speaking on LBC, Mr Johnson said: "We live in a democracy where people are entitled to protest. They are entitled to have fun and do what they want. What they can't do is, I think, is use the death of an elderly person to begin a riot or affray or that kind of thing. So we're getting ready for all that. The police are obviously going to be making sure that if the people do break the law, they will be properly dealt with."
A spokesman for Mr Johnson admitted the Mayor was not in possession of any specific evidence to back up his claim but said the comments were made because of the "strength of feeling" that had become apparent on both sides of the debate over Lady Thatcher's legacy.
Ian Bone, whose now defunct organisation Class War originally called in 1994 for a party on the former PM's death, said: "He is hyping up the riot line and it is a pre-emptive effort for Wednesday. He thinks that it will stop people who were planning a demonstration on the day of the funeral and will give the police a free hand to act at the party on Saturday,"
Mr Bone added he believed the antagonism might lead to clashes which could otherwise have been avoided. He said: "[If that happens] there will be a picture of someone hitting a police officer and Boris will say 'I was right'."
Dominic Francis, 25, used Facebook to invite more than 3,000 people to turn out next Wednesday and show their opposition to the state funding of the funeral. Some of those who said they would attend suggested turning their backs on the procession and, while he said no plans have yet been finalised, he insisted he wanted nothing but a peaceful demonstration. But he added he "fully expected to be pre-emptively arrested" because of the furore which has surrounded any planned dissent.
The Oxford Brookes student said: "We don't plan to disrupt the service or the procession but we want to give a voice to the people who were made victims by Margaret Thatcher. I see Boris Johnson's comments as being an attempt to bill us as violent thugs before we have even had a chance to protest. I don't condone any violence."
The Met Police said they were monitoring "suggested protests over this weekend. We will have a policing operation in place, as appropriate. All information will be kept under constant review". But they could not say whether they had identified any specific threat to back up Mr Johnson's claim.
And the force also had to deal with the resignation of an officer over "offensive" messages he allegedly posted about Lady Thatcher's death. Sergeant Jeremy Scott is understood to have written on Twitter he hoped her death was "painful and degrading". He was to be suspended but later resigned. Met Police Commander Allan Gibson said: "This officer's behaviour was unacceptable. It's right he resigned."
Register for free to continue reading
Registration is a free and easy way to support our truly independent journalism
By registering, you will also enjoy limited access to Premium articles, exclusive newsletters, commenting, and virtual events with our leading journalists
Already have an account? sign in
Register for free to continue reading
Registration is a free and easy way to support our truly independent journalism
By registering, you will also enjoy limited access to Premium articles, exclusive newsletters, commenting, and virtual events with our leading journalists
Already have an account? sign in
Join our new commenting forum
Join thought-provoking conversations, follow other Independent readers and see their replies