Boris Johnson calls for action against 'menace' of urban foxes after one-month-old baby boy has finger torn off
Mother discovered infant's hand lodged "halfway down the animal's throat"
Rob Williams
Sunday 10 February 2013 12:57 Comments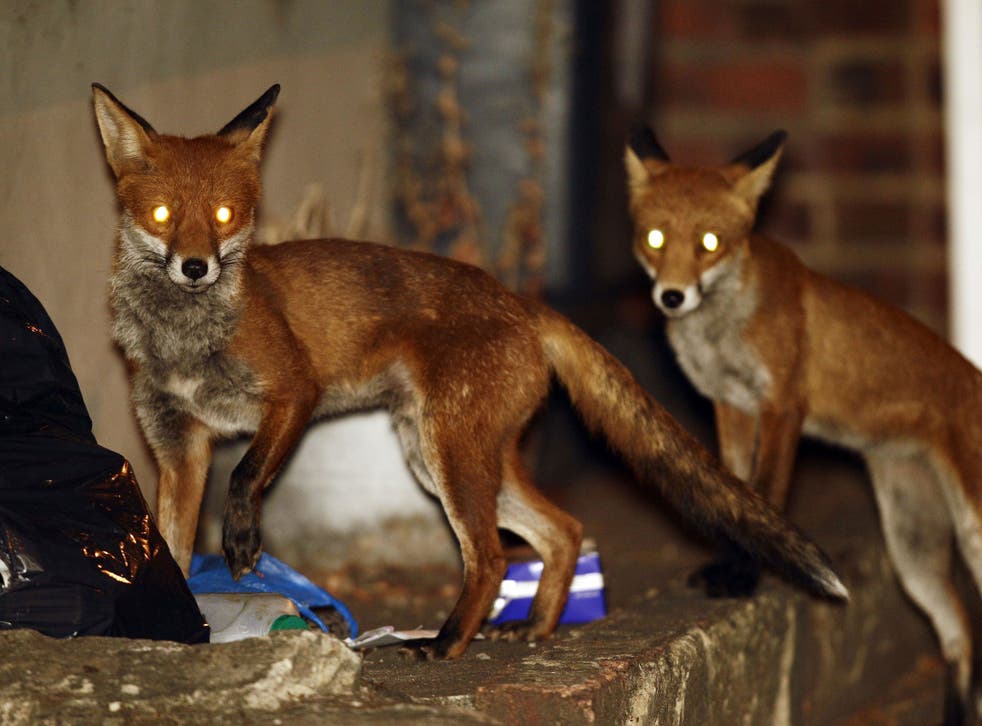 The Mayor Of London, Boris Johnson, has called on London borough leaders to take action to tackle the problem of urban foxes after a one-month-old baby boy had his finger torn off by an animal after being dragged from his cot.
Johnson, speaking to BBC News this morning, said something more must be done to tackle the issue: "They may appear cuddly and romantic but foxes are also a pest and a menace, particularly in our cities.", Mr Johnson said, continuing,
"This must serve as a wake-up call to London's borough leaders, who are responsible for pest control.
"They must come together, study the data, try to understand why this is becoming such a problem and act quickly to sort it out."
Mr Johnson also said his thoughts were "with the baby boy and his family".
Police are investigating the attack on the infant, which occure on Wednesday in Bromley, south east London.
Metropolitan Police spokesman said: "We were called at 1638 on Wednesday 6 February by staff at St Thomas's Hospital to reports a baby boy who had been admitted to hospital after being attacked by a fox.
"Police attended to find a four-week-old baby with a hand injury.
"The baby was admitted to hospital after the attack at its home address in Bromley.
"Inquiries continue."
According to reports in the Mail on Sunday the mother of the child was alerted to the incident by screaming and on rushing into the child's bedroom discovered the infant's hand lodged "halfway down the animal's throat".
Surgeons have since been able to reattach the child's finger and he was said to be recovering well.
Fox attacks are rare, and Wednesday's incident would appear to be one of the worst.
In June 2010 nine-month-old twins Isabella and Lola Koupparis were savaged by a fox in their cots after it crept into their home in Hackney, east London and later the same month toddler Jake Jermy was taken to hospital after reports he had been attacked by a fox while attending a party at a school in Brighton, East Sussex.
Both cases caused a national outcry and calls for action to be taken.
An RSPCA spokeswoman said the only reason a fox would attack is due to fear.
She said: "It's extremely unusual for foxes to attack young children or anyone.
"It's not typical fox behaviour at all. Foxes will come closer to a house if there are food sources. Then they can become quite bold, but they usually do back off and run away when there's people around."
The issue of foxes attacking humans has divided the public, with many sceptics questioning recent cases amid fears of a backlash against urban foxes.
In April last year wildlife presenter Chris Packham said he simply did not believe reports of people getting attacked by the animals, in an interview with the Radio Times.
The broadcaster, who gave his views on the back of a Channel 4 programme Foxes Live: Wild In The City, said there was no proof that the creatures attack dogs and cats except in "exceptional circumstances".
Packham said that the urbanisation of the fox was "celebrated" in the late 1960s but "now we've seemingly tired of their antics and we're hell-bent on blaming them for all the crimes we can.
"But their only true crime is ... being too successful and that's another thing we Brits just can't stand," he told the magazine.
"Validated assaults of dogs and cats are non-existent, except under exceptional circumstances.
"And as for attacks on humans - I'll be necessarily diplomatic - I don't believe it."
Register for free to continue reading
Registration is a free and easy way to support our truly independent journalism
By registering, you will also enjoy limited access to Premium articles, exclusive newsletters, commenting, and virtual events with our leading journalists
Already have an account? sign in
Join our new commenting forum
Join thought-provoking conversations, follow other Independent readers and see their replies