Domestic abuse campaigners defend Boris Johnson's neighbours for calling police after 'loud scream and banging'
'It's not for us to judge what happens in anyone's relationship, but it is for us all to take action if we are concerned about someone's safety,' says statement from ten domestic abuse charities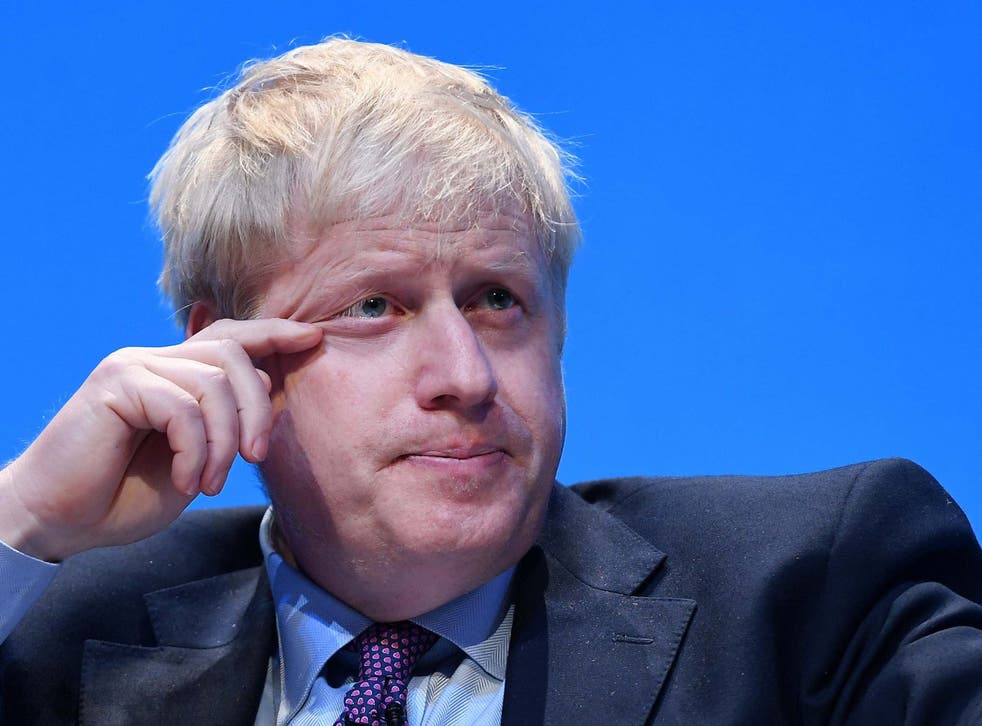 Domestic abuse charities have defended Boris Johnson's neighbours for alerting police when they heard a woman screaming followed by "slamming and banging" coming from the property he shares with his girlfriend.
Tom Penn, 29, and his wife Eve Leigh, 34, have been branded "leftie neighbours" and accused of carrying out a politically motivated "stitch-up" against the Tory leadership hopeful by reporting his row with Carrie Symonds, 31.
Ben Wallace, the security minister, said in a tweet which he has since deleted: "What a non-story 'couple have row.' Lefty neighbours give recording to Guardian. Newspaper reaches new low is a better news story."
Tim Sinclair, a Conservative local election candidate in Stratford-on-Avon, echoed his comments, saying: "While this isn't what you might call normal, having police come to your door, actually it shows him to be a real human being; having a row that gets a bit out of hand."
The remarks have prompted a backlash from domestic abuse charities, ten of which have since signed a joint statement urging that people should always take action if they are concerned about someone's safety, and that this response should be "supported rather than challenged".
Biggest lies told by Boris Johnson

Show all 5
The statement, signed by SafeLives, Solace Women's Aid and the Fawcett Society, among others, states: "The weekend has been full of comment about the relationship we have with our neighbours.
"It's not for us to judge what happens in anyone's relationship, but it is for us all to take action if we are concerned about someone's safety. That's a natural human instinct. Let's support it rather than challenge it.
"Don't walk on by if you are worried. Ask if they are okay. Tell someone. Call the police."
Mr Penn, the neighbour who recorded the row and alerted police, has defended his actions, saying political leaders must be "held accountable for all of their words, actions and behaviours".
He told The Guardian he had recorded the altercation from within his own home after collecting a food delivery at his front door and hearing a "loud scream and banging, followed by silence".
"I ran upstairs, and with my wife agreed that we should check on our neighbours. I knocked three times at their front door, but there was no response. I went back upstairs into my flat, and we agreed that we should call the police," he said.
"To be clear, the recordings were of the noise within my own home. My sole concern up until this point was the welfare and safety of our neighbours. I hope that anybody would have done the same thing."
Mr Johnson's popularity ratings fell dramatically after news of the incident became public, according to a Survation survey for the Mail on Sunday.
Among Tory voters, Mr Johnson's lead dropped from 27 per cent to 11 per cent.
When all voters were asked about the incident made them more or less likely to back Mr Johnson as leader, more than a third (35 per cent) said less likely, while just 9 per cent said more likely.
More than half of all voters, 53 per cent, said Mr Johnson's private life was relevant to his ability to be prime minister, and three quarters said that a person's character was "relevant" to the contest.
Join our new commenting forum
Join thought-provoking conversations, follow other Independent readers and see their replies