Woman banned from keeping horses for 10 years after emaciated ponies put down
Woman claimed she was struggling financially, RSCPA says
Clea Skopeliti
Friday 27 November 2020 09:28 Comments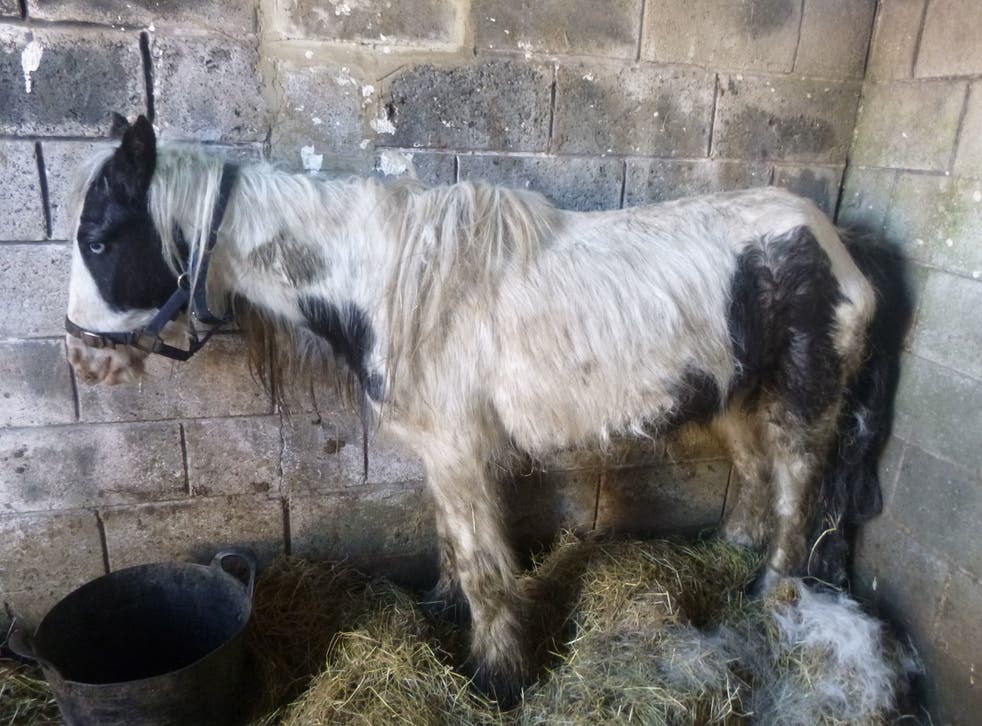 A woman has been banned from keeping horses for 10 years after two emaciated ponies were found collapsed in a rubbish-strewn stable and had to be put down.
Sara Leanne Turner, 36, neglected two mares that were found by the RSPCA in April in poor condition at a stable yard in Fagley Road, Bradford. She claimed in court she had been struggling with financial difficulties.
The charity was alerted to the situation following a call from someone concerned for the welfare of the horses.
Two inspectors, David Holgate and Kris Walker, found the animals in an emaciated state. One had just given birth to a premature foal which had to be euthanised by a vet and the other had collapsed.
Mr Walker said the mare that had just given birth, called Blue, was in an wasted condition with her spine, pelvis and ribs visible.
He said: "Blue had collapsed on arrival and had given birth to a premature foal but had now managed to get to her feet with assistance from the vet and members of the public.
"The stables were dirty and there was rubbish and hazards covering most of the area."
Another horse in poor condition, called Willow, was found collapsed in a stable near the yard.
He said: "It was distressing to see these two horses in such a poor state.
"They were taken to a boarding yard but sadly their condition worsened and it was decided that the kindest thing to do was to put them to sleep to end their suffering.
"This was a sad case with a tragic outcome resulting in the death of two ponies."
Turner pleaded guilty to causing unnecessary suffering to two animals when she appeared at Bradford Magistrates' Court earlier this week, the charity said.
She was banned from owning horses for 10 years, and was sentenced to a 12-month community order including 250 hours of unpaid work, and ordered to pay costs of £300 and a victim surcharge of £85.
Register for free to continue reading
Registration is a free and easy way to support our truly independent journalism
By registering, you will also enjoy limited access to Premium articles, exclusive newsletters, commenting, and virtual events with our leading journalists
Already have an account? sign in
Join our new commenting forum
Join thought-provoking conversations, follow other Independent readers and see their replies