Bradley Lowery: Jermain Defoe wore an England shirt for the funeral of his six-year-old 'best friend'
Mourners dressed in superhero costumes followed the funeral procession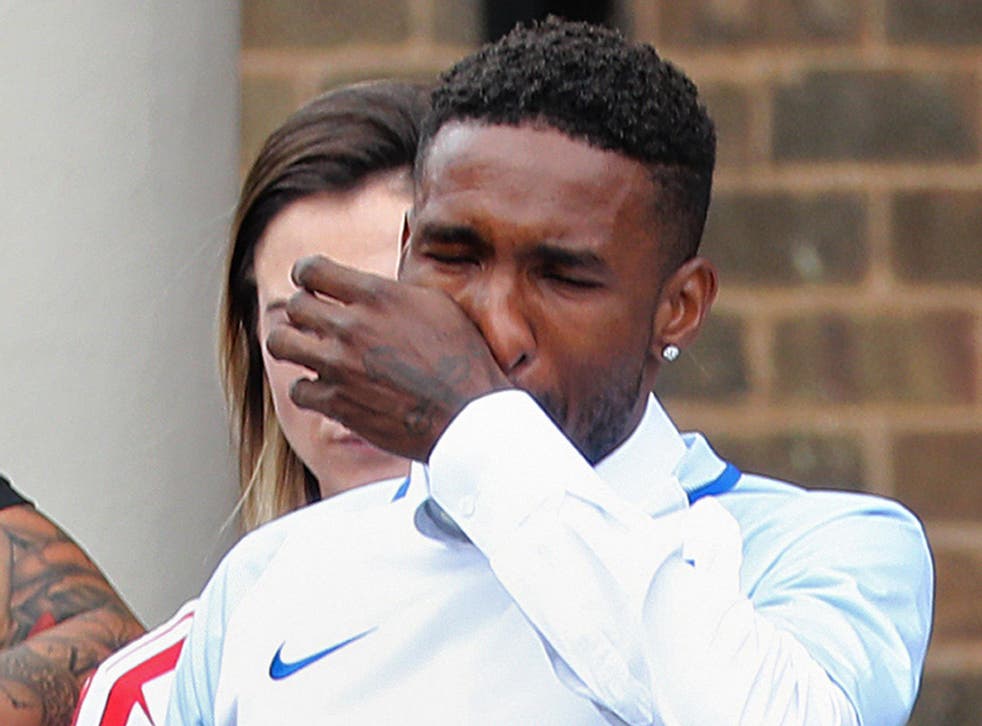 Premier League footballer Jermain Defoe wore an England shirt for the funeral of his six-year-old "best friend", Bradley Lowery, whose cancer battle captured hearts around the world.
Thousands of people lined the streets of Blackhall, County Durham, ahead of the service at St Joseph's Catholic Church, where the youngster was baptised six years ago.
A piper lead the horse-drawn carriage carrying his coffin through the village, which came to a halt to pay tribute to the little boy with the beaming smile.
Some released balloons as the cortege passed and a spontaneous round of applause broke out.
Mourners dressed in superhero costumes followed the funeral procession.
Defoe, now signed for Bournemouth, left training in Spain to attend. Former Sunderland FC manager David Moyes was also among the congregation.
Mourners gather ahead of Bradley Lowery funeral
Defoe struck up a remarkable friendship with Bradley after the little boy appeared as a mascot for his beloved Sunderland.
Bradley died a week ago in his parents' arms at home following a battle with the rare childhood cancer neuroblastoma - a rare form of cancer which primarily affects children, became well-recognised within football following an awareness campaign by his family.
The youngster made several appearances as a mascot for Sunderland and struck up a close friendship with Defoe, who regularly visited the youngster at home and in hospital.
After his death Defoe said in a statement posted on his official Twitter account: "Goodbye my friend, gonna miss you lots. I feel so blessed God brought you into my life and had some amazing moments with you and for that I'm so grateful.
"I'll never ever forget the way you looked at me for the first time, the genuine love in those cute eyes. Really finding it hard to express what you mean to me."
Join our new commenting forum
Join thought-provoking conversations, follow other Independent readers and see their replies