Branson prepares for blast-off: 700 tickets for Virgin Galactic spaceflights sold
Virgin Group proprietor says his commercial space tours will begin within a 'matter of months'
Joseph Charlton
Thursday 19 September 2013 14:34 Comments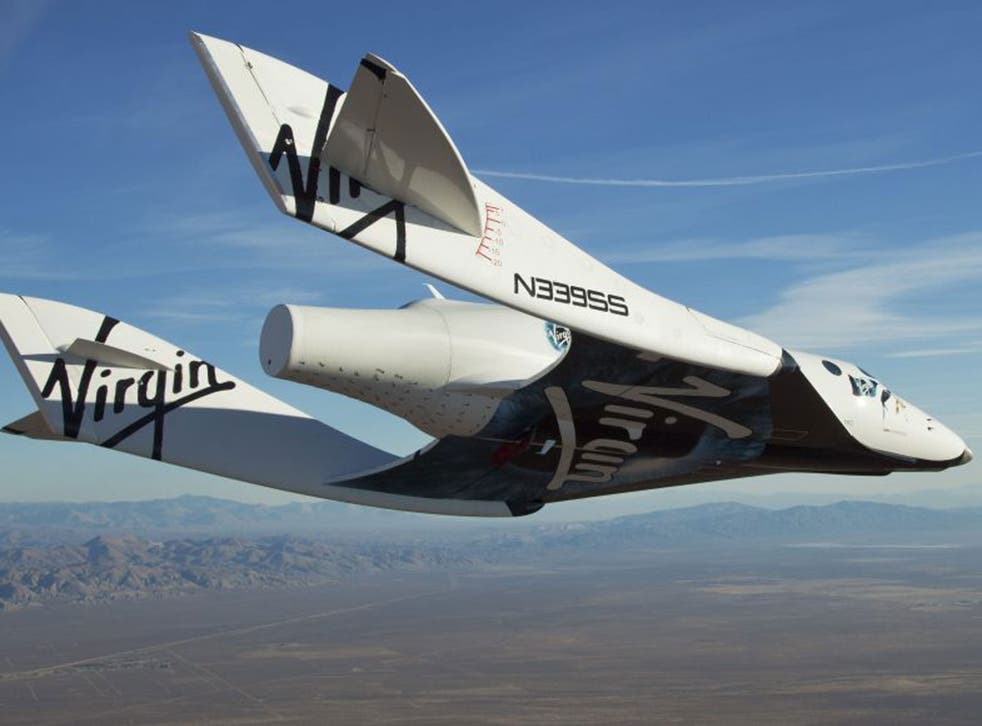 Speaking at the Institute of Directors' annual convention in London, Sir Richard Branson announced that his commercial space tourism programme – reportedly costing $200,000 (£125,000) a ticket – will be operating within months.
The Virgin Group founder also said he had plans to launch a 'space hotel' to accommodate guests in the future, though he said the first tours would be limited to three hours to keep down costs.
Angelina Jolie, Ashton Kutcher and Stephen Hawking are among the celebrity guests who will be aboard SpaceShipTwo (SS2) for the aircraft's first set of flights, though the maiden voyage will be reserved for Branson family, the magnate and investor said.
"Only 500 people have ever been to space," Branson said. "We'll put the same number up in the first year."
Sir Richard also said plans were in the works to pioneer planes to transport passengers from London to Australia within two hours.
The 63-year-old was optimistic about the possibilities of his space project, even suggesting a future partnership with Stephen Hawking, author of A Brief History of Time.
"Stephen Hawking wants us to colonise the moon or Mars," he said. "That could eventually happen."
Register for free to continue reading
Registration is a free and easy way to support our truly independent journalism
By registering, you will also enjoy limited access to Premium articles, exclusive newsletters, commenting, and virtual events with our leading journalists
Already have an account? sign in
Join our new commenting forum
Join thought-provoking conversations, follow other Independent readers and see their replies