V&A Museum forced to apologise after telling breastfeeding mother to 'cover up'
Kat Joyce said she was 'perplexed' by museum staff attitude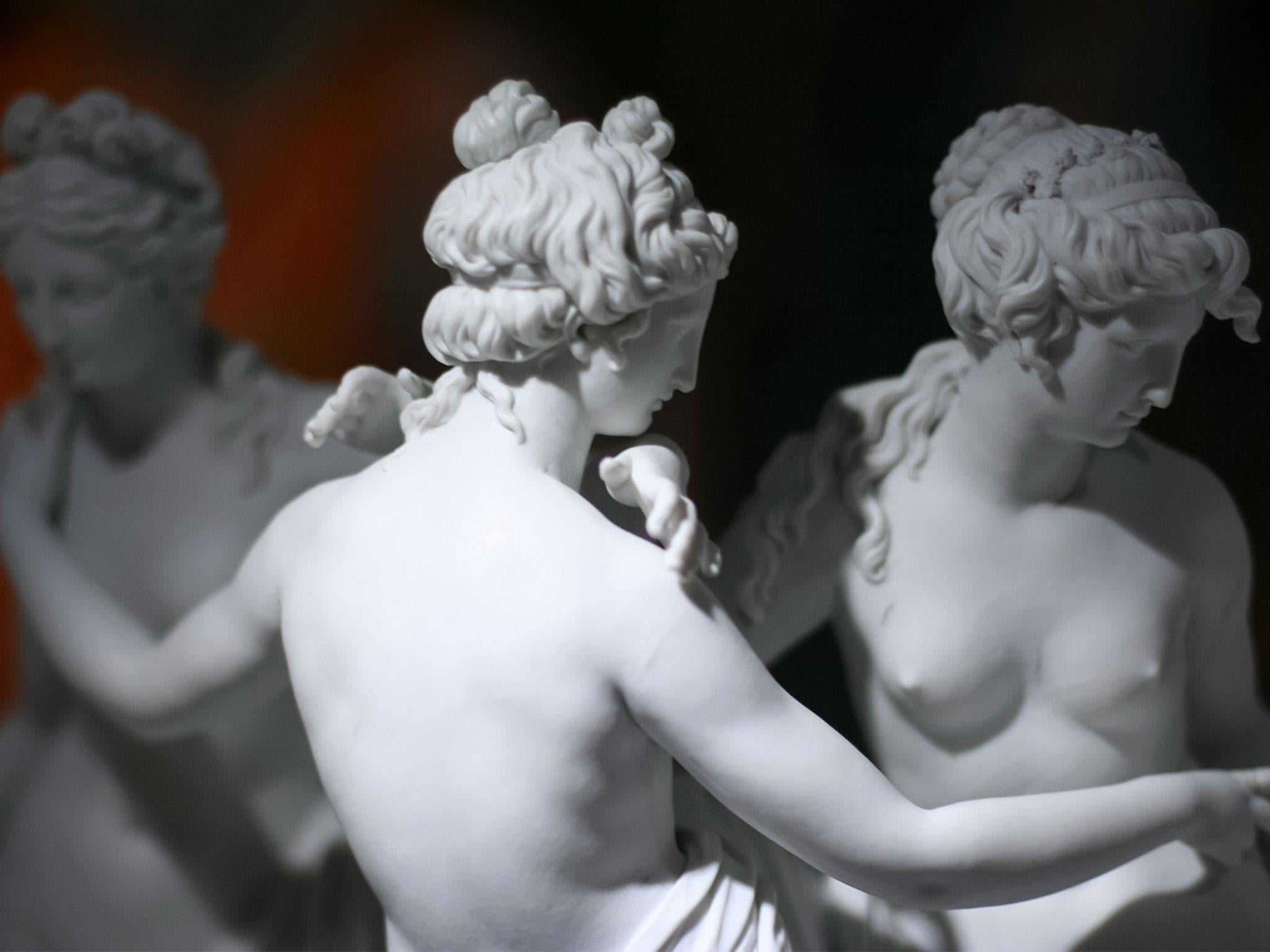 London's V&A museum has been forced to apologise after a breastfeeding mother was told to cover herself while feeding her baby.
Kat Joyce, 37, said she was "perplexed" by the incident, which happened to take place during National Breastfeeding Week.
Posting a picture on Twitter of herself with her son next to a sculpture of a breastfeeding woman, Ms Joyce said: "Flashed a nanosecond of nipple while breastfeeding and was asked to cover up in V&A courtyard. Am perplexed…"
It was the first time in three and half years of breastfeeding that she had received such a complaint, she said, pointing out that the Kensington museum contains dozens of images and statues of naked men and women.
She said: "If people really want an eyeful of boob there are plenty to choose from, mostly far more exquisite than mine and unimpeded by a writhing toddler."
Museum director and former Labour MP Tristram Hunt apologised on the social media site, posting: "[Very] sorry. Our policy is clear: women may breast-feed wherever they like, wherever they feel comfortable and should not be disturbed."
Earlier this week, the Royal College of Paediatrics and Child Health issued recommendations that the importance of breastfeeding is taught to children from school age to widen understanding.
The UK has one of the lowest rates of breastfeeding in Europe - with just a third of babies receiving breast milk at the age of six months.
Some argue this is a result of societal attitudes, whereby breastfeeding in public is still taboo.
Professor Neena Modi, president of the Royal College, said at the time: "Regrettably the attitudes of a large part of society mean breastfeeding is not always encouraged; local support is patchy, advice is not always consistent and often overly dogmatic, support in the workplace not always conducive to continued breastfeeding.
"And perhaps, most worryingly, breastfeeding in public is still often stigmatised. It is no wonder that for many mothers, there are too many barriers."
Following her own incident at the museum, Ms Joyce added that the reason it was "important" was because "embarrassment about breastfeeding [is] still one of the most common reasons that women give up".
Responding to the debate on Twitter, a V&A spokesperson said: "We are investigating what happened but women are welcome to breastfeed in the museum and we have quiet spaces for those who prefer privacy."
Join our commenting forum
Join thought-provoking conversations, follow other Independent readers and see their replies