Brecon Beacons lightning strike deaths: Seriously injured man recovering, police say
Two men were killed on the mountain range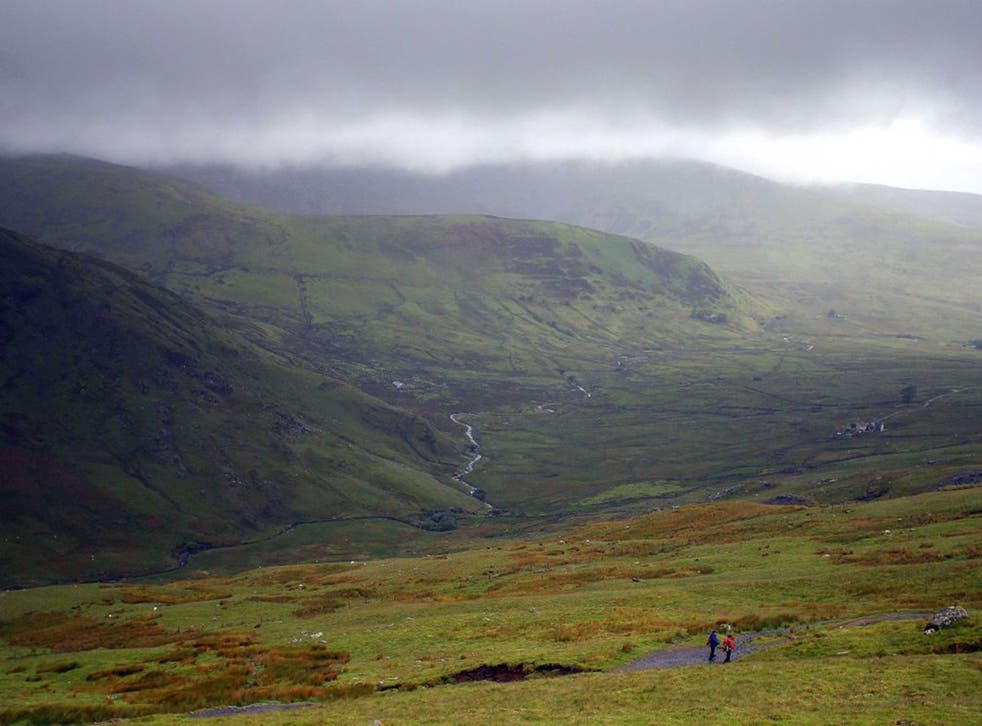 A man who was seriously injured in a lightning strike atop the Brecon Beacons mountain range in South Wales is showing signs of improvement, according to police.
A major rescue operation was launched after two separate lightning strikes killed two men and injured two others.
The identities of the victims have not yet been made public, however it is believed that both the men who died and those who remain hospitalised are English.
Dyfed Powys Police said its officers are investigating the circumstances of the incident, but that one of the men who was left in a serious conditions "has now improved" and is "recovering."
A force spokeswoman that officers are now liaising with the next of kin of the deceased.
The fatal lightning strikes were freak accidents that had not been matched in 30 years, said Mark Jones, of the Brecon Beacons Mountain Rescue Team.
He added that one of the victims was fortunate that a doctor was able to reach him in 25, as his team was already out on the slopes on a training exercise.
Elly Hannigan Popp, the delivery officer of the Ramblers Cymru group said that while such incidents are rare, walkers should not take electrical storms lightly.
She advised walkers to check the weather before setting off. Those who are caught in thunder and lightning should postpone activities even if the sky looks blue and clear as lightning will strike as far as 10 miles away from any rainfall.
Ms Popp added: "Lightning can strike the same place repeatedly - especially tall, pointed, isolated objects - so avoid being the tallest point.
"If there is no shelter you should keep moving. And if you become the tallest object, crouch in the open twice as far away from the nearest pointed object as it is tall.
She added: "Make yourself as small as possible, stay on your toes and keep your heels together as it will allow electricity to go up one foot, through the heels and back into the ground through the other."
Additional reporting by PA
Join our new commenting forum
Join thought-provoking conversations, follow other Independent readers and see their replies