Brendan Cox triggers outpouring of shared love and loss with message telling people to treasure those close
'I'd encourage everyone to take a moment to imagine losing the person you love most in the world,' says Jo Cox's widower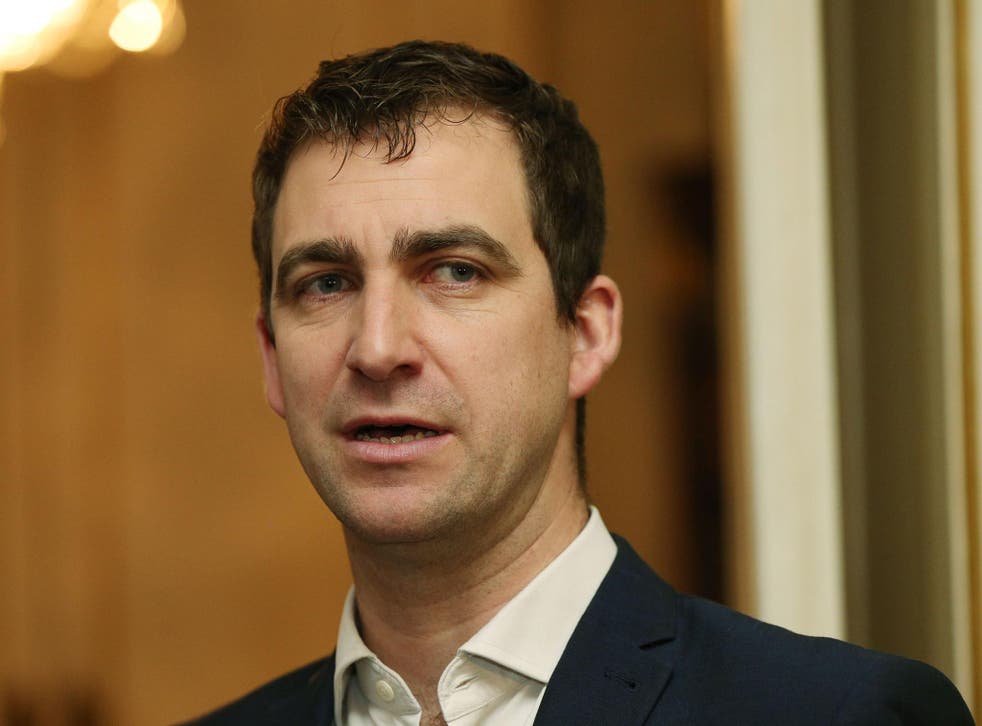 The widower of murdered MP Jo Cox has sparked a flood of stories of love and loss, after urging people to use Christmas to tell loved ones how much they mean to them.
Brendan Cox, whose wife was murdered by a far-right extremist in June last year, issued an impassioned plea for people to take the time to envisage losing the person they love the most in the world.
He then called on people to imagine the things they would inevitably wish they had taken the time to say to them.
"Weird thing to do on Christmas Eve but I'd encourage everyone to take a moment to imagine losing the person you love most in the world. Imagine what you would wish you had said to them. Then take a moment to say it," he said.
In the space of just four hours, the post has not only been shared by 5000 and liked more than 13,000 times, but it has prompted people to come forward with their own stories of bidding farewell to a loved one during the Christmas period.
Mark Edgerton said on Twitter: "Lovely thought, Brendan. Having lost several loved ones in my lifetime, l know the power in keeping their memory alive, and in chatting away to them regularly, as if they were still here.
"Keeps me sane, in an increasingly mad, mad world. My thoughts are with you and your family."
Jo Cox tributes - in pictures

Show all 20
Other users shared similar messages of love and loss.
"I lost my loved one six months ago. I want you to know that whatever you think was not said by you to Jo (that's the name of my late husband too) as she was taken from you so cruelly, she knew it all anyway, she knew you and your kids were her world and she was so loved. Rosie x".
"Beautifully put. My brother Michael died on Christmas Day 1978 when I was 12 & he was 17. I understand completely what you mean. Sending you all love. Nik, Phil, Lizzy & Emily. Xx," Nicky Clarke added.
"I lost my Daughter in April 2015, the pain is unbearable, my only child. Your wife was an amazing human being as is her legacy. You're an inspiration," said another.
"I did. My father died, too young, on Christmas Eve. Lucky to have chance to say it. And that he met his young grandson, then three months. 25 years ago today," added one more.
Mr Cox recently spoke out about difficult it is to bring up children as a single parent ahead of his second Christmas without his wife.
The 39-year-old, who will spend this Christmas with their children Cuillin (six), and Leijla (four), spoke to The Sun about the Great Christmas Get Together campaign to address loneliness at Christmas.
"Jo and I often talked about single parents and how much we admired them and how hard it must be. And it is, basically. It's shit," he said.
"It's those little things like, 'Does Lejla have a cough or has she got pneumonia? Is this bump supposed to be there? Are the kids getting on okay at school?' All judgments you have to take as a parent that are all entirely on you."
Mr Cox, who has often called on Britain to unite against hatred in the wake of his wife's tragic death, added: "They're very good with me. They frequently ask me how I'm doing. They're just incredibly loving kids."
Ms Cox was brutally shot and stabbed by a far-right extremist in Birstall, in her constituency of Batley and Spen in June last year.
Join our new commenting forum
Join thought-provoking conversations, follow other Independent readers and see their replies