Brexit: Article 50 is an 'illusion' and was never actually triggered, argues leading barrister
'It may be asked whether this was collective blindness and ineptitude or whether there was method in the madness'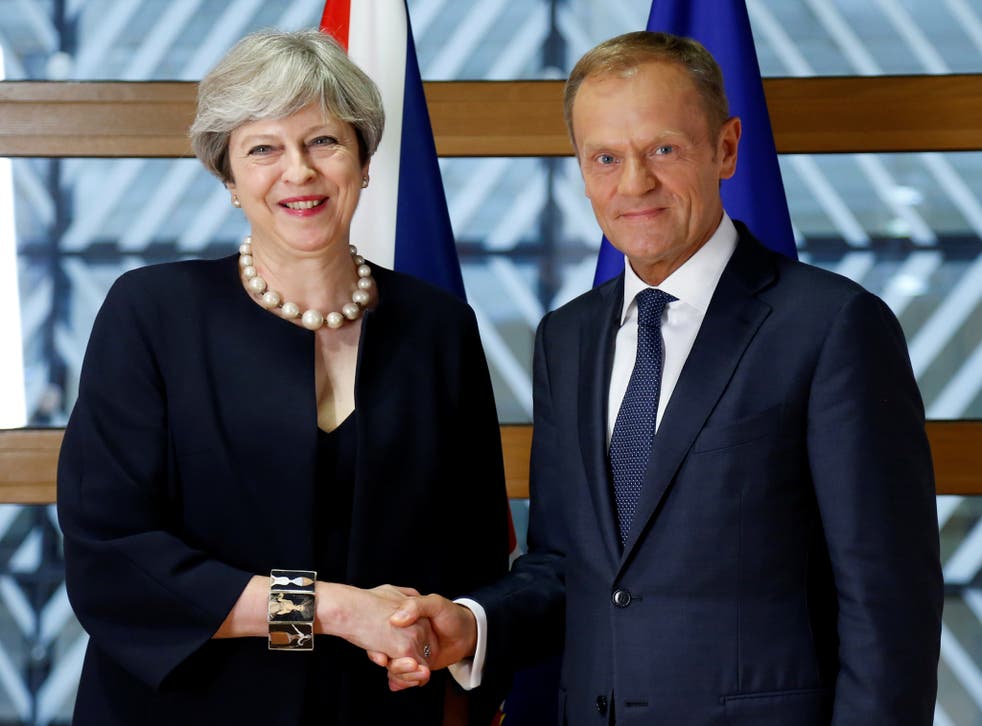 Theresa May's triggering of Article 50, it was "an illusion" with no legal basis, a leading barrister has claimed.
David Wolchover said that the letter giving notice of the UK's intention to leave the 27 nation bloc had no legal effect and was a non-event, in an article for Counsel Magazine.
He added that the UK never triggered Article 50 because it never made the constitutional decision to leave the EU.
The letter, delivered to European Council President Donald Tusk in March, is "a faux trigger, a chimera, an illusion, not the real thing", Mr Wolchover wrote.
Because the referendum result was not ratified by a government Bill, the withdrawal treaty was "likely to be unlawful", he added.
The barrister, who has been in practice at the criminal bar since 1971 and is a former Head of Chambers at Bell Yard, said the case brought by Gina Miller established the referendum result was not a constitutionally binding decision to leave the EU. Only an act of Parliament could make that decision, he wrote.
The wording of the European Union (Notification of Withdrawal) Act 2017 gave Ms May the authority to trigger Article 50 but the act does not explicitly state that Parliament makes the decision to leave the EU following from the referendum result, he added.
As the referendum and Parliament did not make the constitutional decision to leave the EU, no decision was made and therefore there was nothing to notify Brussels about, and in turn, nothing to negotiate, he wrote.
Advert for 'In Limbo: Our Brexit Testimonies' chronicling EU citizen's experiences since referendum
This was "the greatest elephant in the room of all time", he added.
"It is difficult to believe that with so many lawyers in Parliament and with all that breathtaking array of legal glitterati deployed at vast expense in Miller no one in government or Parliament spotted its fundamental deficiency," he wrote.
Questioning the adequacy of the legal advice received by the government, Mr Wolchover added: "In short, it may be asked whether this was collective blindness and ineptitude or whether there was method in the madness."
The constitutional importance of the Bill was "played down" because it was presented as a procedural matter rather than a vote on endorsing the result of the referendum into a parliamentary decision, he wrote.
UK news in pictures

Show all 50
Ms May gave her assurance that the government took "appropriate legal advice" at "every stage" but that this would not be discussed in Parliament.
The article has been sent to Mr Tusk's office and to the European Commission's director general of legal services Luis Romero Requena. A spokesman for Mr Requena confirmed to the Independent it has received the article but said it would not comment further.
Join our new commenting forum
Join thought-provoking conversations, follow other Independent readers and see their replies