Brexit will cause UK food prices to rise, farmers warn
Weaker pound and dependence on imports likely to put prices up, NFU president warns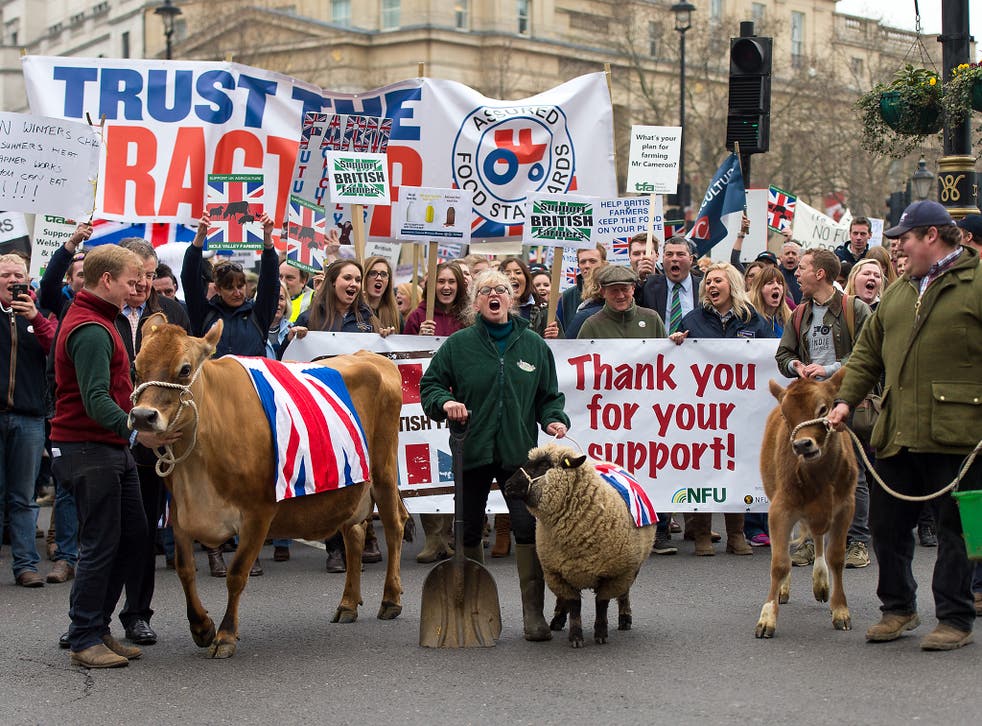 Food prices are set to rise as a result of the UK voting for Brexit, the National Farmers Union has warned.
NFU president Meurig Raymond said the referendum result was a "political car crash", and warned that the UK's dependence on imports combined with a weakened pound would mean the country could expect to see the price of food go up.
Following the referendum result, the pound slumped to its lowest value since 1986, falling by up to 13% as news of the Brexit vote sent shockwaves across the world.
Brexit - Some Leave voters are regretting their vote
Mr Raymond told the Guardian: "Sadly, we only produce 60% of the food we consume. We've seen our self-sufficiency fall dramatically, so we are very dependent on imported food.
"A weaker pound will mean higher imported food value. I would say to government … [it] could easily be held to ransom by other parts of the world if there is a climatic disaster or if currency is weak."
He also pointed out that European Union subsidies for British farmers amount to £2.4bn - £3bn a year, depending on exchange rates, and help keep the sector afloat.
"The average income of a farmer was just over £20,000 in 2014, and 55% of that was EU money, so that's how important that money is," said Mr Meurig said.
He said another concern was whether tariffs would begin to be applied on major British exports to Europe.
Mr Meurig said: "We export 38% of the lamb we produce in the UK into the EU, that's a huge quantity.
"We are very dependent and there is huge demand in Europe for it. We exported in excess of 3m tonnes of wheat and barley into Europe [a year]. We do export a fair bit of beef and a fair bit of added-value cheese and dairy product."
The NFU has called an emergency meeting of its governing body for July1 to discuss how leaving the European Union will affect farming.
Difficulties facing farmers could also be compounded by a shortfall in labour as EU workers who have come to Britain due to freedom of movement laws may no longer be able to pick fruit and vegetables.
Minette Batters, deputy president of the NFU, told MailOnline: "Prices will have to go up to ensure farms stay in profit.
"Many are already being paid below the cost of production prices and that is not sustainable.
Brexit reactions – in pictures

Show all 10
"We also have to pay the highest rates of pay in Europe for workers.
"For fruit and vegetables in particular we are going to have to secure higher prices or we risk losing farms and will have to rely on imports."
Register for free to continue reading
Registration is a free and easy way to support our truly independent journalism
By registering, you will also enjoy limited access to Premium articles, exclusive newsletters, commenting, and virtual events with our leading journalists
Already have an account? sign in
Register for free to continue reading
Registration is a free and easy way to support our truly independent journalism
By registering, you will also enjoy limited access to Premium articles, exclusive newsletters, commenting, and virtual events with our leading journalists
Already have an account? sign in
Join our new commenting forum
Join thought-provoking conversations, follow other Independent readers and see their replies