Brexit: Remain campaigner Gina Miller reveals she has considered leaving UK after acid attack threats
'When I see someone walk towards me on the street with a bottle of water or something, I just freak out,' she says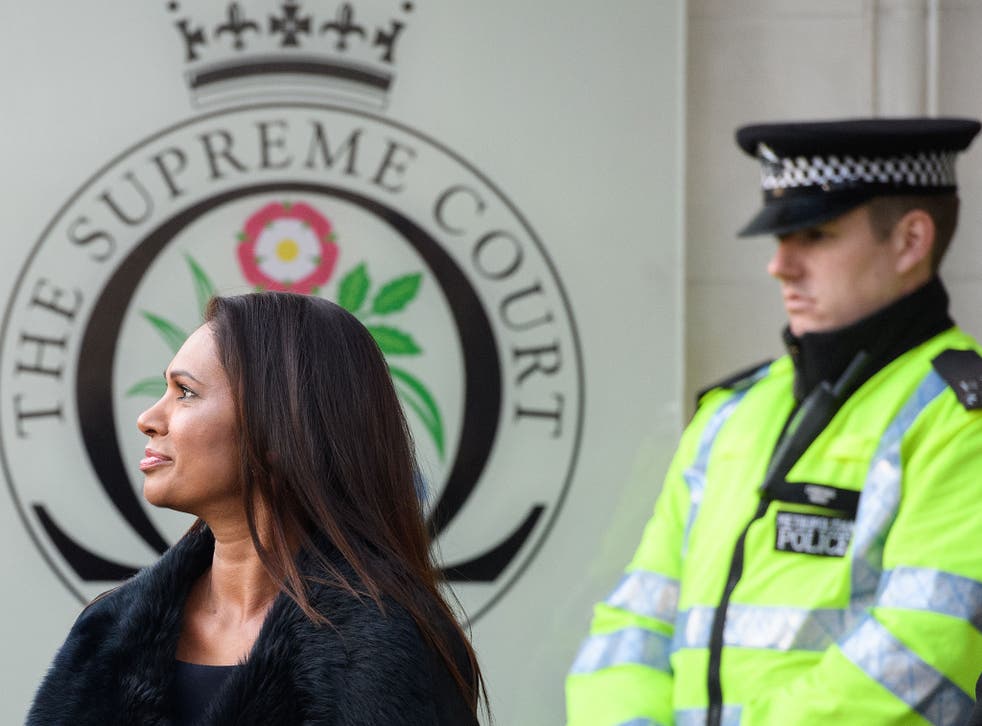 Anti-Brexit campaigner Gina Miller has considered quitting the UK after receiving death threats and warnings that she would have acid thrown in her face.
The businesswoman, who successfully launched a legal challenge against the Government's Brexit plans, said her life has "completely changed" since she was made the lead claimant in the case.
"I have been getting threats of having acid thrown in my face for months and months now," she told business news website Verdict.
"When I see someone walk towards me on the street with a bottle of water or something, I just freak out."
The threats follow a spate of acid attacks that have left people with life-changing injuries.
She continued: "I get people who send me death threats who include their name and full address on the letters. People are so bold that they just don't hide."
One of those who targeted Ms Miller, aristocrat Rhodri Colwyn Philipps, was sentenced to 12 weeks in prison last month after posting messages on Facebook offering £5,000 for "the first person to 'accidentally' run over this bloody troublesome first generation immigrant".
Philipps, the 4th Viscount St Davids, described the successful businesswoman as a "boat jumper" and added: "If this is what we should expect from immigrants, send them back to their stinking jungles".
Gina Miller reveals shocking abuse since launching Article 50 Brexit legal challenge
Ms Miller said as a result of the sustained threats, which she said came in a variety of forms, including emails and LinkedIn messages, she has contemplated moving abroad.
"If it came to the point that it was just too much to bear from a security point of view, if I sat down with my police teams and we felt that it was a really serious threat, I would have to seriously consider leaving the UK," she said.
"This would break my heart because I love this country and I am fighting for it. But we might have to."
The family home has 24 hour security and her husband, Alan, is "perpetually concerned", she added.
Ms Miller first revealed she was the victim of threats and abuse during the Article 50 Supreme Court case.
She told the court in a statement that she was "very scared for the safety of herself and her family".
Prosecutor Philip Stott said: "In addition to finding it offensive, racist and hateful, she was extremely concerned that someone would threaten to have her run over for a bounty.
"She took the threat seriously, and it contributed to her employing professional security for her protection."
Join our new commenting forum
Join thought-provoking conversations, follow other Independent readers and see their replies