Theresa May 'refusing to accept how complicated Brexit is'
FDA general secretary says civil servants need more resources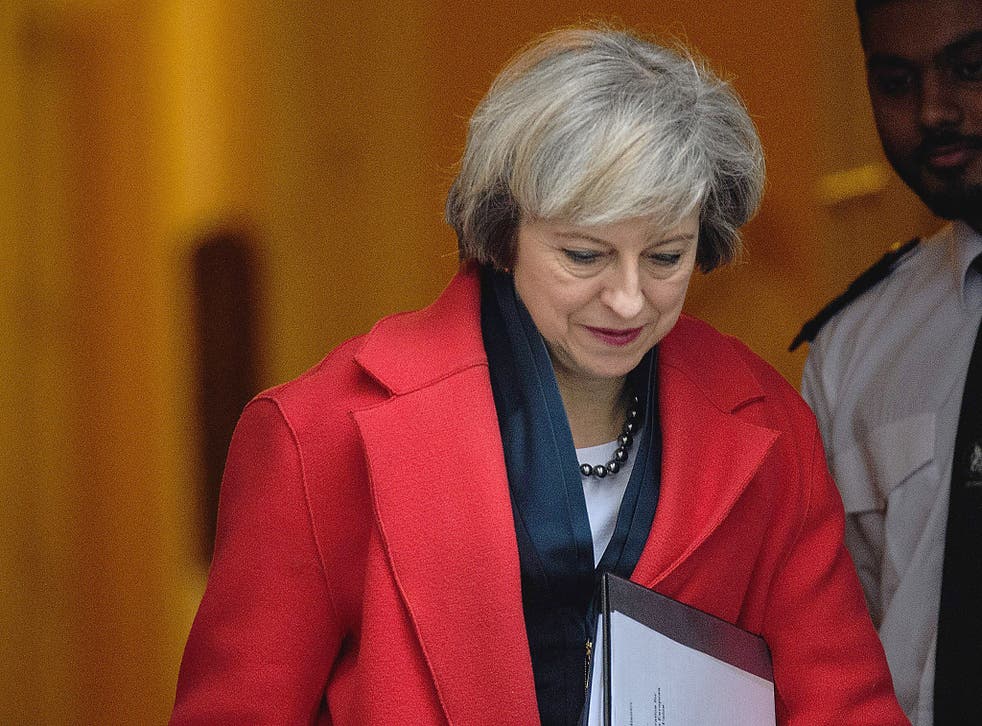 Theresa May is trying to deny the true complexity of Brexit and shutting down anyone who defies her.
That's the view of the head of the senior civil servants union, who has accused the Government of being too scared to admit how the complexities of Brexit will force under-pressure civil servants to neglect other areas of their departments.
Dave Penman, the FDA general secretary, said ministers lacked "the political courage to admit how complex and time-consuming this will be", and that his members needed more resources to keep up.
Theresa May refuses to rule out making payments to the EU after Brexit
It comes after a survey revealed that employees in the UK are not confident in the Government's ability to negotiate a good deal for Britain after it leaves the EU, with confidence particularly low in regions with the biggest votes to leave, including the Midlands and the north-east.
Mr Penman told The Guardian: "It is pure politics that is defining the Brexit debate and forcing May to say this is not a big, difficult job, and it is all in hand.
"The civil service is either going to have to be given more resources to deal with Brexit and its usual work or it will have to change its priorities. And the Government doesn't want to admit to either.
"When anyone pops their head above the parapet – former permanent secretaries, ex-cabinet secretaries, the Institute for Government – and says this is going to take a long time and it's complex, they are immediately shot down and accused of betraying the will of the people."
Theresa May refuses to rule out making payments to the EU after Brexit
Also today Michael Gove stoked Brexit anger after arguing that the discredited claim that leaving the EU would mean £350m a week more for the NHS is still trustworthy.
The ex-Cabinet minister, who fell from grace during the Tory leadership contest, claimed the argument was still robust as the sum of money could be spent by a future government if it chose to.
The £350m claim was emblazoned across the side of the Vote Leave bus, but came to symbolise the slippery nature of the Brexit debate after the chair of the UK Statistics Authority branded it "misleading".
Join our new commenting forum
Join thought-provoking conversations, follow other Independent readers and see their replies