EU slavery victims at risk of re-exploitation after Home Office says they may have to pay to stay in UK after Brexit
Hundreds of people who have been enslaved and exploited in Britain will put them at 'serious risk' of re-trafficking, say campaigners
May Bulman
Social Affairs Correspondent
Saturday 03 November 2018 22:36 Comments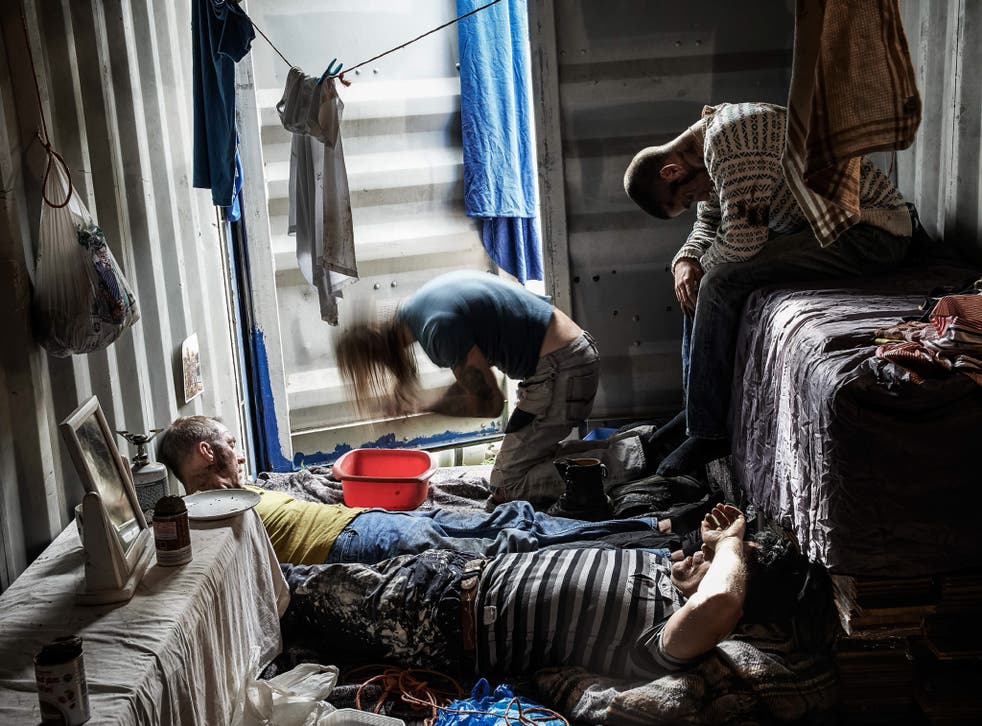 European victims of modern slavery risk being pushed back into exploitation after Brexit, following an admission by the immigration minister that trafficking survivors may have to pay to secure their status.
Caroline Nokes said there were no plans to waive fees for adult modern slavery victims in the UK, meaning hundreds of vulnerable people who have been enslaved and exploited in Britain would need to find £65 to settle their status when Britain leaves the EU.
Campaigners warned that trafficked individuals would struggle to shell out this money, as many are "barely making ends meet" with the state support they currently receive. They said victims would also face difficulties obtaining the documents required to apply.
These "barriers" to trafficking victims applying for settled status could lead some into debt bondage or labour exploitation as they try to pay the fees, while others would refrain from securing their status altogether, driving them underground and potentially back into the hands of their traffickers, experts said.
It comes after The Independent revealed that modern slavery victims were being drawn back into exploitation as a means of survival following cuts to their financial support, after subsistence rates for asylum-seeking victims were reduced from £65 to £37.95.
Under Home Office plans, EU citizens seeking to remain in the UK after December 2020 will have to apply to stay through the new settlement scheme. The fee for remaining will be £65 for those over 16 and half that for those under 16.
UK news in pictures

Show all 50
Asked by shadow Brexit minister Paul Blomfield whether the department would waive the application fee for victims of trafficking, Ms Nokes said: "There are currently no plans to waive fees for victims of trafficking and modern slavery, unless the victim is a child in local authority care.
"The application fee has been set below the cost of a UK passport and applicants have until 30 June 2021 to make the necessary arrangements to enable them to apply."
National Crime Agency figures showed that last year 643 potential victims of modern slavery and human trafficking arrived in the UK from other European countries, a rise from 610 in 2016.
Caroline Robinson, director of Focus on Labour Exploitation, said requiring victims to pay the fee would place people who are already "barely making ends meet" following the subsistence rates cuts at "serious risk" of re-trafficking.
"Once someone has been recognised as having been trafficked, we are in the process of helping them to recover from a huge human rights abuse, and slapping a fee on them for registering to be in the UK seems to be yet a further barrier to that recovery," she said.
"This is a huge harm that's been done to an individual regardless of their immigration status and we need to do everything we can to help the fastest recover possible, and not subject them to stringent immigration controls."
Kate Roberts, head of the Human Trafficking Foundation, echoed her words, saying those who have recently escaped slavery would struggle to afford immigration fees, and that seeking fees could "exacerbate debt bondage and exploitation".
She added: "The government's lack of regard for people it has conclusively identified as having been trafficked or enslaved is increasingly undermining its stated commitment to prevent trafficking and modern slavery."
Mr Blomfield said: "It's a shocking indictment of the priorities of the Home Office. They claim to have set aside resources to assist the process of settled status. If they can't actually find it within that budget to waive the fee for victims of trafficking, then it raises questions about their commitments to tackling modern slavery.
"We're talking about a relatively small sum of money from for a relatively small number of people but it would make an enormous difference to some of the most vulnerable European citizens in the country."
Support free-thinking journalism and attend Independent events
Ms Nokes said the EU Settlement Scheme would adopt a "flexible approach" to evidence of both identity and residence, accepting alternative evidence of identity and nationality where the applicant is unable to obtain or produce the required document due to "circumstances beyond their control".
"Furthermore, arrangements are being developed for a range of support to be offered by the Home Office and third parties such as community groups and charities," she added.
"These include direct support arrangements to assist vulnerable individuals throughout the application process, through tailored telephone advice and support, attendance at one of our assisted digital centres, or where necessary, officials visiting the individual at home."
Register for free to continue reading
Registration is a free and easy way to support our truly independent journalism
By registering, you will also enjoy limited access to Premium articles, exclusive newsletters, commenting, and virtual events with our leading journalists
Already have an account? sign in
Join our new commenting forum
Join thought-provoking conversations, follow other Independent readers and see their replies