Brexit: US bank warns thousands of jobs may leave UK - and there's nothing Britain can do to stop it
Seventy-five per cent of JP Morgan's UK operations service EU companies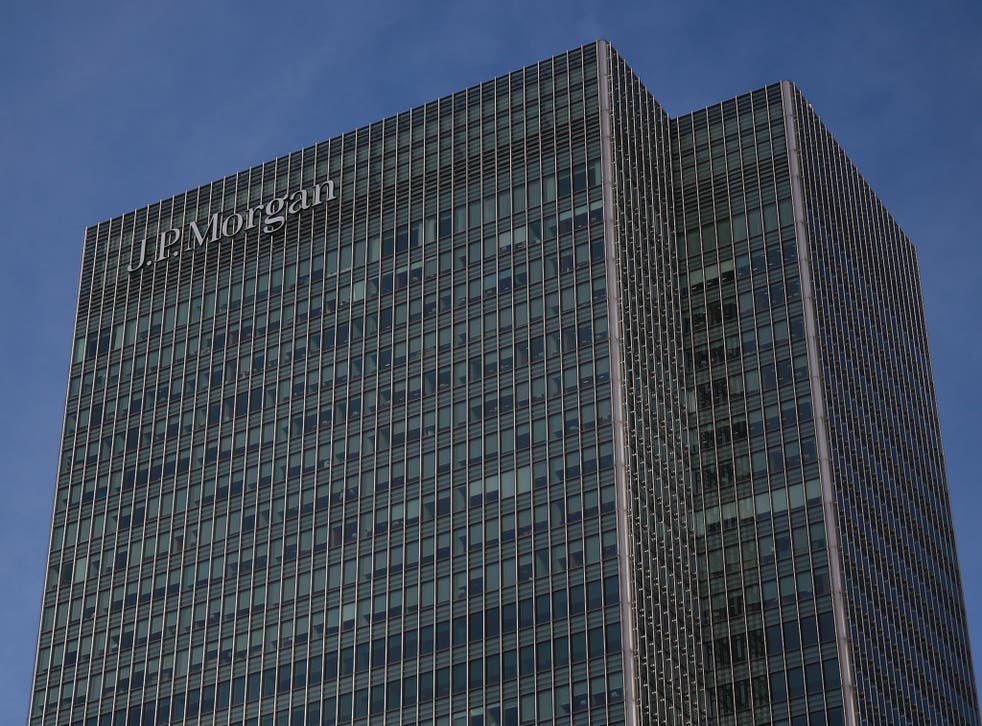 An American bank with 16,000 UK staff has warned that up to three-quarters of its workforce could be transferred to EU countries after Brexit, in a fresh blow for the City.
JP Morgan could see thousands of its bankers moved across the Channel once Britain cuts ties with Brussels, the lender's chief executive said.
Jamie Dimon said current plans allowed for "several hundred" of the bank's UK jobs to move to the EU after Britain's divorce from the bloc.
But he warned that that number could balloon.
"If the EU determines over time that they want to start to move a lot more jobs out of London and into the EU, they can simply dictate that," he said during a panel discussion at the Paris Europlace International Financial Forum on Tuesday.
The banking boss explained the majority of the bank's UK operations are actually aimed at serving clients across the EU27, putting the majority of those positions at risk of being moved out of the country.
"We have 16,000 people in the UK but ... 75 per cent of that is servicing EU companies, and if regulators say one day, you know, 'we're not comfortable with your risk people, your lawyers, your compliance being in the UK' they can make us move it.
"So we will simply be subject to what they do down the road."
JP Morgan revealed earlier this year it would be anchoring its EU operations in three cities, including Dublin, Frankfurt and Luxembourg.
Brexit Concerns

Show all 26
It is understood the majority of those jobs will settle in three cities, but others will be spread across additional JP Morgan sites across the EU where it has offices in cities including Paris, Milan, Madrid and Stockholm.
The relocation drive is expected to take place ahead of spring 2019 when the two-year window for Brexit negotiations draws to a close, and the UK is expected to lose passporting rights for financial services.
However, Mr Dimon's comments raise the prospect of a further exodus of banking jobs to Europe after those exit talks draw to a close.
"What happens next is totally up to the EU, it's not up to Britain," Mr Dimon said.
Additional reporting PA
Register for free to continue reading
Registration is a free and easy way to support our truly independent journalism
By registering, you will also enjoy limited access to Premium articles, exclusive newsletters, commenting, and virtual events with our leading journalists
Already have an account? sign in
Register for free to continue reading
Registration is a free and easy way to support our truly independent journalism
By registering, you will also enjoy limited access to Premium articles, exclusive newsletters, commenting, and virtual events with our leading journalists
Already have an account? sign in
Join our new commenting forum
Join thought-provoking conversations, follow other Independent readers and see their replies